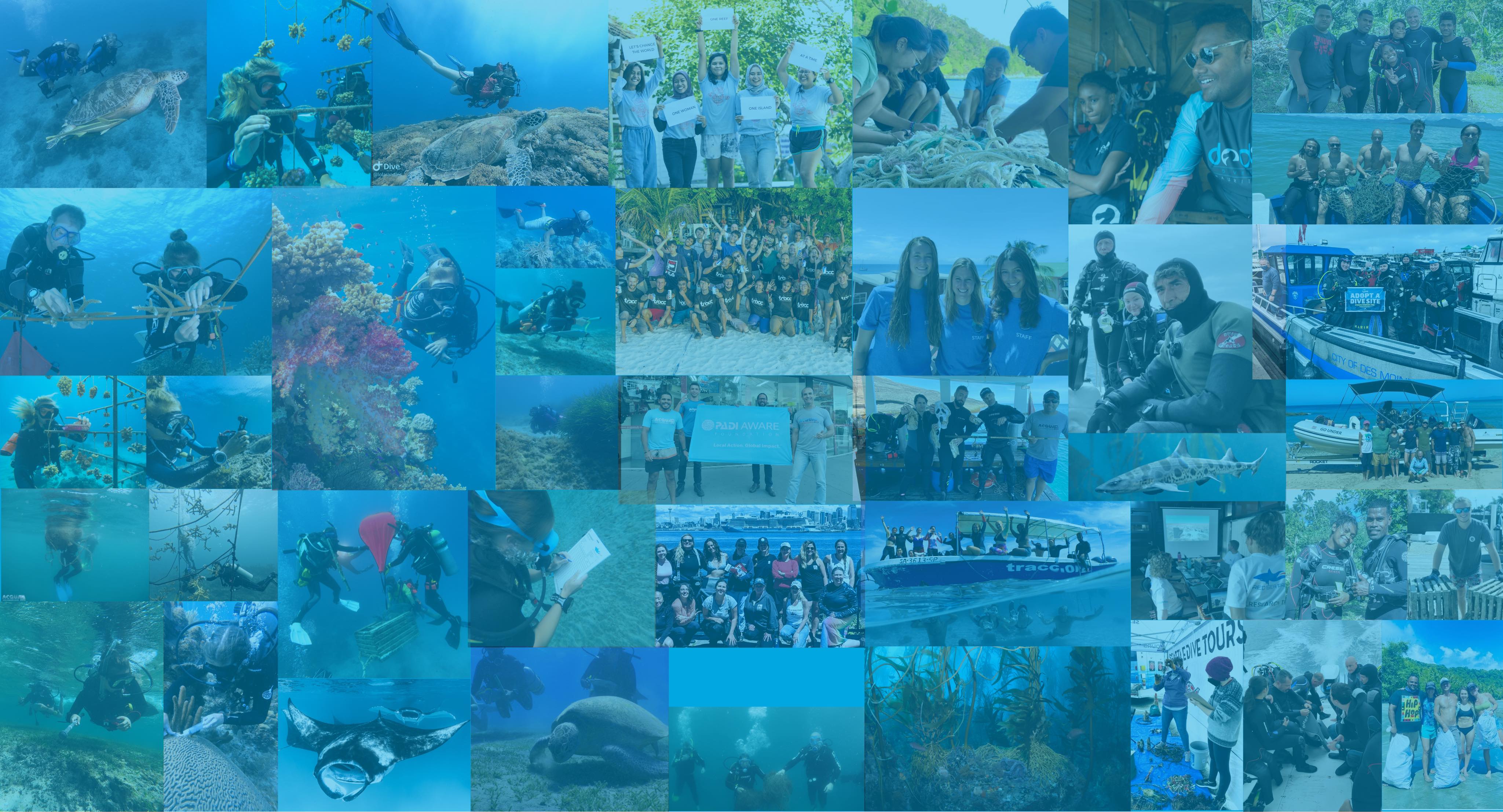 Meet local dive communities around the globe doing urgent work to save our ocean. 
PADI AWARE Foundation™ Community Grant Program
The PADI AWARE Foundation's Mission Hub Community Grant Program is a cornerstone initiative to accelerate participation, education, and advocacy for ocean protection. This year, PADI AWARE Foundation provided critical resources to community projects across 15 countries - from coral reef restoration to climate change mitigation - and has made a commitment to provide over $5 million in funding by 2025.
Our Grantees
These are the PADI AWARE Community Grantees. They're creating the future we want to see.
Click on any of the images below to learn more!