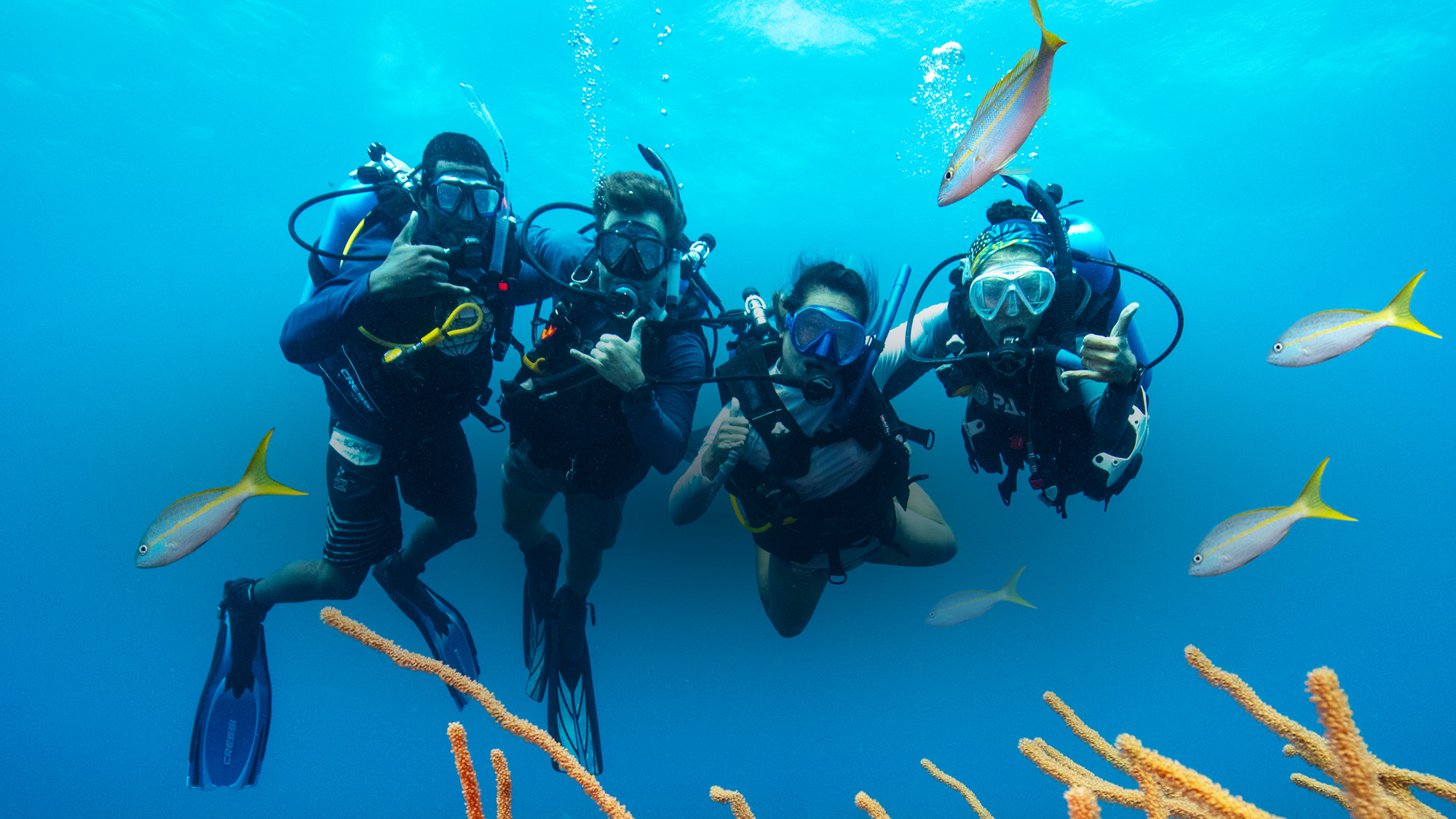 Seek Adventure. Save the Ocean.
Holiday Gifts for Ocean Lovers
The Gift of Adventure
Give the perfect experience gift for the ocean lover and adventure seeker in your life. And give yourself a gift, too! A diving certification provides a lifetime of adventure to a friend or loved one – and you get a new or more advanced dive buddy!
BEGINNER
A scuba diving certification is a passport to a lifetime of adventure. Gift a dive certification to your friends & family members and make the blue planet connection together!
CONTINUING EDUCATION
More adventure? Yes, please! Take your dive buddy to the next level with a new set of advanced dive skills.
CONTINUING EDUCATION
Has your dive buddy expressed interest in wreck diving, underwater photography, enriched air (nitrox), or another dive specialty? Jump in together and expand your dive skills!
Bundle & Save this Holiday!
Explore the underwater world and save with eLearning bundles. Reach new depths, advance your dive skills, and extend your bottom time with the Advanced Open Water & Enriched Air (Nitrox) eLearning Bunde or discover the wonders of the underwater world and learn how to protect our blue planet with the Open Water Diver and Dive Against Debris® eLearning Bundle.
Don't miss out on this limited time holiday special you can even split & share with your best dive buddy or gift to a friend or family member!
How to Gift PADI eLearning Courses
You can now purchase PADI eLearning® and share it with the scuba diving gift recipient of your choice – it's super easy. Share the fun in 3 simple steps:
1
Purchase an eLearning course of your choice
Once you purchase your eLearning course, you will need to log-in to your PADI account to find the course.
2
Go to your dashboard to find the purchased course
From your dashboard, find the course you'd like to gift under Student Details > Manage Your Course.
3
Share the eLearning course via email!
To share the course, simply click on 'Share the course' and enter the email of the recipient to whom you want to gift the course.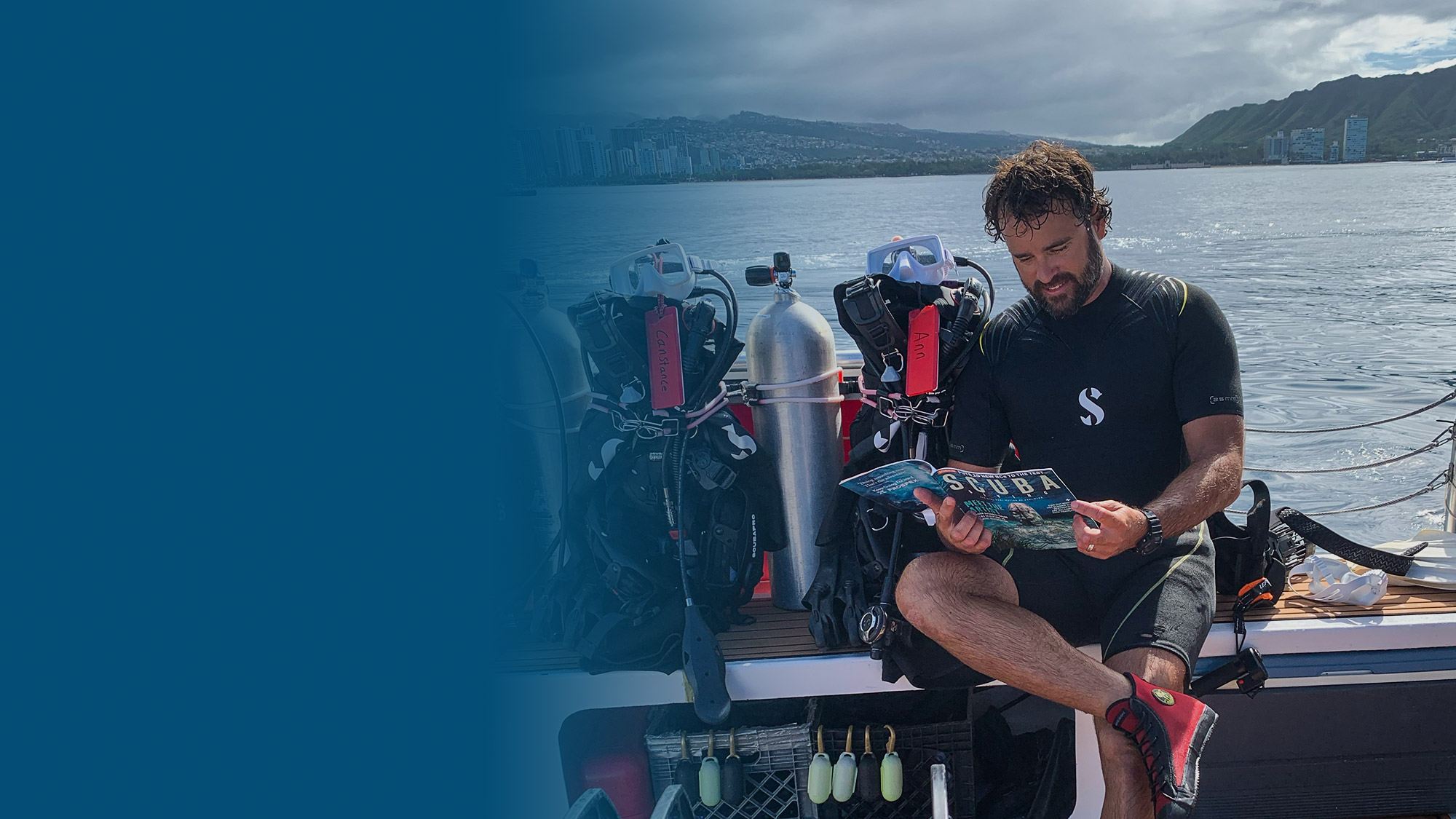 Join PADI Club for Year-Round Connection and Insider Discounts
This holiday season & all year long, get exclusive eLearning® course discounts, an annual subscription to Scuba Diving® magazine, FREE courses, 20% off PADI Gear™ + more benefits with a PADI Club™ membership.
Gift Yourself a NEW Certification Card
Add yourself to your holiday gift list! Upgrade to a NEW limited edition wildlife dive certification card. Show your PADI diver status worldwide with a mobile eCard, a card made from recycled materials, or both. Get yours before they're gone!
Save Big on a Dream Scuba Adventure
Discover unbeatable holiday deals for your next scuba getaway! Take a breath this year and immerse yourself in the underwater world. Experience breathtaking marine life on a liveaboard adventure or unwind and relax at a dive resort. Whether you dream of exploring shipwrecks in Micronesia or encountering whale sharks and mantas in the Maldives, now is the time to snap up these exclusive seasonal deals!
Surprise Sale! 20% off Sitewide
Get your holiday gifts now! Take 20% off all PADI Gear™ sitewide! Dive into eco-friendly clothing and lifestyle accessories for your favorite ocean lover. Give them the gear they want made from materials they'll love – a win for you and the ocean blue! Excludes sale items.*
Use Code: TAKE20
Need Some Gifting Inspiration?
Give the Gift of Endless Adventure
PADI Gear 20% Off Sitewide
Get 20% off PADI Gear sitewide. Excludes sale items. Use code TAKE20. Cannot be combined with any other offers. This promotion is valid until 11:59pm PDT on 12/15 2023.
How To Gift and Share PADI eLearning Courses
Want to share the experience of diving or give the gift of more adventure? You can now purchase PADI eLearning® and share it with a recipient of your choice – it's super easy. 
Once you purchase your eLearning course, log-in to your PADI account to access the course.
From your Dashboard, go to Student Details and Manage Your Courses.
You can then decide to Start the eLearning yourself or 'Share the course'.
To share the course, simply click on 'Share the Course' and enter the email address of the recipient you wish to share the course with.
The recipient will receive an email to create or log-in to their PADI Account to start the course.