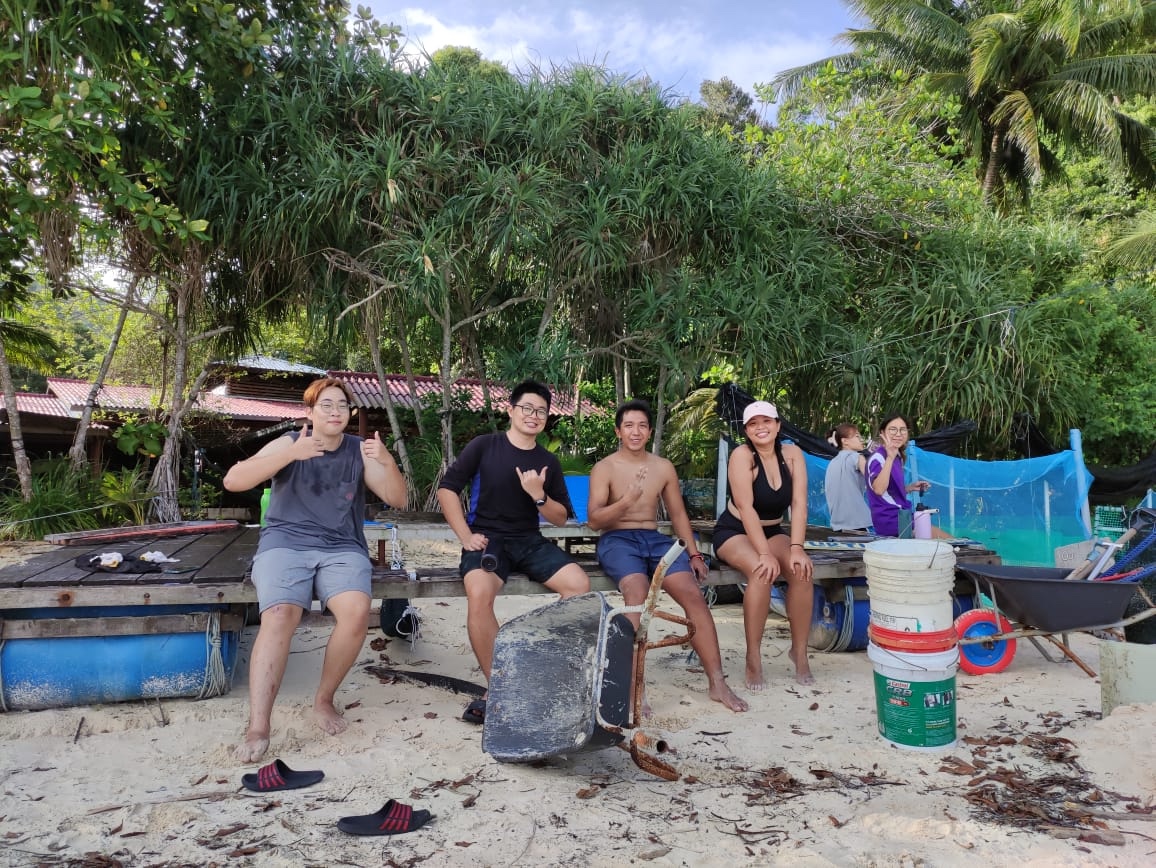 Bubbles Dive Resort, Malaysia
The money received will ensure the continuity of the Bubbles Turtle and Reef Project, and prevent the reduction of important conservation areas by commercial entities.
Bubbles Dive Resort Sdn Bhd in Perhentian Besar, Malaysia has a long history of protecting vulnerable species. They've been running their Bubbles Turtle & Reef Experience since 2004 and hope to use their PADI AWARE Foundation Community Grant funding to ensure the continuity of their project as well as to prevent the commercialization of Kuala Besut, Terengganu, Malaysia by other entities.
"The challenge of conserving an endangered animal is a large one," said Peisee Hwang.
Hwang's team at Bubbles Dive Resort would know. Since they began, they've done everything possible to keep their location "turtle-friendly." That includes encouraging local businesses and residents to change their beach-facing bulbs to turtle-friendly red doing beach patrols at night to look for nesting turtles to conducting public outreach to increase awareness of sea turtles and marine conservation. They also work to keep the beach secure and safe for nesting turtles.
"After many years of hard work, we have a steadily increasing number of turtles nesting on our beach," Hwang said. 
In 2011, they ran their first small hatchery. By 2017, they were allowed to keep full nets, and in 2018, Bubbles Dive Resort obtained an official permit and recognition for their work from the Department of Fisheries. Now, when their nightly beach patrols find nesting turtles, the mothers are protected from people. The eggs are later transported to the hatchery for safe incubation – free from predators. Because of these efforts, between 2020 and 2021, more than 29,000 baby turtles were released back to the wild.
The team at Bubbles Dive Resort also conducts daily Turtle Talks for resort guests who are interested to learn more about turtles and conservation and will provide education to the public to dissuade from turtle-egg consumption.
The PADI AWARE funding will ensure the project's self-sustainability for years to come. They will train the local community to protect local turtle nesting sites through beach patrols. Eventually, Hwang hopes for long-term success in the form of an increased nesting population of sea turtles. The work done through the project, combined with conservation efforts of the general public and spreading awareness about marine pollution, would all contribute to that goal, Hwang added.
Accomplishing this, "will be mixed feelings consisting of a sense of pride and relief," Hwang said. "It would lift our spirits a lot to know that our hard work and persistence help prevent the extinction of a key marine species."