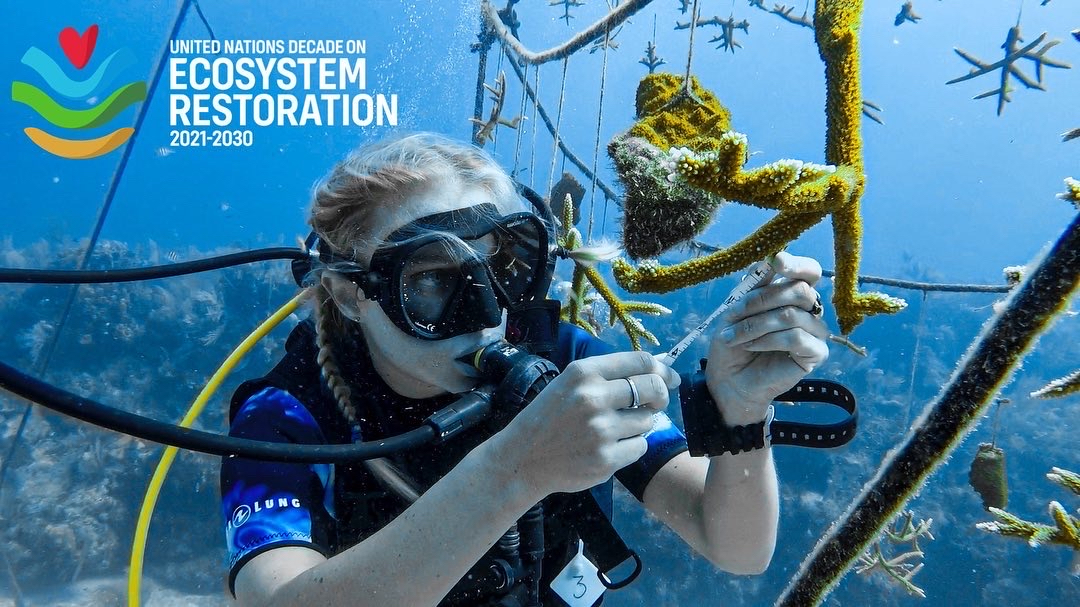 Takata Dive & Research Centre
Takata Research Centre is building a coral nursery, transplanting 1000 coral fragments onto Mahahual reef, and testing for genetic diversity in Mexico.
"Our project aims to restore the coral reef in Mahahual," said Takata co-founder and director Cassiopea Carrier Doneys. The PADI AWARE Foundation's Community Grant is allowing the shop to continue with the active restoration part of its project. 
The team at Takata Dive & Research Centre in Quintana Roo, Mexico are busy restoring the coral reef in Mahahual. And, they're using science and experience to ensure the highest chances of success.
What does this mean?
They're growing out coral fragments to transplant back on local reefs. Doneys said, "This fund will enable us to transplant an additional 1000 coral fragments on the reef. Moreover, thanks to this fund, we can carry out genetic analysis to ensure genetic diversity on our restored reef."
Genetic diversity is a critical component in coral restoration science. Because certain genotypes may have a greater tolerance for warmer ocean temperatures, higher pollution levels, increased acidification, or any other host of potential future conditions, having a rich mix of species and genotypes of corals on the same reef helps to increase overall resiliency.
The PADI AWARE funding is also allowing Takata to build another coral nursery to increase restoration capacity and restore a bigger area, Doneys said. 
The dive shop and research center will measure success via the percentage of coral transplant survival. Beyond that, though, they hope to see biodiversity coming back to the reef and the local Mahahual community coming together to work towards the protection of its coastal ecosystems, Doneys, said. 
"Through the hard work of our scientists and volunteers, we hope to bring Mahahual back to one of the healthiest and most pristine reefs in the Caribbean Sea," she added. "With this project, we wish to be an example and show other communities that it is possible to actively protect and restore our coastal ecosystems and that we can do it if we work all together."
In accomplishing this, she knows they will have played their part in ensuring the future of our oceans.