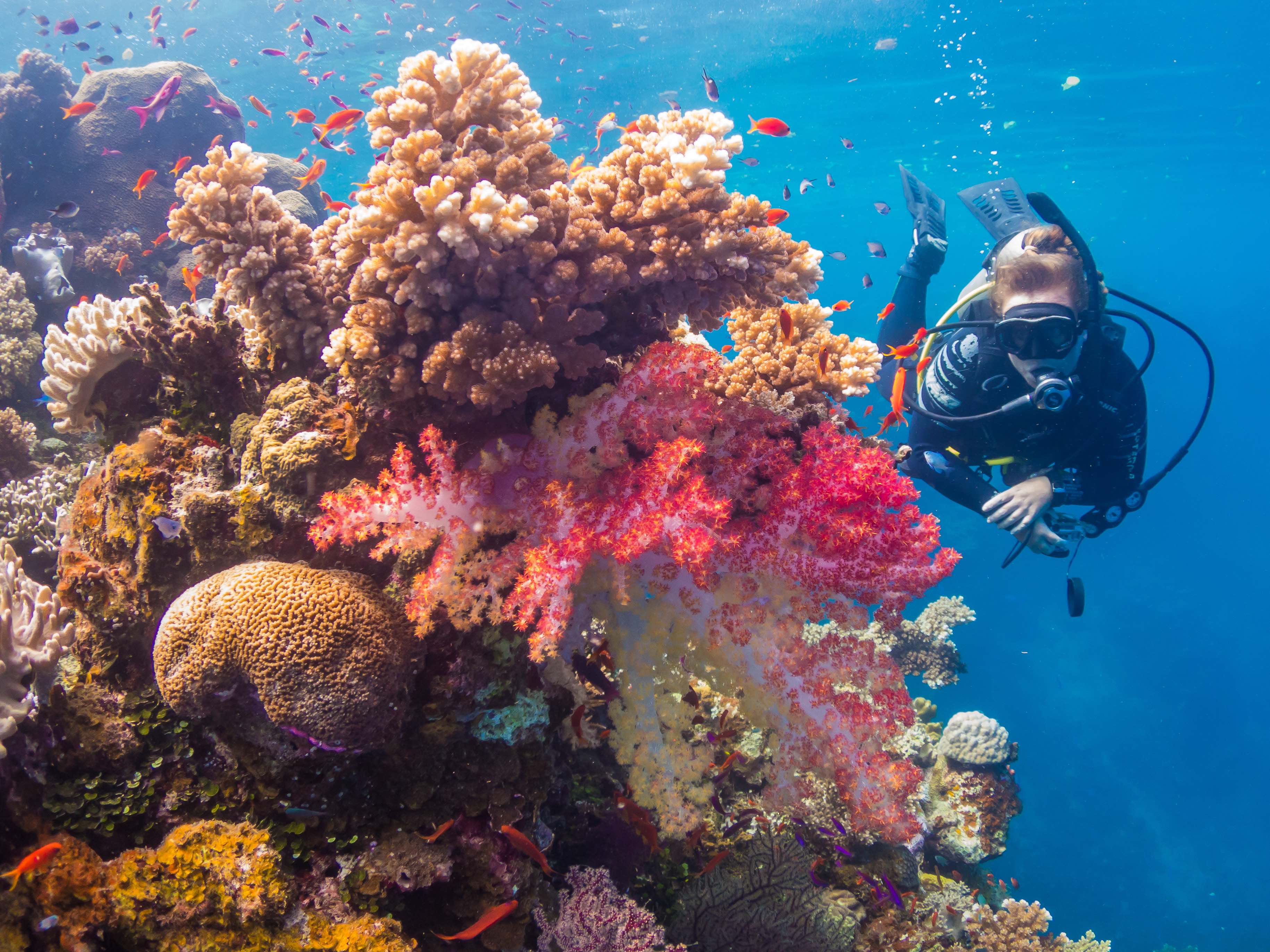 This grantee is installing two coral nurseries within two different reef structures and communities in Natewa Bay, Fiji.
The Ocean Ventures plan is to install coral nurseries in two different reef structures and communities in Natewa Bay. Furthermore, the funding will cover training for six community members to become PADI Open Water divers with specific knowledge of reef ecology and coral restoration techniques. These community members will then help to establish new coral nurseries on reefs they've recently declared "tabu" (a locally-managed no-take area).
In Fiji, the ocean and the coral reef are "resilient, fragile, inspiring and life-giving," said Matthew Norman of Ocean Ventures Fiji. They're central to the well-being and success of the local community.
Fiji's Natewa Bay is the largest bay in the South Pacific. At 80 km long, 15 km wide, and with an average depth of 500 m, the bay is deep and protected from strong wave energy. In this environment, coral reefs thrive with both hard and soft corals. Marine animals like sharks, rays, sea turtles, and reef fish swim throughout the ecosystem, making it ideal for snorkeling, scuba diving, and other eco-tourism. There are even two resident pods of spinner dolphins and several species of whales that are spotted from time to time.
The remoteness of the bay has kept its corals relatively healthy, but recent increases in tourism could change that. Because of this, and thanks to a PADI AWARE Foundation's Community Grant, Ocean Ventures Fiji will increase coral restoration efforts in the bay by educating and leveraging local community members. 
"We would gain a great deal of satisfaction to help local communities gain a greater understanding and appreciation for their coral reef in a remote area only recently exposed to tourism," said Norman. The shop hopes its training and efforts will create more connections between the local community and their coral reef resources. 
Furthermore, Ocean Ventures Fiji wants to help young community members increase their passion for the marine world. "We hope the training funded by the grant will increase the ability of community members to conduct safe in-water activities as part of their eco-tourism initiatives," Norman said