私たちのミッション
海を探索し保護する10億人のPADI TorchbearerTMを生み出す。
企業の社会的責任に対する私たちのアプローチは、私たちが愛してやまない水中世界を守るための組織の長く永続的な資産の上に築かれています。ダイブセンター、ダイブインストラクター、ダイバーの最大のネットワークである私たちには、何百万人ものPADI Torchbearer™に働きかけ、Save the Oceanを実現するという比類なき機会があります。

PADIは、サステイナブルな未来を創造するための世界的な取り組みにおいて、独自の役割を果たしており、持続的な影響力を持つソリューションベースのイニシアチブを生み出すことに尽力しています。
PADI PILLARS OF CHANGE (変化の柱)
私たちがこれまで築き上げてきた資産を尊重し、現在そして未来の世代に還元していくことを実現する最も重要な方法の一つとは、PADI®という組織を責任を持って運営し、サステイナブルなダイビング業界を支援し、すべての生命が依存している海を守るために、私たちの役割を果たしていくことです。

Pillars of Change(変化の柱)は、PADIのコア・ブランド・バリューと、人と地球の向上のためのコミットメントを反映しています。地域社会を巻き込んで海洋の課題に対処するための行動を積極的に追求することは、人間と自然のバランスをとるために不可欠です。

PILLAR ONE
Ocean Conservation
Empower our community to take local action for global impact.

PADI's first pillar of change, Ocean Conservation, reflects both the organization's long-standing ethos to protect the aquatic environment and the renewed commitment to take focused action that leads to lasting positive change for the ocean. By empowering millions of divers around the world with the ability to take focused conservation action, we believe that change is possible.
 
Ocean Conservation Highlights PILLAR TWO
Dive Industry Sustainability
Reduce the global environmental footprint of the dive industry.

PADI's second Pillar of Change, Dive Industry Sustainability, was created to leverage PADI's global influence as a means to encourage all key stakeholders across the dive industry to take actions that reduce environmental impact and increase the reputation of diving as a regenerative activity with positive benefits for people and planet.
Dive Industry Sustainability Highlights

PILLAR THREE
People and Humanity
Foster diversity and inclusion and support local dive communities.

PADI's third Pillar of Change, People and Humanity, is borne from PADI's core belief that aquatic environments should be accessible to all. As a global organization, we continually strive to foster an environment of openness across the dive industry with a shared understanding that 'underwater we all speak the same language.'
People and Humanity Highlights
PADI Adaptive Services Faciliities
To increase access for all to the underwater world, PADI recognizes PADI Adaptive Service Facilities that have invested in comprehensive operational services and infrastructure that meet the needs of divers with physical, psychological or mental challenges to promote inclusivity in its diver training programs and other dive activities.
2023 marks the 9th year of the PADI Women in Diving Initiative. Earmarked by the global flagship dive event hosted each year on the 3rd Saturday of July, the effort as helped decreased the gnder gap in diving and increased female recreational dive certifications by an average of 10% since 2015.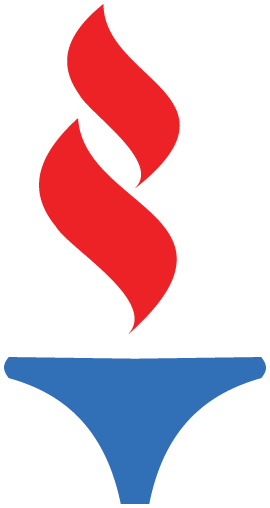 United in a shared goal, our community is leading a powerful movement to restore ourselves, our relationships with each other and the blue planet we call home. By harnessing the power of the PADI brand as a force for good, we foster an engaged and informed global network of Ocean Torchbearers and empower them to create change.
今すぐPADI Torchbearer™ コミュニティに参加しましょう。
人と地球の健康のために、Save the Oceanのキャンペーンやイベント、ダイビングの機会について、いち早くお知らせします。