The best dive knives from the 2020 Scuba Diving magazine Gear Buyers Guide.
Gear extras and accessories can make diving easier, safer and more fun — we've compiled this list of scuba diving knives in our 2020 Scuba Diving magazine Gear Buyers Guide to help you find the one that's best for you.    
 
SCUBAPRO TK15  

Built around a single piece of marine-grade stainless steel, this tactical dive knife has been machined to achieve the ideal balance of strength and weight. The thickness of the blade is consistent from end to end, making it sturdy and strong. The 6-inch blade has a smooth cutting edge on the bottom, with a serrated edge on the top.
scubapro.com  | $259   

SEAC TITANIUM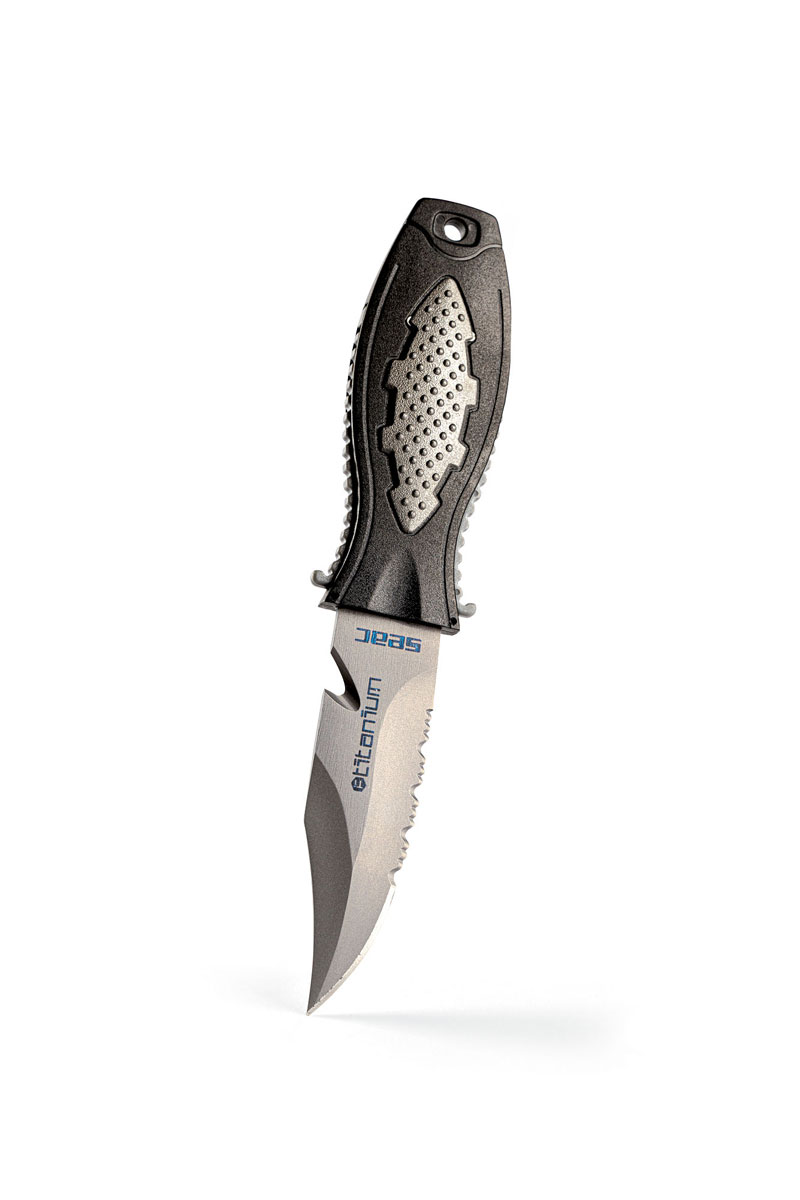 The 3.5-inch blade of this new model is made from rust-proof titanium and includes a serrated sawing edge, a dual-edged cutting tip and a line cutter. The compact tool is designed to fit snugly and comfortably in the palm, with a multi-textured grip. It comes with a convenient snap-in sheath with multiple mounting options to keep it handy and secure.
seacsub.com  | $99     

SPYDERCO DRAGONFLY 2 SALT HAWKBILL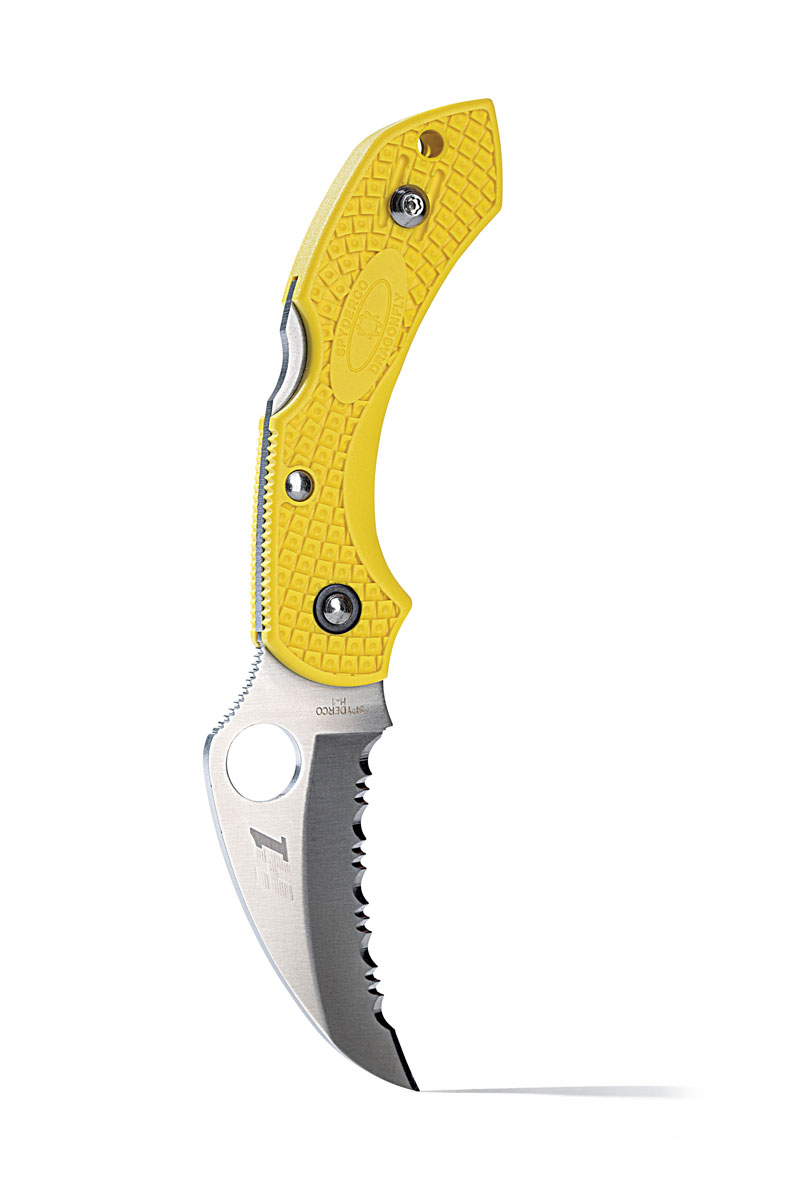 Just 3.3 inches long folded, the Dragonfly 2 Salt cuts like a bigger knife thanks to the curved, 2.3-inch blade with SpyderEdge serration. Made of H1 steel, the thumbhole makes it easy to open with one hand, and the textured, fiberglass-reinforced nylon grip is easy to hold and won't corrode.  
spyderco.com | $102 
SPYDERCO FISH HUNTER  

The fixed-blade Fish Hunter is tailored to spearfishing. The symmetrical hollow-ground blade is made from tough H1 steel that won't corrode. The SpyderEdge serrated cutting surface makes quick work of thick fishing line and heavy rope. The stout handle is made of corrosion-proof reinforced nylon for strength and durability.  
spyderco.com | $175     

SPYDERCO NATIVE 5 SALT 
  
The full-flat-ground blade of the Native 5 Salt is crafted from LC200N—a martensitic steel that's immune to corrosion. Available with plain edge or serrated SpyderEdge blade, it has a rugged, fiberglass-reinforced nylon handle that accepts a lanyard and movable pocket clip. Bi-directional texturing on the handle offers a secure grip dry or wet.  
spyderco.com | $179.95  
Precision-machined back lock securely holds the blade open when cutting.  

SPYDERCO SIREN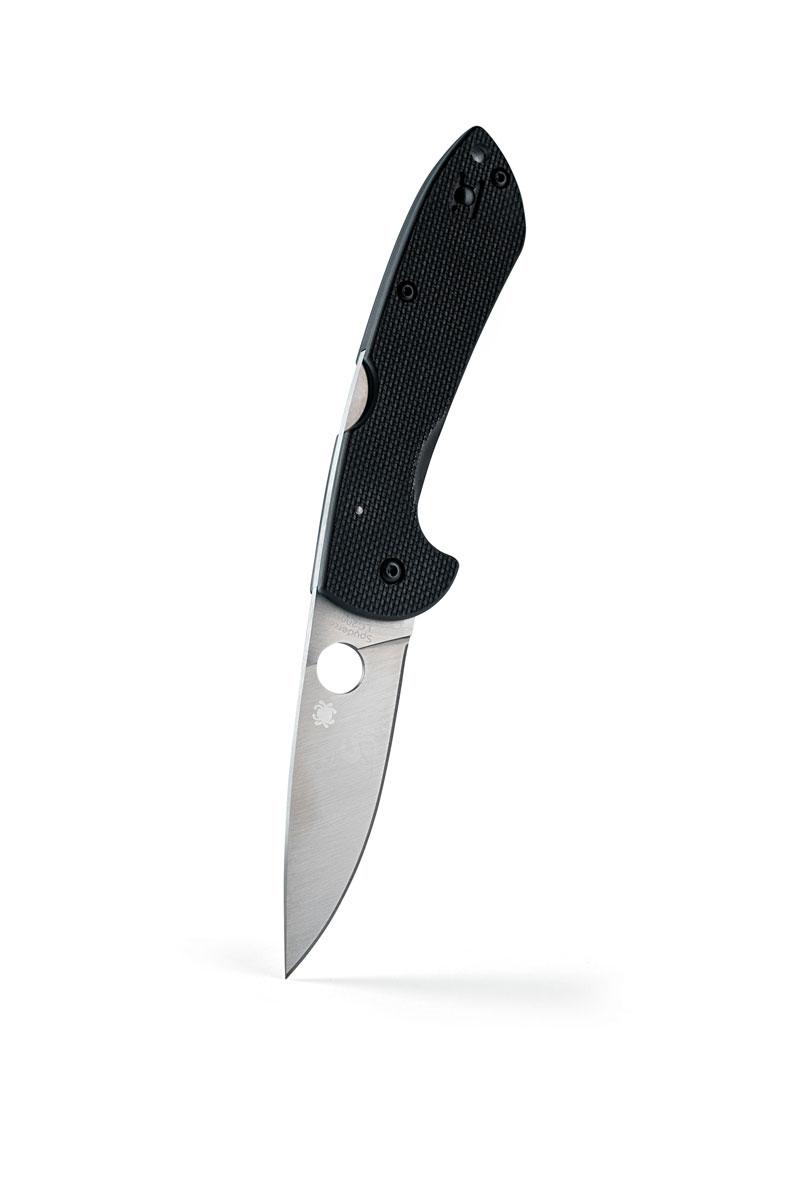 Capable, rugged and convenient, this new folder in the Salt series has a 3.6- inch blade that opens with a flick of the thumb, and stays in place thanks to the stout back-lock. The LC200N blade won't rust and holds its edge even after heavy work, while the blue accents on the handle give it a cool, at-home-in-the-water style.  
spyderco.com | $240    

SPYDERCO WATERWAY  

Part of Spyderco's Salt line of watersports knives, the Waterway has a 4.4-inch, flat- ground fixed blade made of LC200N, a rustproof steel tough enough that NASA has used it for ball bearings. The CNC- milled texture on the handle provides a sure grip whether gloved or barehanded, and the molded sheath has a movable G-clip for a range of mounting options.  
spyderco.com | $200    

SPYDERCO SALT 2 WHARNCLIFFE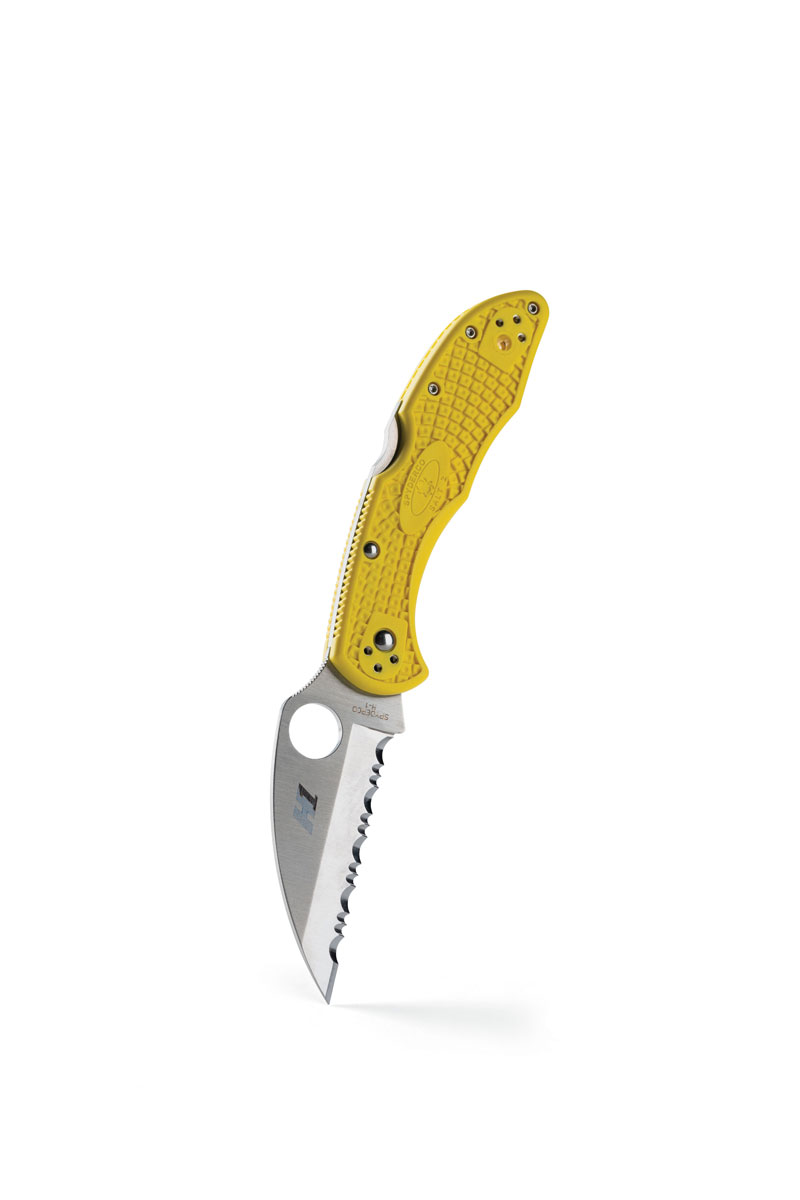 Designed to thrive in a marine environment, the folding Salt 2 is made of H1 steel impervious to salt and moisture. The hollow-ground Wharncliffe blade (available with plain or SpyderEdge serration) has a straight edge for maximum power and a deeply arched back for strength. Just 4.25 inches folded, it comes with a titanium pocket clip.  
spyderco.com | $131      
Text and photos originally appeared in the March 2020 issue of Scuba Diving magazine.