The best scuba diving computers from the 2020 Scuba Diving magazine Gear Buyers Guide
Dive computers come in many forms. Whether you are looking for a console, or wrist-mount or wristwatch-style computers you will find the best dive computer that fits your diving style in the 2020 Scuba Diving magazine gear Buyers Guide.  

CRESSI CARTESIO  

The Cartesio combines user-friendly operation and a bold, legible screen. The two-button interface allows intuitive navigation; the screen is compact, but displays data clearly thanks to its bold characters. The computer features a back-light to further enhance visibility. The enriched-air-capable Cartesio can handle two nitrox mixes and includes a freediving mode.
cressi.com  | $399.95 

CRESSI MICHELANGELO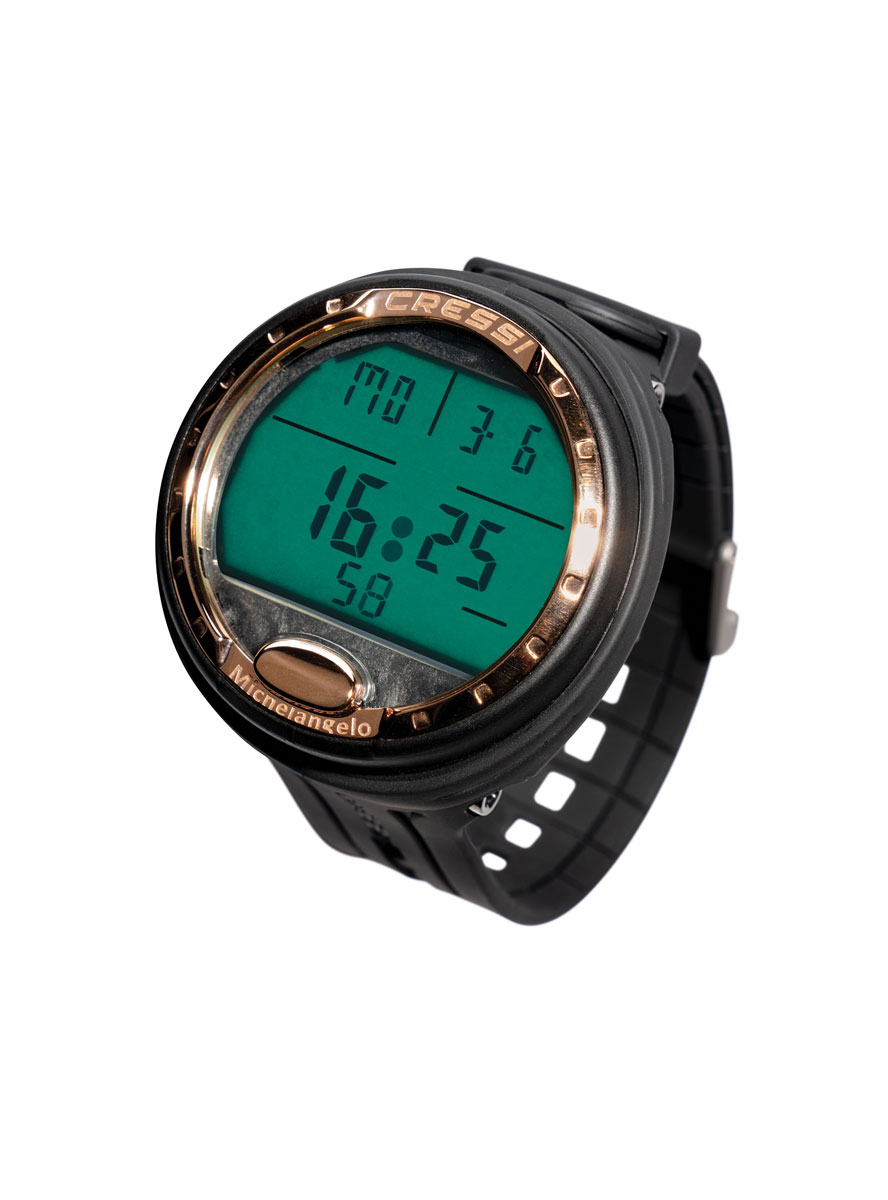 This robust computer features a high-contrast display and one-button operation, has two-tank switching and is nitrox compatible. This clearly separates data and makes it easy to check at a glance; a backlight boosts visibility. The computer is powered by a user-replaceable battery and can connect to Macs, PCs and smartphones with optional interface cables.
cressi.com   | $329.95
 

GARMIN DESCENT MK1 STAINLESS STEEL  

The Descent features multi-gas, trimix, apnea and CCR modes in a full-color smart watch. It also features a three-axis compass, surface GPS tracking, 200-dive onboard log and a heart-rate monitor. In addition, it touts several multisport functions for tracking everything from running and swimming to playing golf and skydiving.
garmin.com  | $999.99 
 

GARMIN DESCENT MK1 TITANIUM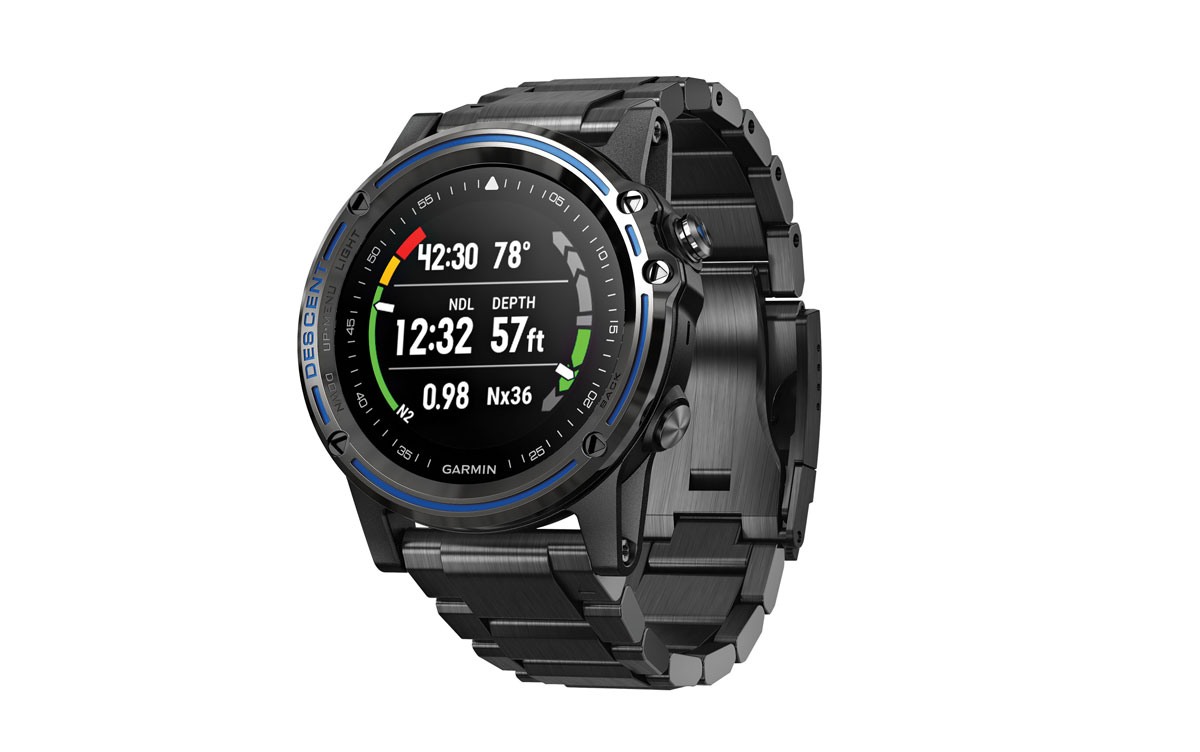 Outfitted with a sapphire crystal lens and titanium band, this computer is nitrox compatible and has modes for multi-gas, trimix, CCR and freediving. The three-axis compass can be accessed by double-tapping the display while diving. Underwater alerts and alarms can be customized, and the computer operates for 40 hours in dive mode on a single charge.
garmin.com   | $1,499.99
 
GENESIS CENTAURI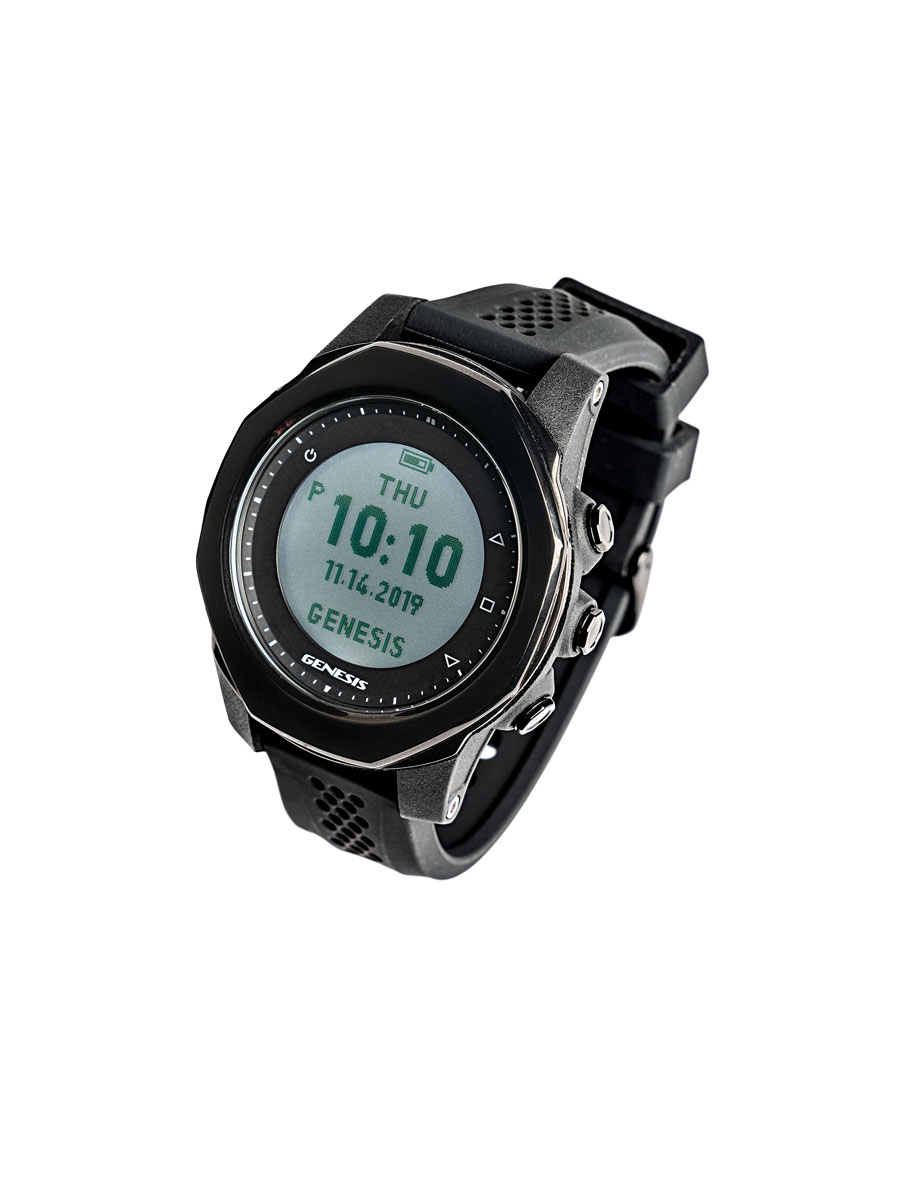 This new multi-mode wrist computer can handle air, nitrox or free diving duties and is comfortable and stylish enough for daily wear as a watch. Running the Buhlmann ZHL-16C algorithm with a choice of 3 conservative settings, it has audible and vibrating alarms and adjustable font size display. It's powered by a convenient rechargeable battery.
genesisscuba.com  | $345 
 

MARES GENIUS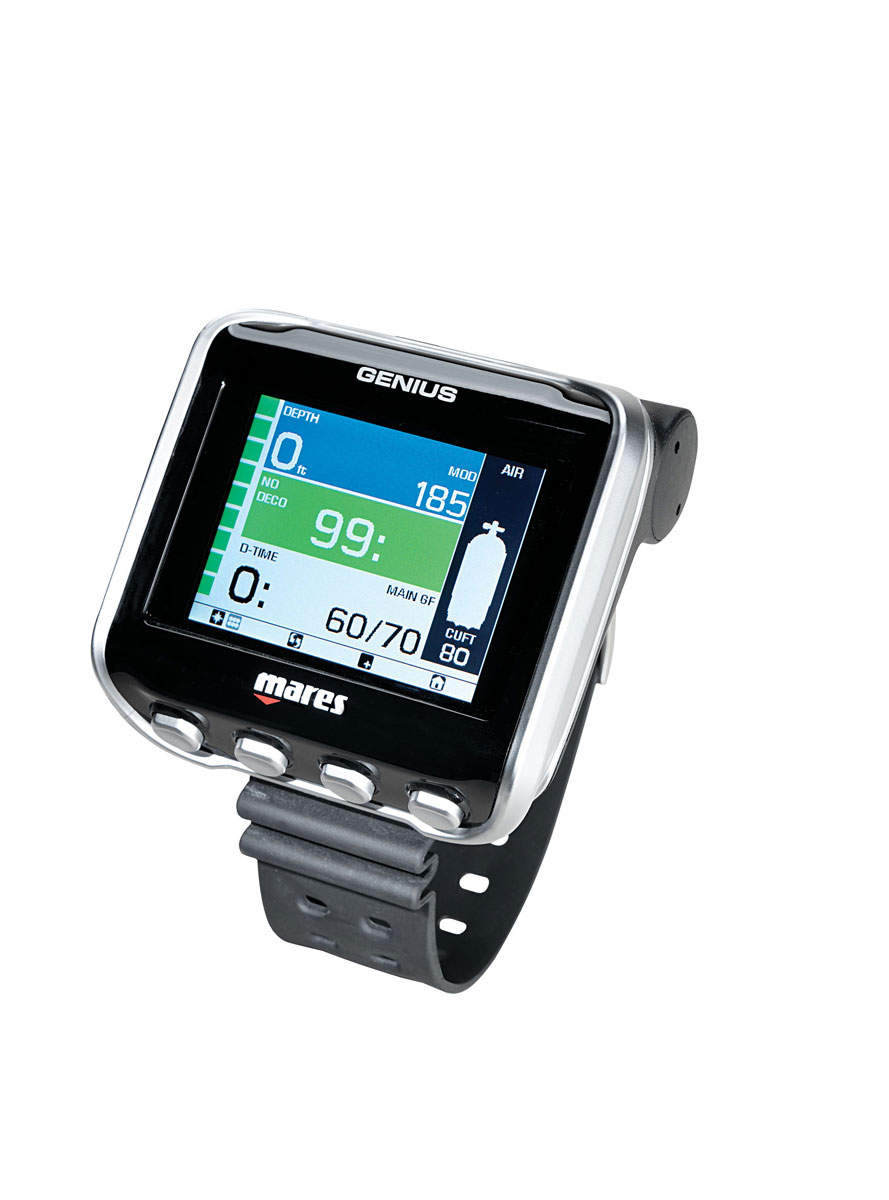 This flagship computer features
a full-color display in a platform that's surprisingly easy to operate. The high-resolution LCD screen, nearly 2.7 inches diagonally, lets you absorb data at a glance. Its highly customizable deco algorithm has gradient factors and predictive multi-gas functions. It pairs with up to 5 transmitters and operates for 40 hours on a full charge.
mares.com | $1,056 ($1,356 w/ transmitter)  

MARES QUAD AIR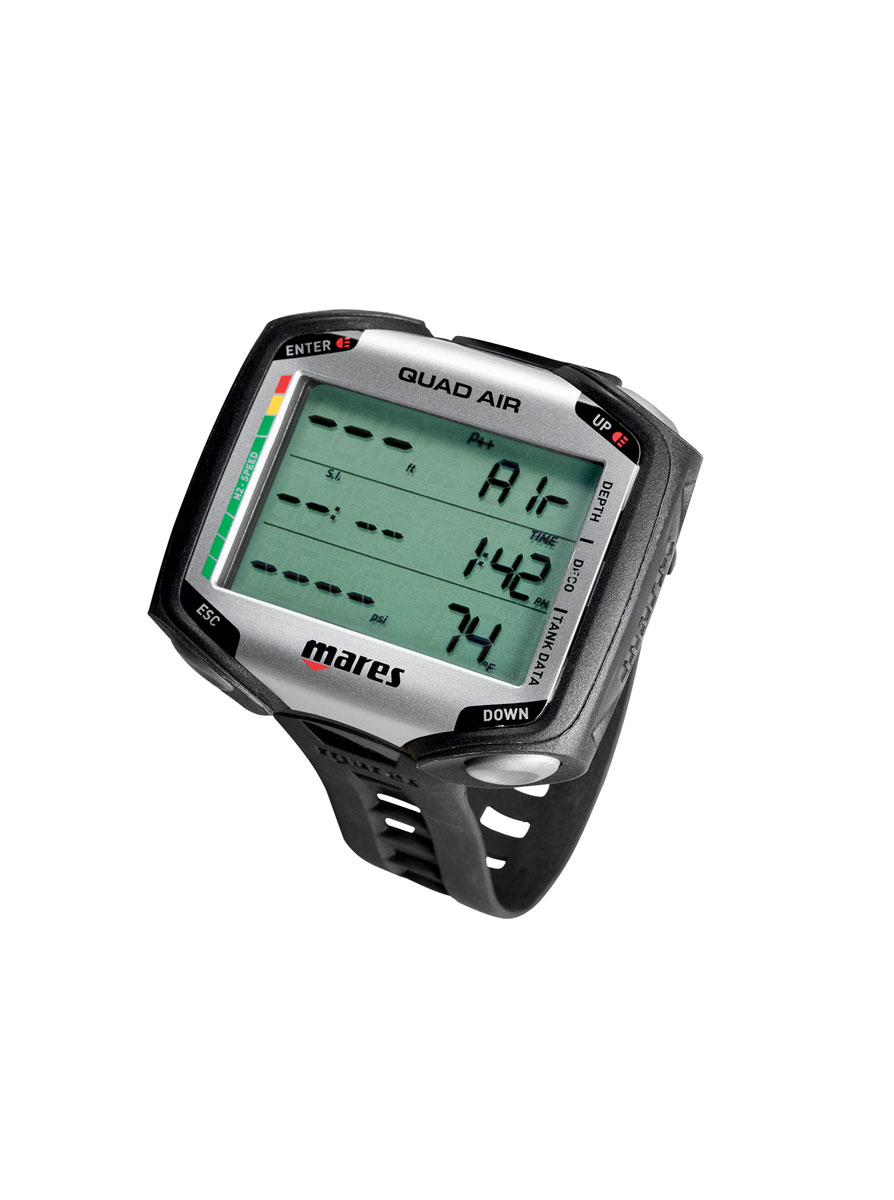 The generous 1 1/2-by-2 1/4- inch screen lets the Quad Air display data in a layout that makes all the info easy to see at a glance, with large characters and clear titles. The four-button operation and intuitive menu make it simple to navigate, and its powered by a user-replaceable battery. Despite its screen size, its ergonomic design makes it comfortable even on smaller wrists.
mares.com | $526
  
OCEANIC GEO 4.0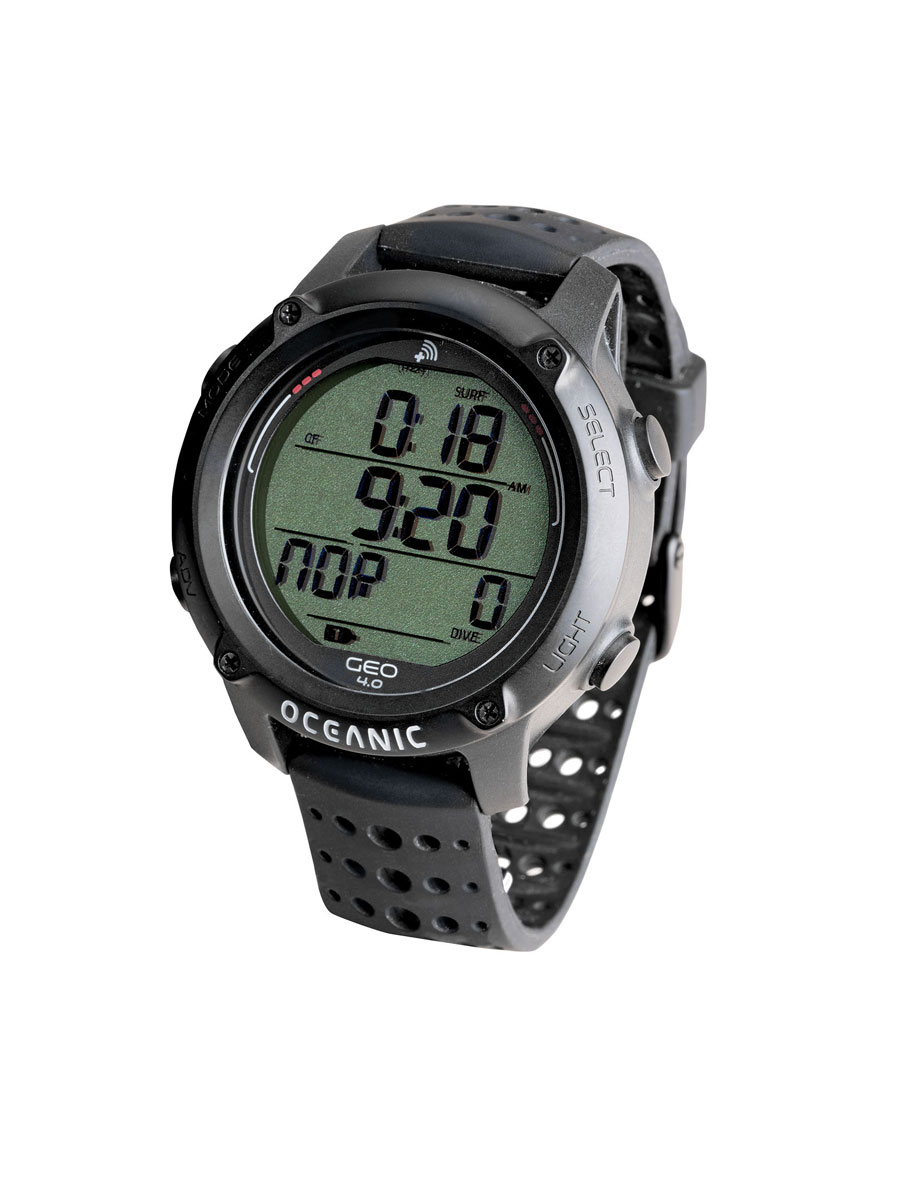 With a sporty new design, the Geo 4.0 Geo 4.0 has an updated display with Bluetooth connectivity for quick linking to your smartphone via the DiverLog+ app. Equipped with both DSAT and Pelagic Z+ algorithms, the Geo 4.0 lets you choose the decompression formula that suits your dive style. The 4-button controls allows quick and easy settings and selections.
oceanicworldwide.com | $399.95  
 

SEAC ACTION/ ACTION HR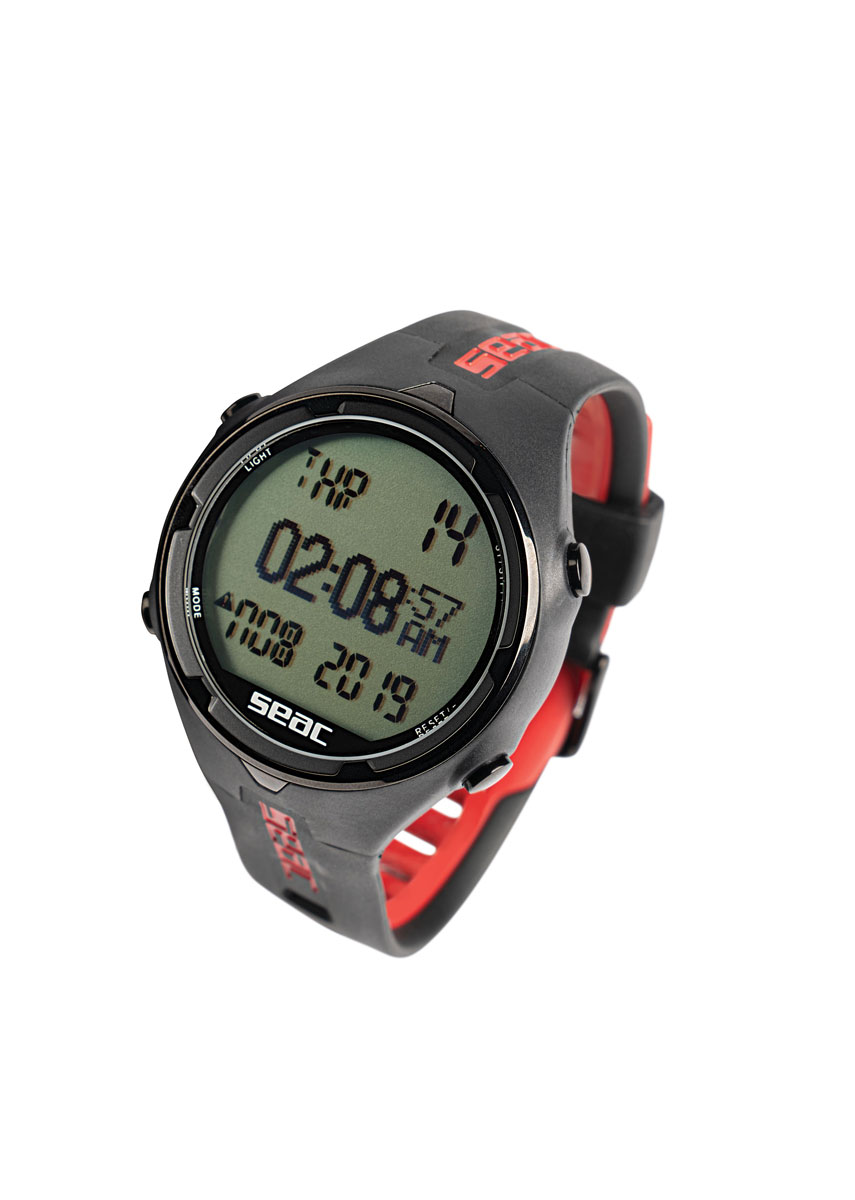 This compact package is available in a stainless finish or shock-resistant HR (high resistance) design. Divers can program up to two gas mixes and navigate a four-button interface on an adjustable intensity LCD screen. In freedive mode, you can control dive time and surface intervals, as well as track current and maximum depth during each submersion.
seacsub.com | $319, $329 (HR)  
 

SEAC DRIVER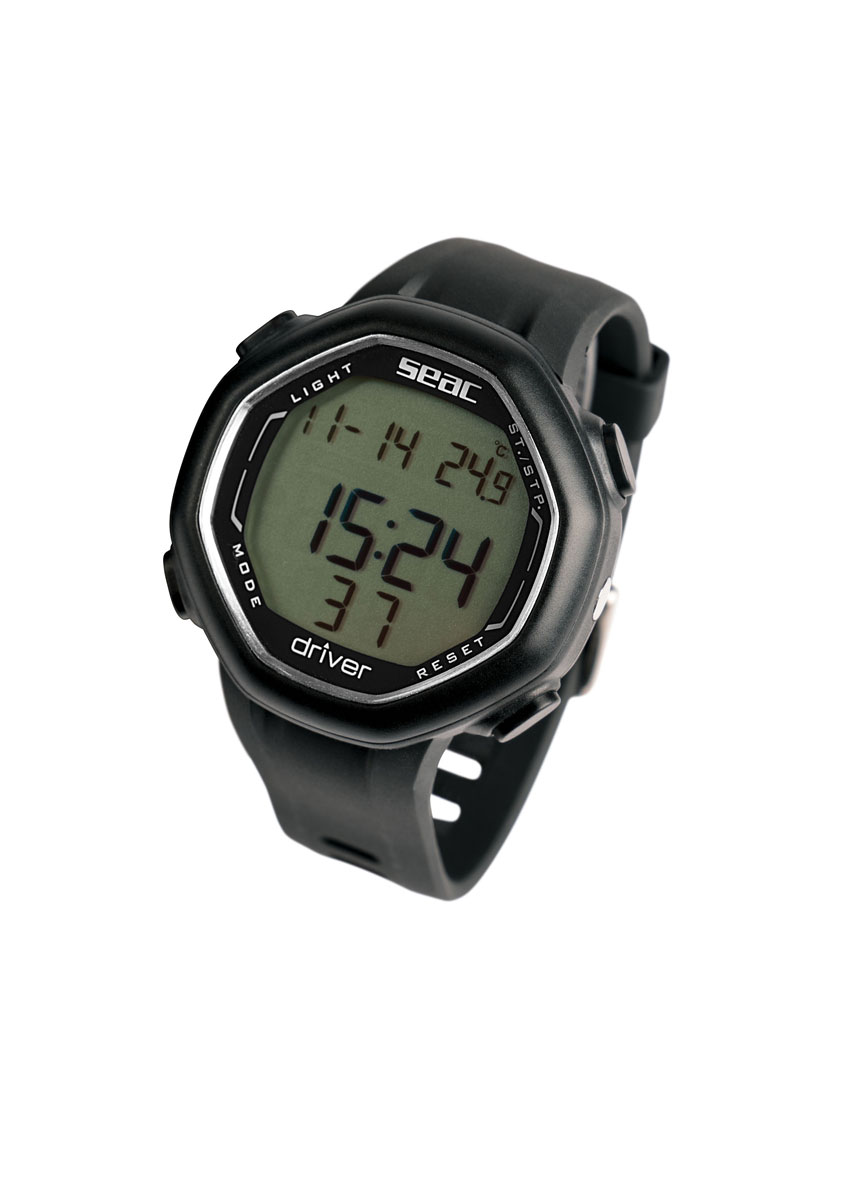 This budget-friendly freediving computer empowers users to monitor data including including descent/ascent rate, total dive time, temperature and depth on a single screen. It features the MSRT (Minimum Surface Recovery Time) function to increase safety, and there's internal memory for logging dives. It's all packed into a convenient, streamlined watch-style case.
seacsub.com | $199  
 
SCUBAPRO A1/A2  

The new nitrox-comptaible A1 is a simple and versatile recreational computer with an easy-to-read display and intuitive operation. Four-button control allows quick and easy navigation through menus and settings. The more advanced A2 provides additional functionality such as adaptive deco algorithm and 6 dive modes including side-mount, Trimix and CCR.
scubapro.com | Starting at $ 499  
 

SHEARWATER NERD 2  

The NERD 2 keeps critical data in your line of sight throughout your dive with its advanced near-eye remote display. With air integration and 3-axis digital compass, the NERD 2 takes just a glance at the magnified micro LCD display to check no-deco time, gas pressure, heading and other info. The highly adjustable mount attaches easily to most regulator second-stage hoses.
shearwater.com | $1,550  
  
SHEARWATER PERDIX AI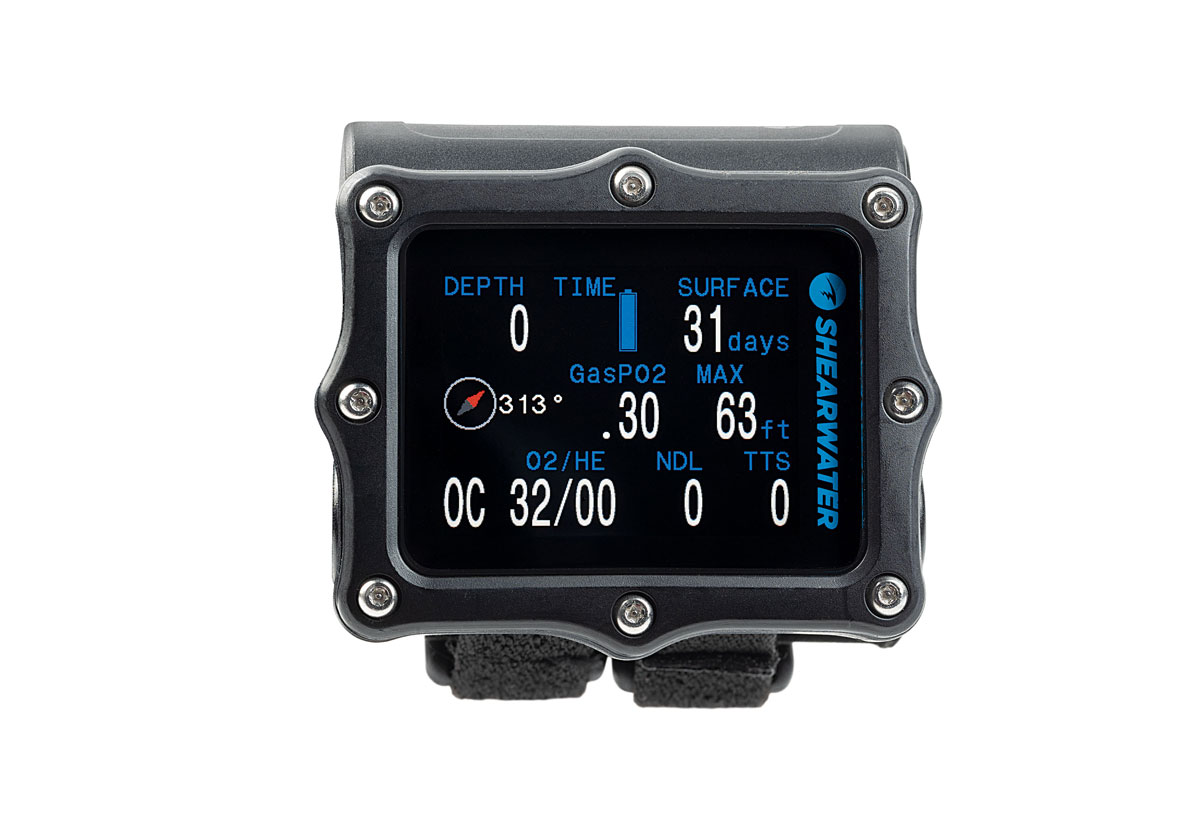 Its large screen and simplified operation make the Perdix AI a breeze to read, set up and operate for divers of all experience levels. Features include air integration, customizable screen layout and colors, 3-axis compass and 2-button control with clear, intuitive screen prompts for no-fuss menu navigation. Powered with any standard AA for quick, convenient battery changes.
shearwater.com  | $935
 
SHEARWATER TERIC  

With a full-color display, watch-sized ergonomics, intuitive operation and advanced capabilities, the Teric is equally at home on the wrist of the newest or the most experienced of divers. Wireless charging and Bluetooth log downloads to the free Shearwater Cloud app make the Teric as convenient as it capable. Now available in new strap and bezel color options.
shearwater.com   | $1,095
  
SUUNTO D5 
 
The air-integrated D5 is so intuitive that you can effortlessly navigate menus before you even glance at the manual. The high-contrast screen has a reflective technology that boosts visibility whether in full sun or pitch black, while the crisp, full color display and programable audible and vibrating alarms let the D5 convey important info at a glance.
suunto.com | Starting at $879.95  
  

TUSA IQ1204 DC SOLAR LINK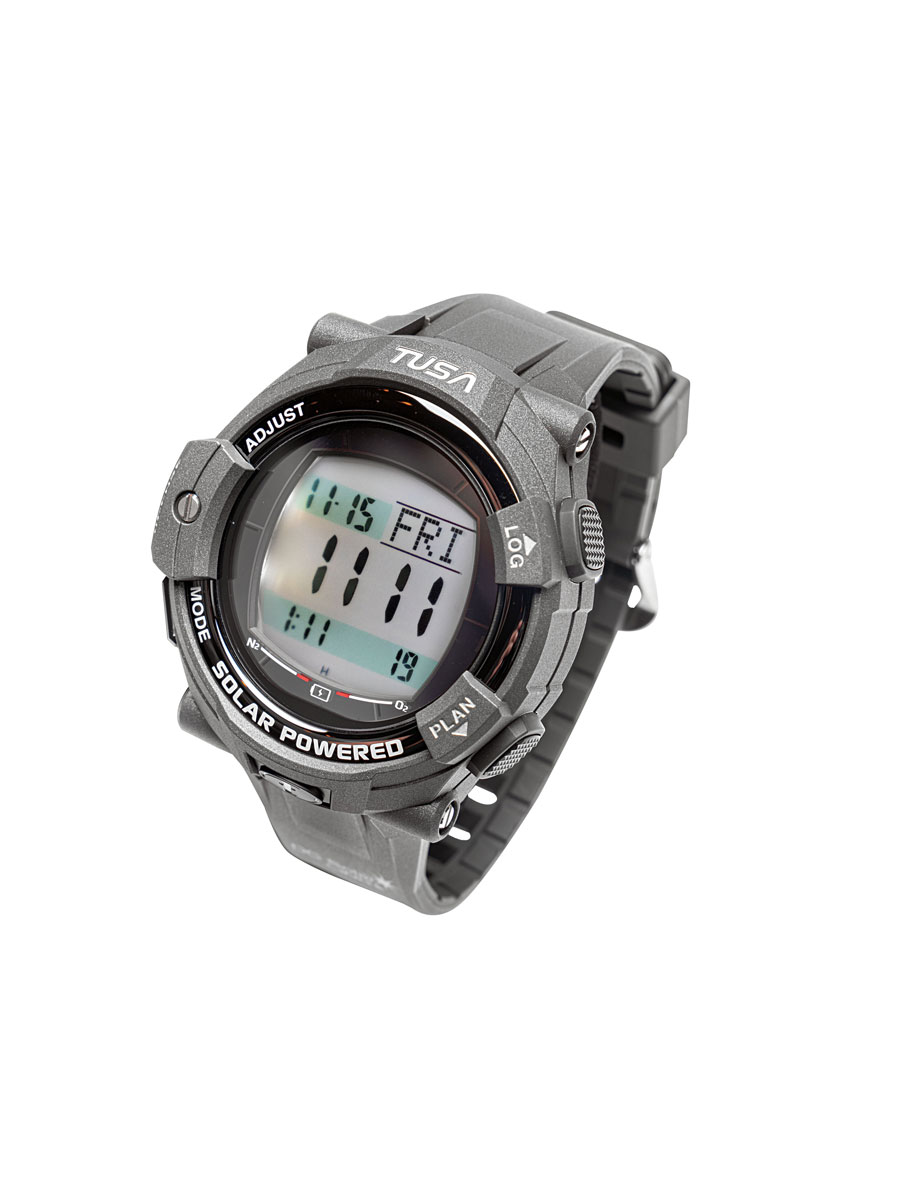 The DC Solar Link means the end of battery replacements or missed dives because of a dead battery. With a solar panel built into its face, it recharges from sunlight or indoor fluorescent lighting, and has a power-level indicator on its display. It has dive, freedive and gauge modes, and pairs with Bluetooth for quick dive log downloads to smartphone or tablet via Tusa's free Diving Log app.
tusa.com  | $699
  

SHERWOOD BEACON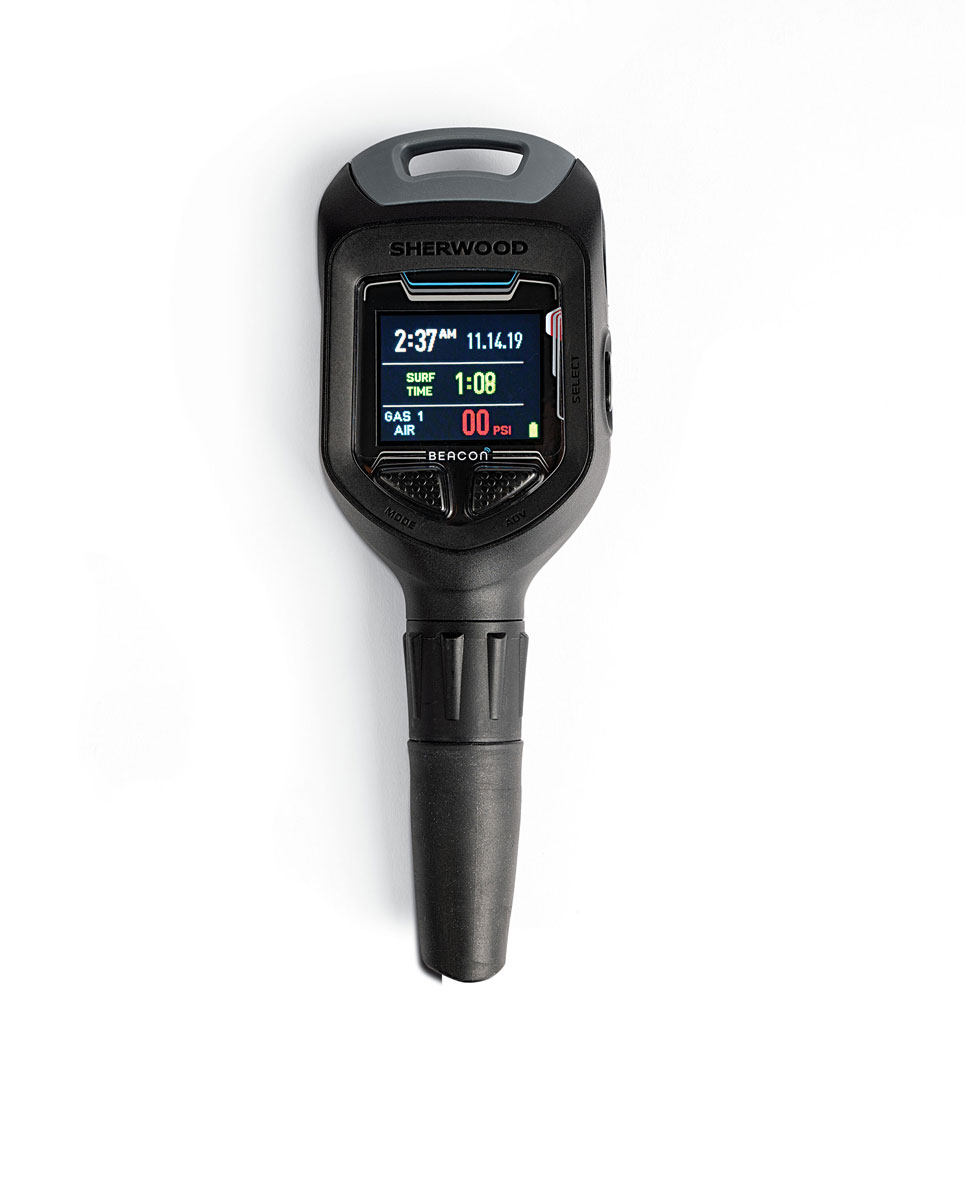 Designed for ease of operation, the Beacon has a simplified, three-button operating system and straight-forward menu for intuitive settings and adjustments. The transistor screen delivers outstanding color contrast for easy reading. Bluetooth allows wireless transfer of dive data to smartphone or tablet via the DiverLog+ app, and the Beacon can be configured for replaceable or rechargeable batteries.
sherwoodscuba.com | $1,150  
Text and photos originally appeared in the March 2020 issue of Scuba Diving magazine.