The best scuba diving drysuits from the 2020 Scuba Diving magazine Gear Buyers Guide.
Are you ready to become a cold water diver? If so, it's time to invest in a reliable drysuit. The 2020 Scuba Diving magazine Gear Buyers Guide highlights four new drysuits.
CRESSI DESERT 4 MM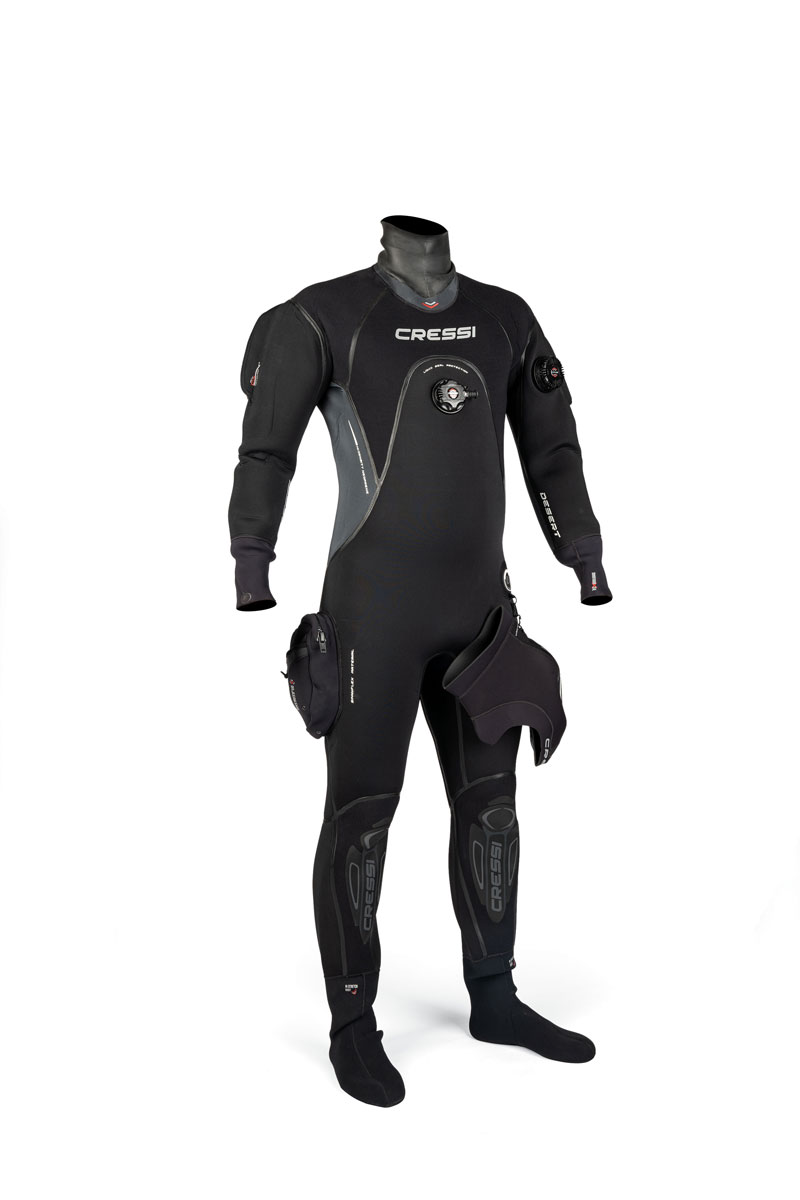 Constructed of pre-compressed 4 mm neoprene, this drysuit offers great thermal protection and durability, with liquid-seal seams and reinforcements on high-wear areas. The suit is oversize for easy donning and doffing, and features an elastic lining for increased flexibility. It comes with soft neoprene booties and a zippered hip pocket.
cressi.com | $1,150  
 

DIVE RITE 901 SERIES FRONT ZIP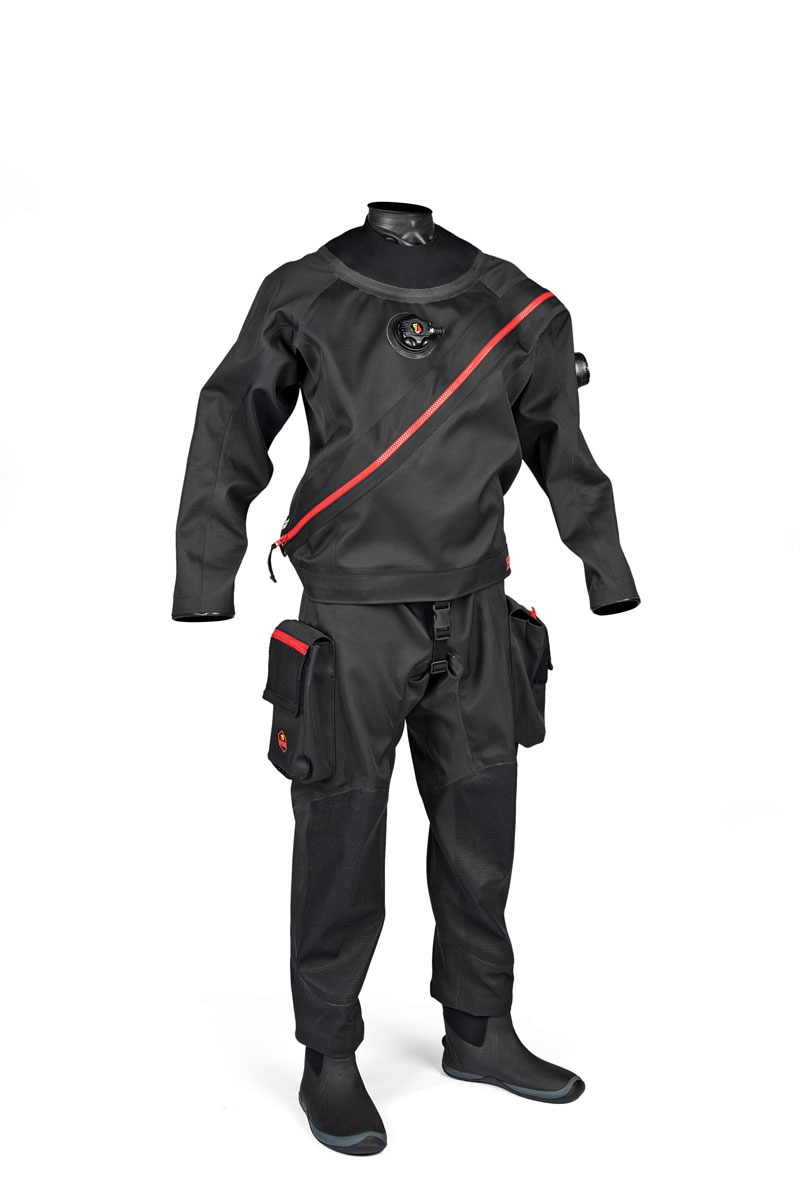 The 901 combines Dive Rite's legacy of tough tec and rec gear with the convenience of front-zip donning and doffing in this rugged shell suit. Thick textured rubber pads protect the seat, elbows and the knees from midthigh to shin, and thigh cargo pockets have bungees, D-rings and daisy-chain web loops for gear stowage.
diverite.com | $2,700
  

PINNACLE TAHOE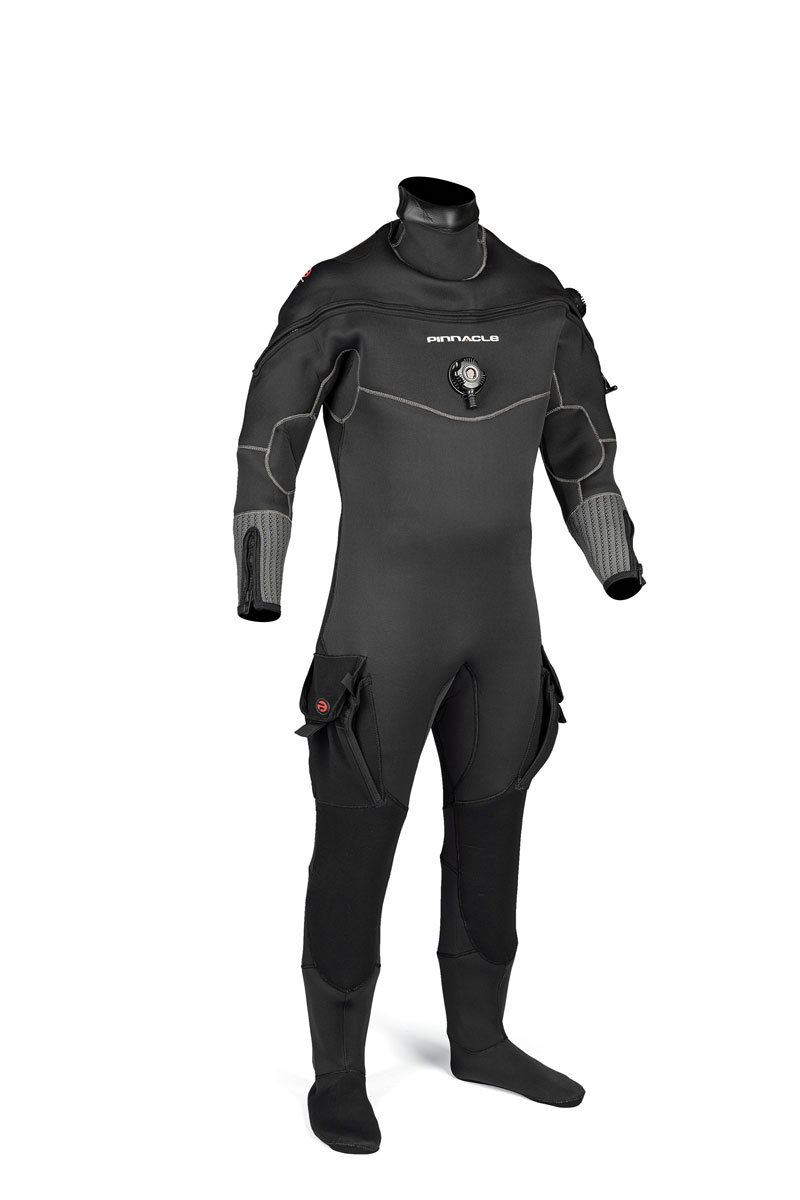 This neoprene drysuit is constructed using a method that creates a durable, comfortable interior seam that's easier to repair and reduces cost. The suit has a long chest zipper for easy self- donning, and a pair of roomy cargo pockets. It has a comfortable neoprene neck seal and zippered wrists for easy entry and streamlining.
pinnacleaquatics.com | $1,199.95  
 

SEAC WARMDRY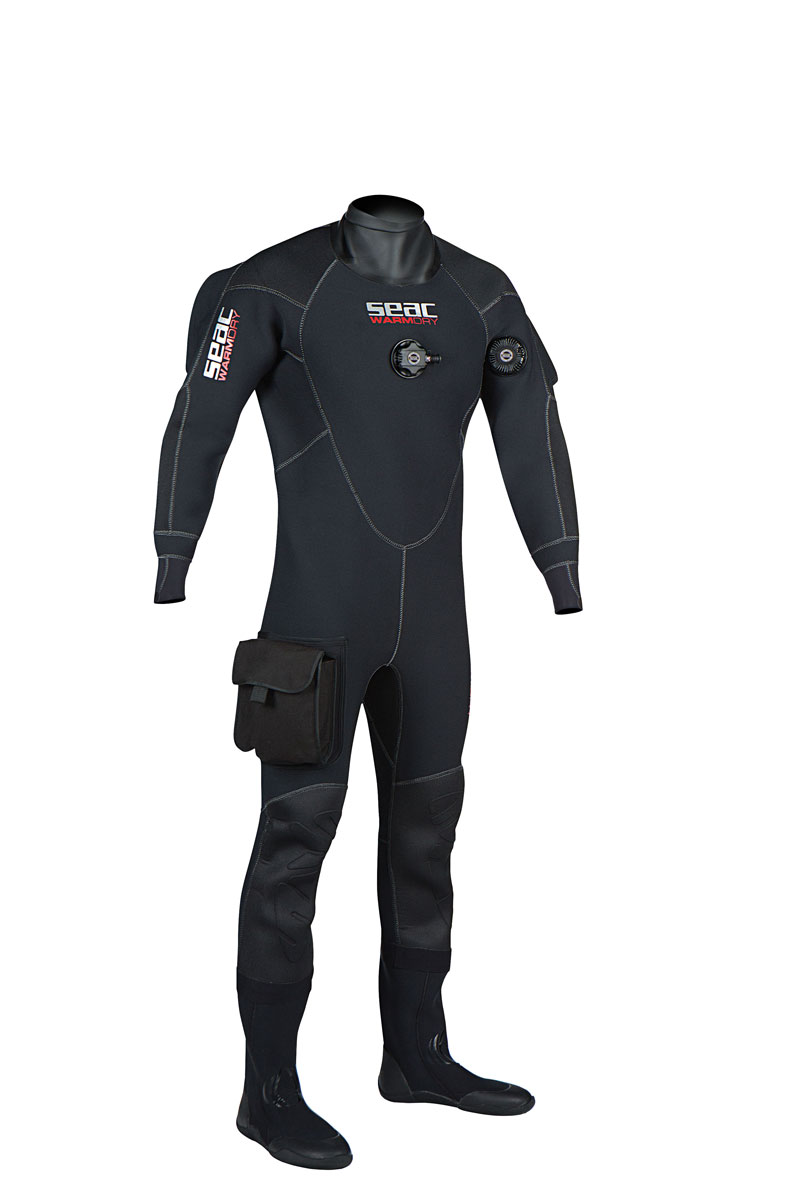 Made of high-density 4 mm neoprene, the WarmDry lives up to its name even under extreme conditions. Fitted with semi-rigid boots that can be turned inside out for thorough drying, the suit features Aquastop closures at the wrists and a comfortable, effective smooth-skin neck seal.
seacsub.com | $949
 
Text and photos originally appeared in the March 2020 issue of Scuba Diving magazine.