The best scuba diving wetsuits, women's wetsuits and shorties from the 2020 Scuba Diving magazine Gear Buyers Guide.
A comfortable wetsuit with the right amount of protection is key to an enjoyable dive. The 2020 Scuba Diving magazine Gear Buyers Guide will help you find the best scuba diving wetsuit or shorty that fits your diving style.   
AQUA LUNG HYDROFLEX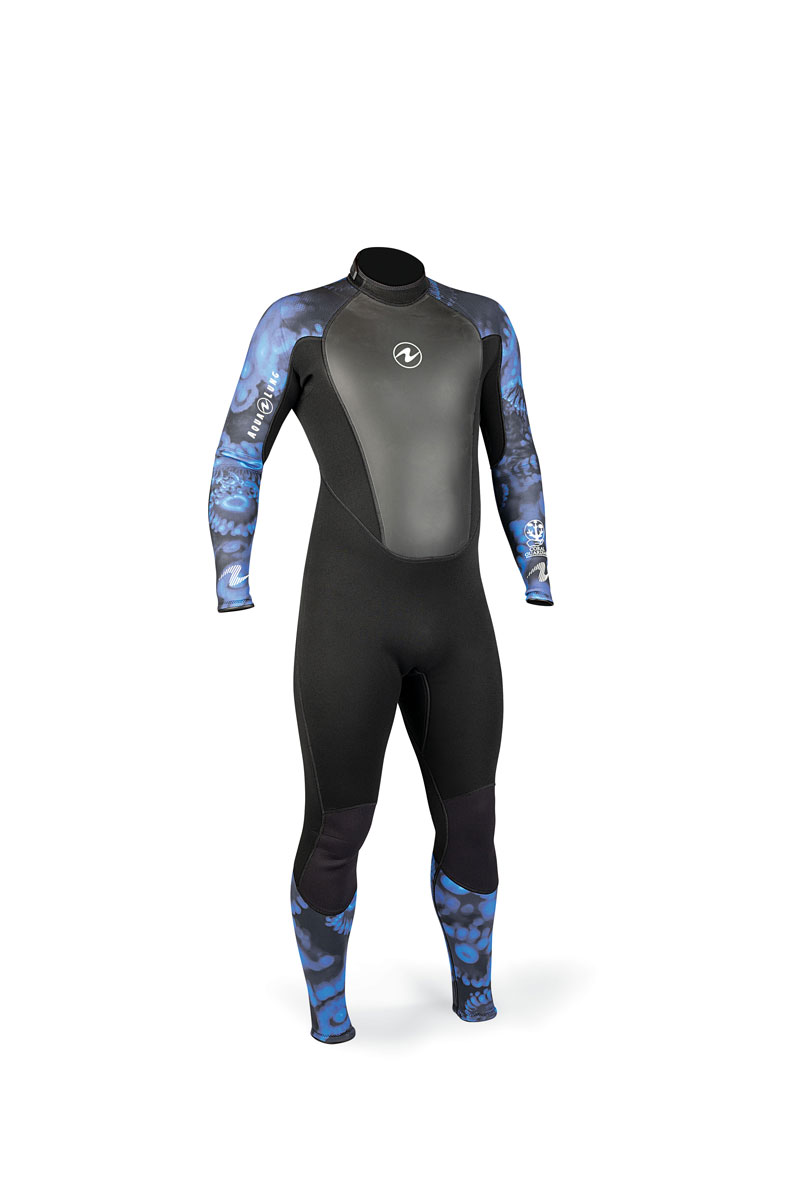 Made of 3 mm environmentally friendly nonpetroleum neoprene, the HydroFlex is a high-quality wetsuit designed for warm-water diving. Flatlock stitching is durable and smooth against bare skin, and a V-shaped collar further enhances comfort. O-rings in the wrist and ankles effectively limit water entry.
aqualung.com | $199  

BARE REVEL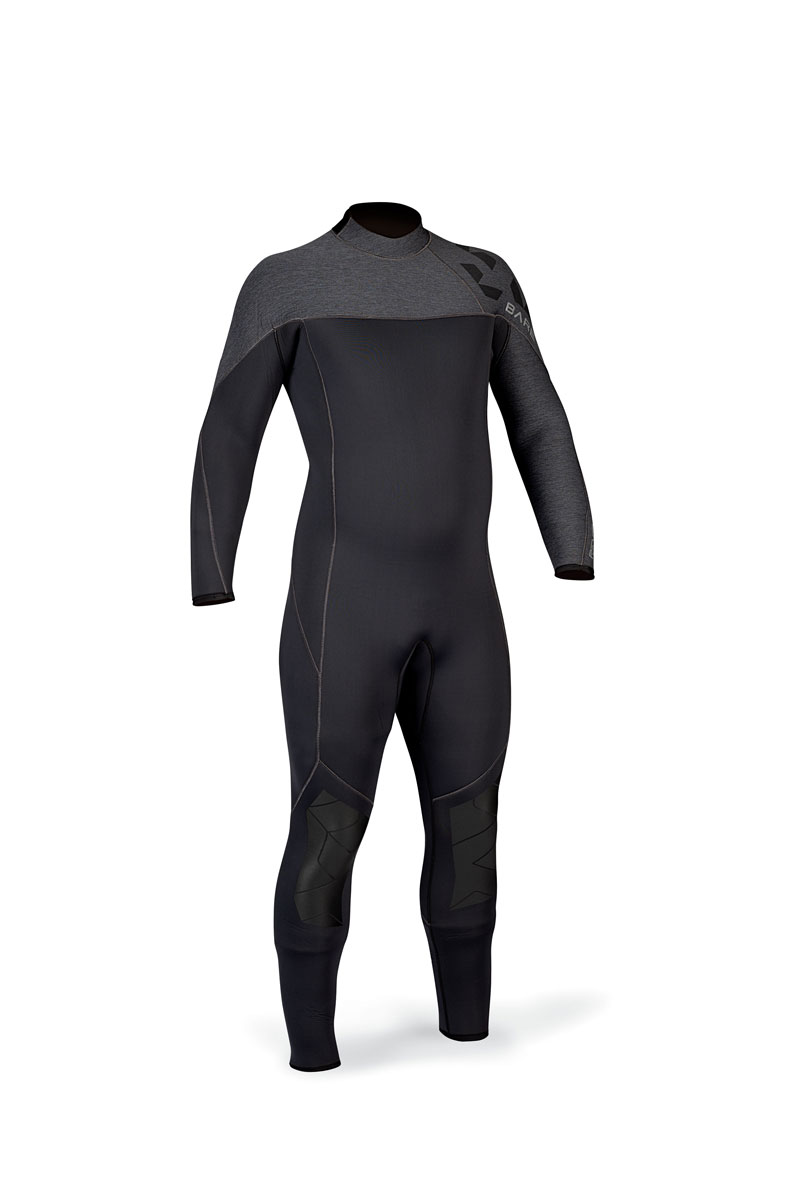 With a design inspired by flexible
watersports suits, the Revel features an anatomically correct pattern that hugs the body but allows easy movement with reduced pressure points. The laminate layers and high-stretch neoprene add soft, warm comfort and make the Revel easy to get on and off. Available in 3, 5 and 7 mm thicknesses.
baresports.com  | Starting at $159.95
 

FOURTH ELEMENT XENOS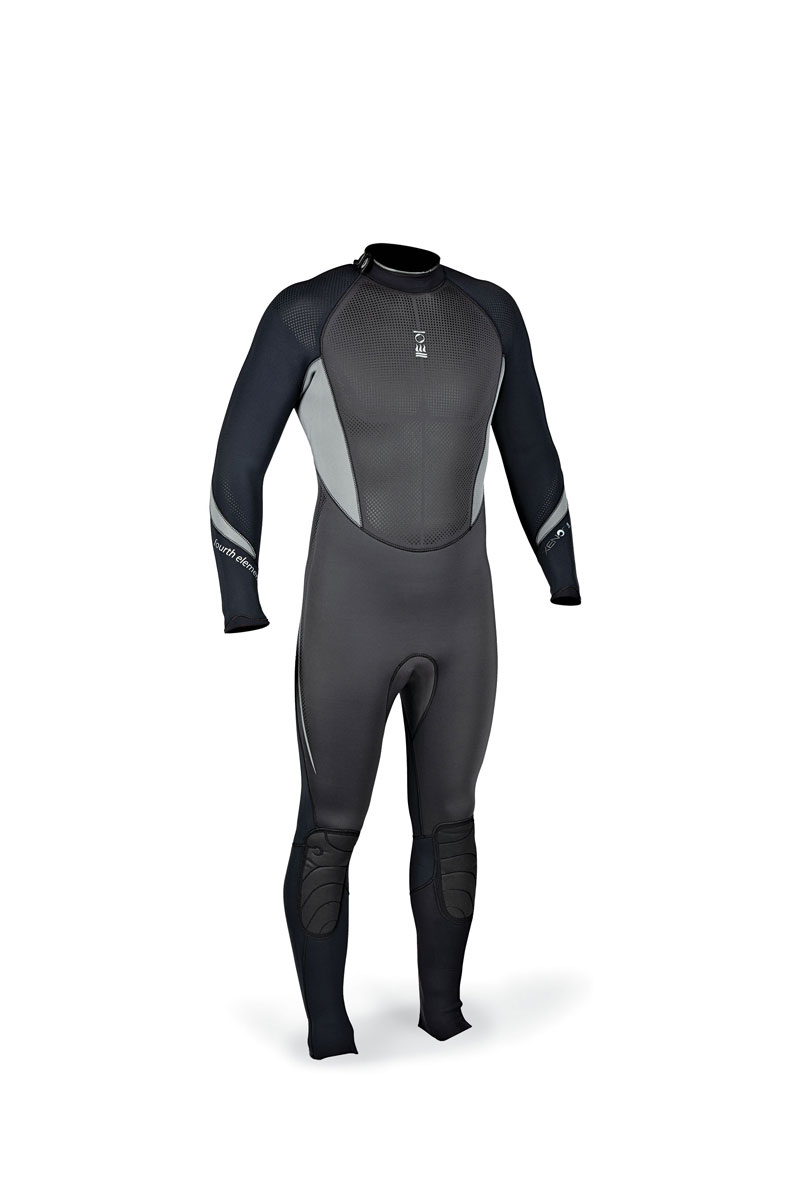 Designed to meet the quick-change demands of repetitive diving, the Xenos has a smooth lining in the arms and legs, and thicker, quick-dry thermal lining in the torso. The suit has cone-shaped sections of smooth-skin just inside the cuffs that form an internal seal, and double-glued, blind-stitched seams minimize water entry.  
fourthelement.com | $398.95  
 
IST SPORTS WS-805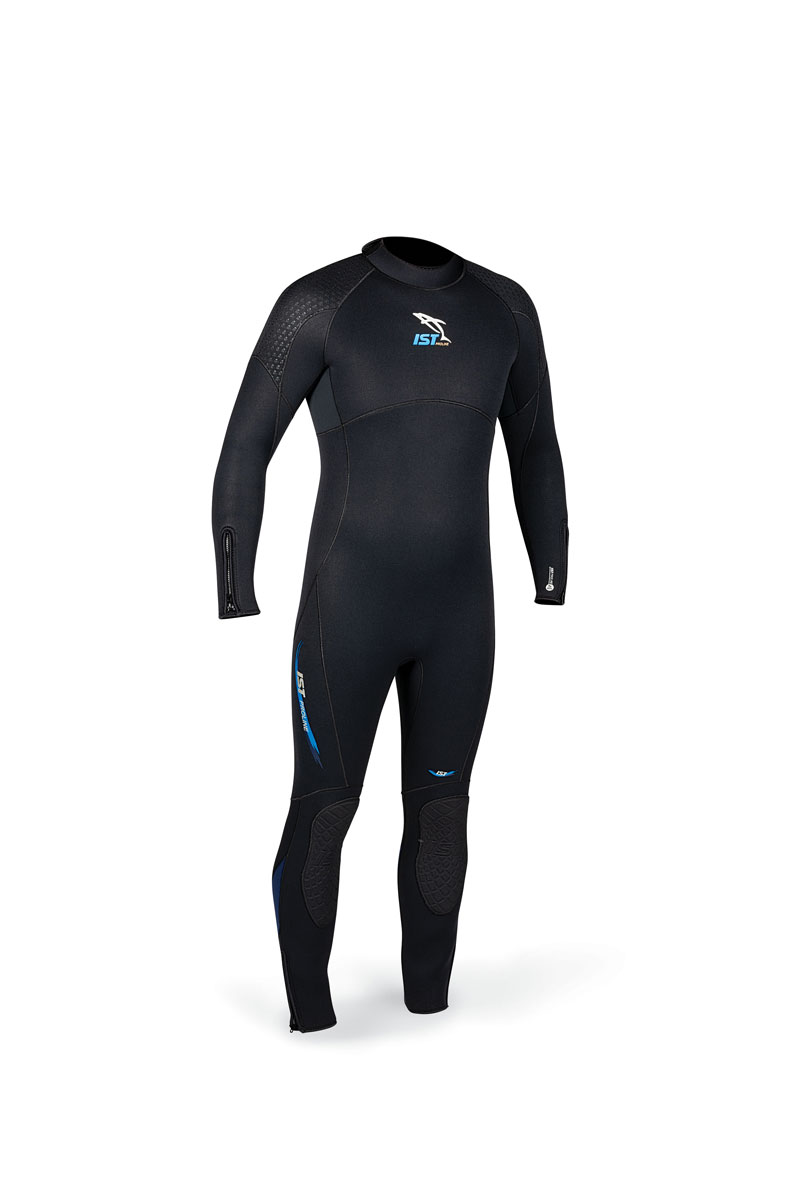 Zippered cuffs on the ankles and wrists of the WS-805 provide a snug barrier against water flushing into the suit, while also making it easy to don and doff. The 5 mm neoprene is double blind-stitched for comfort and to minimize water seepage. Knee pads and textured panels on the shoulders and chest add nonslip abrasion resistance.  
istdivingsystem.com | $210  
 
SCUBAPRO SPORT STEAMER 3 MM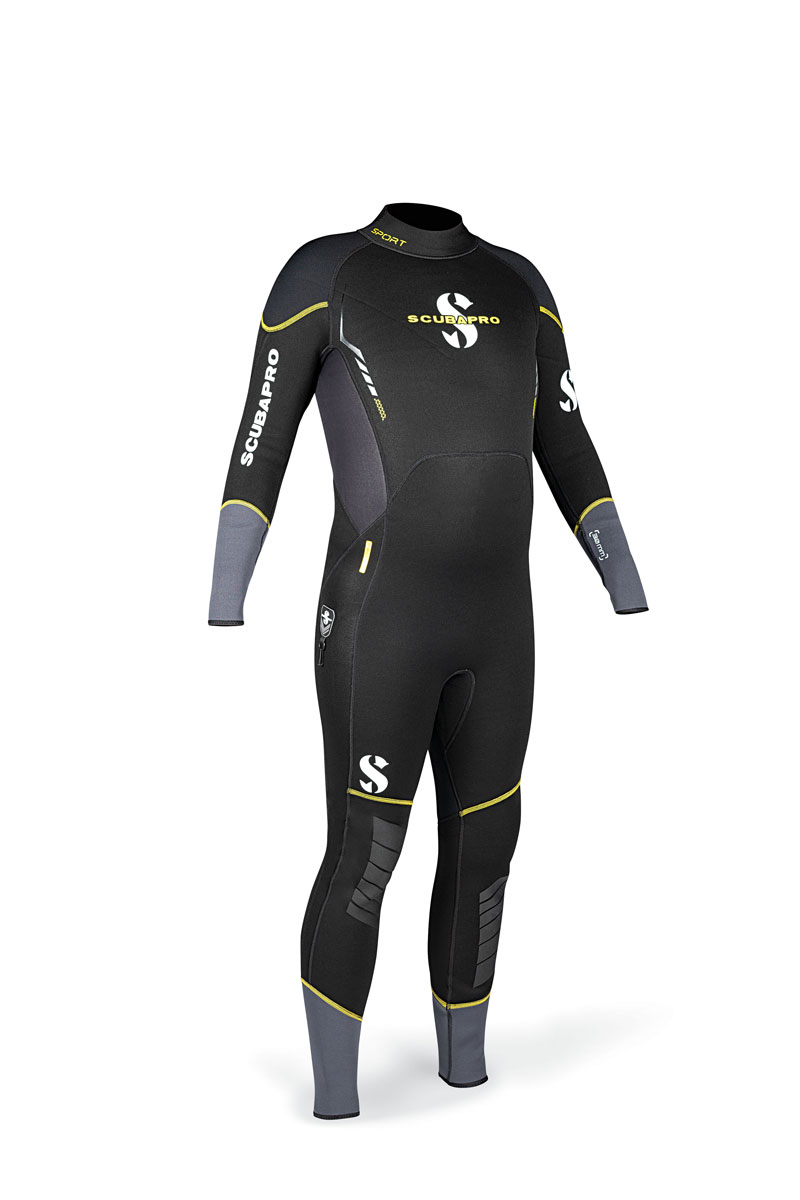 Designed for warm-water diving, the Sport is made of 3 mm high-stretch neoprene and provides warm, comfortable insulation by hugging the body like a second skin. The flexible material provides an excellent range of motion. A design that minimizes seams and a plush interior maximize comfort against bare skin.  
scubapro.com | $180
 

SEAC FEEL 3 MM  

Designed for divers in search of maximum bang for their buck, the Feel is built from 3 mm high-stretch neoprene, with a cut that provides plenty of flexibility. It features a heavy-duty rear zipper for easy donning and doffing, tough blind-stitching throughout, and a Velcro neck closure. It's available in six men's and six women's sizes.  
seacsub.com | $219
 
SEAC KOMODA 3 MM  

The Komoda is built with high-stretch neoprene for flexibility and warmth. It boasts zippered closures on the wrists and ankles, a smooth-on-smooth flap seal along the full length of the back zip, and nonslip appliques on chest, shoulders and knees. Available in 14 men's and nine women's sizes.  
seacsub.com | $329
 

WATERPROOF W5 3.5 MM  

The 3.5 mm W5 has the same comfort and durability features as Waterproof's heavier suits, including a zipper at the neck and zippered openings at wrists and ankles. DuraTex pads protect against wear, and the right thigh pad is a mounting point for an optional zippered cargo pocket.  
waterproof-usa.com | $389
 
WOMEN'S WETSUITS
CRESSI FAST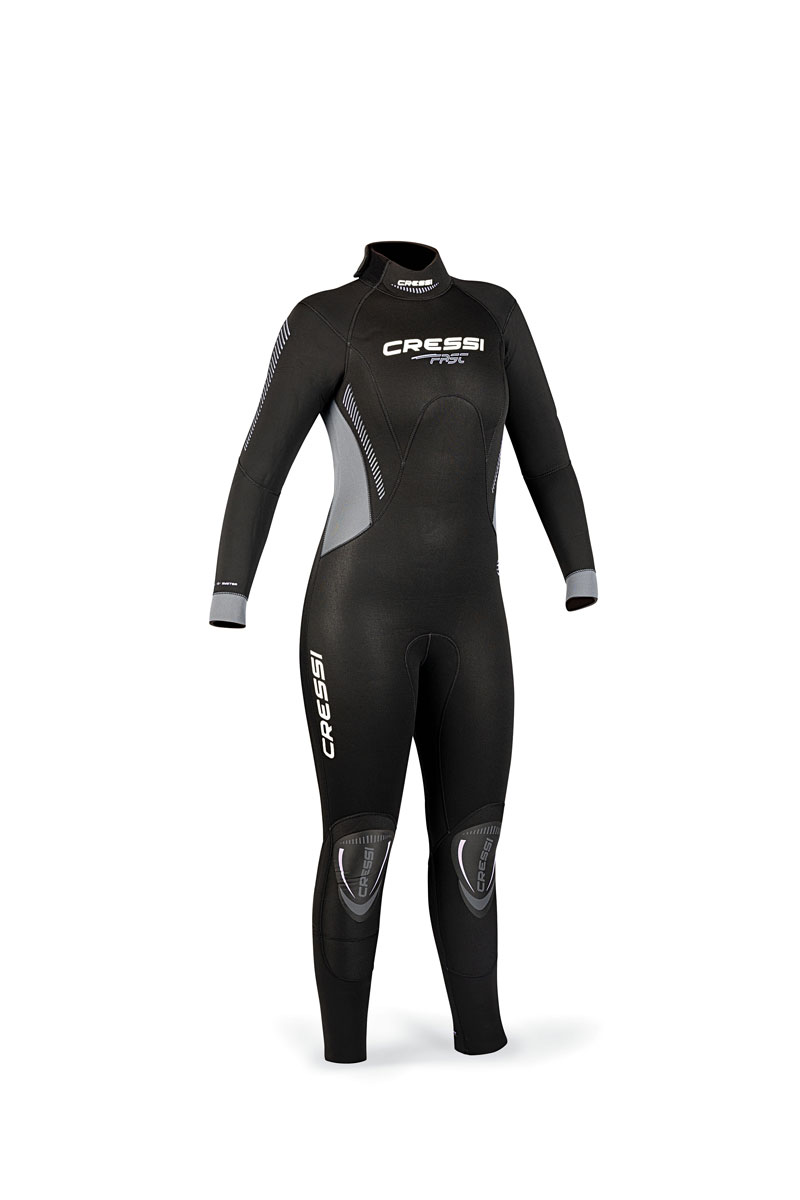 Stylish and warm, the Fast wetsuit uses a band of stretchy liquid seal forming a ring inside each cuff that keeps water entry to a minimum. The wetsuit includes high-stretch neoprene on the arms and calves, and preshaped legs for enhanced flexibility and easy donning and doffing.
cressi.com  | $149.95 (3 mm), $289.95 (7 mm) 
 

CRESSI OTTERFLEX 5 MM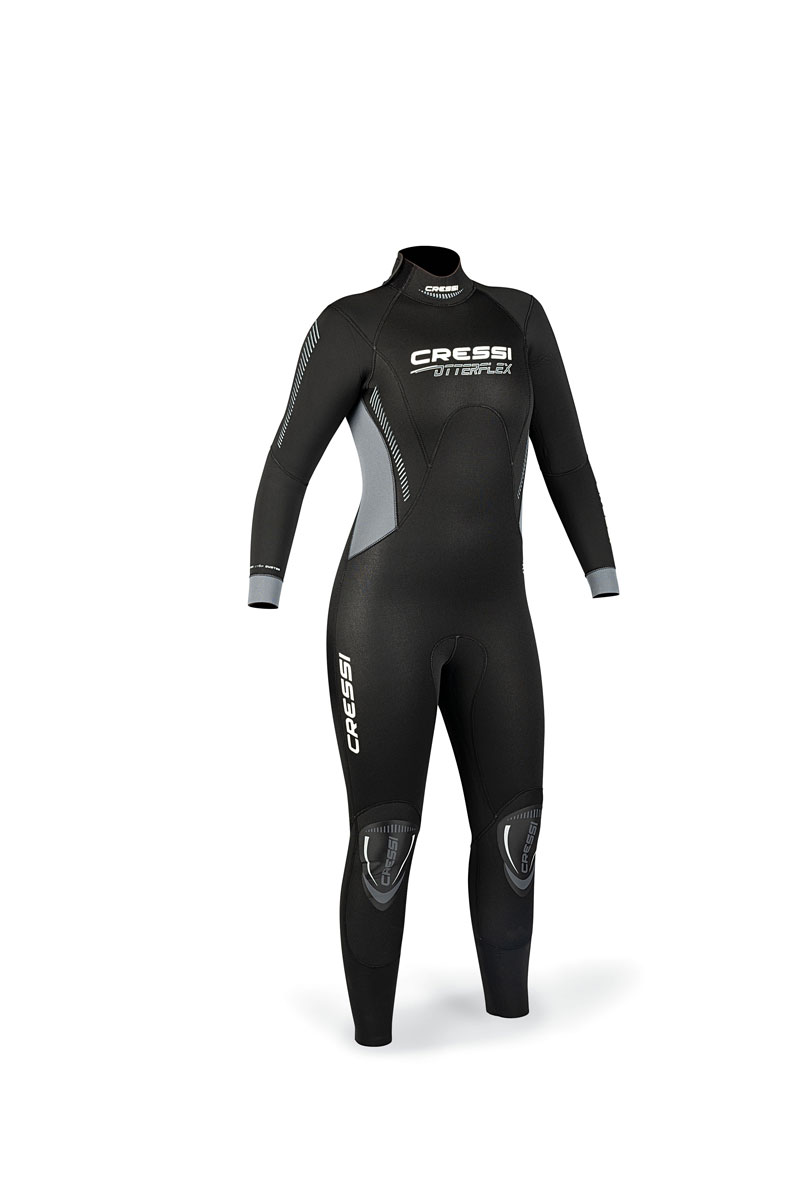 The Otterflex provides an excellent range of motion thanks to its ergonomic cut and a design that uses slightly thinner, more flexible materials in the arms and legs. Seals are watertight but also easy to get on and off. An elongated nape along the zipper closure bolsters the suit's warmth and comfort.  
cressi.com | Women's $299.95 | Men's $249.95  
 
MARES GRAPH-FLEX 3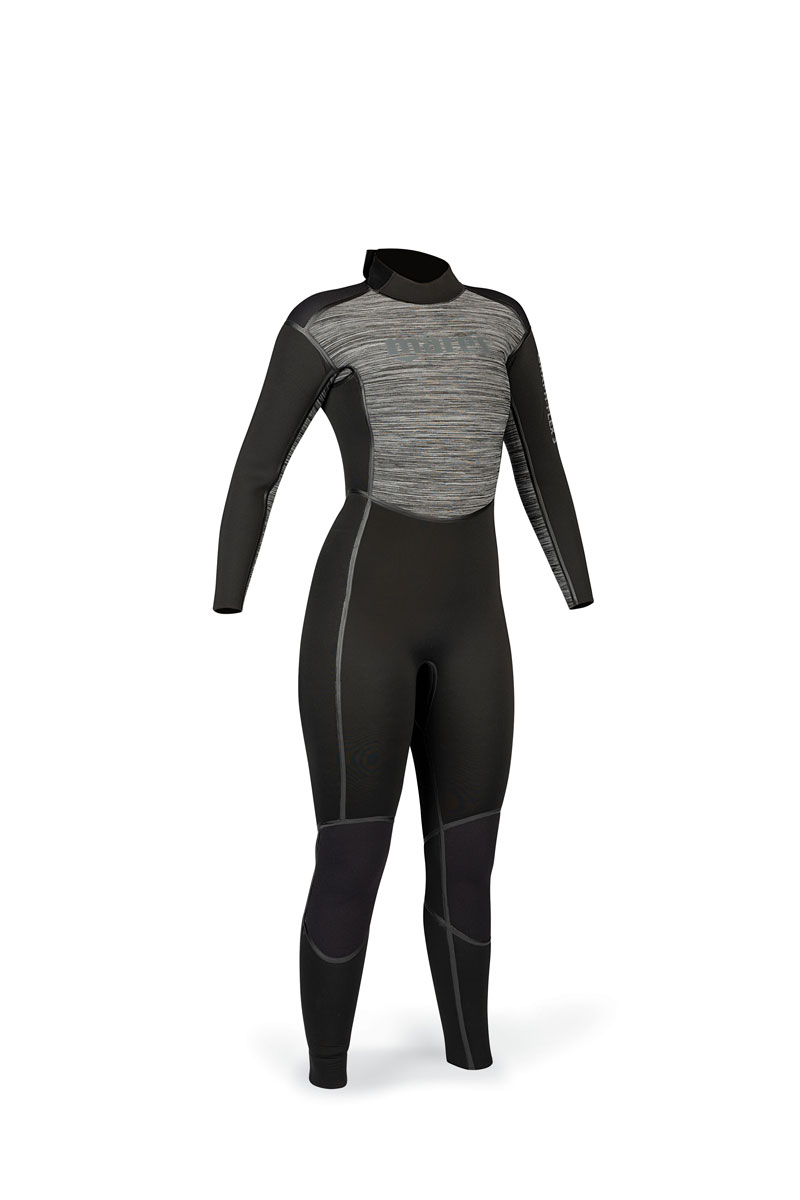 With a plush internal lining woven with fibers of graphene—an atom-thin, man-made carbon material— Mares' new Graph-Flex wetsuit takes high tech to a new level. It's built with minimal seams to reduce cold-water intrusion and ultrastretch neoprene to improve comfort, and comes in six men's and seven women's sizes.  
mares.com | $380
 
TRULI WETSUITS TRULI-FUL THE BEAUTIFUL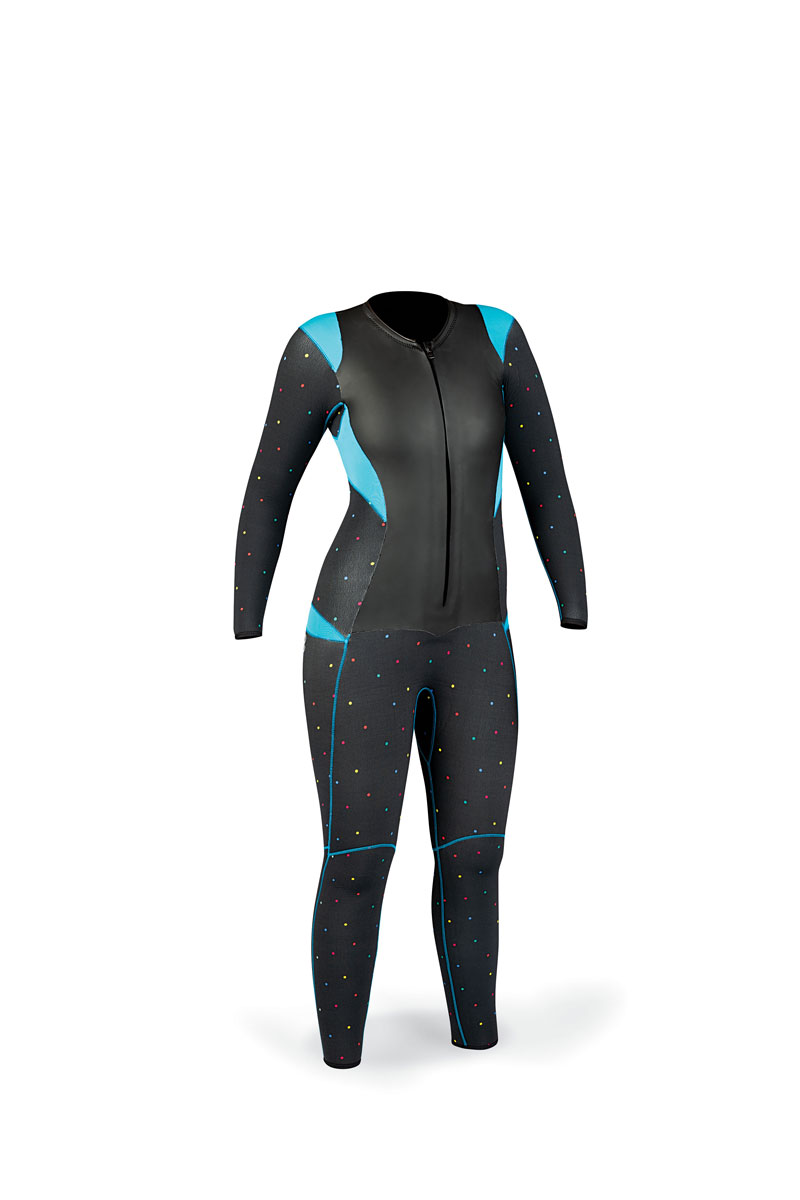 This women's 5.5 mm wetsuit has a sporty polka-dot design and an interior fleece lining for added insulation. The hidden front zip has no Velcro to catch on hair or a bathing suit and features a long ribbon sewn near the top to help pull off the suit. Available in 21 sizes.
truliwetsuits.com | $549
  
SHORTIES
CRESSI IDRA 2 MM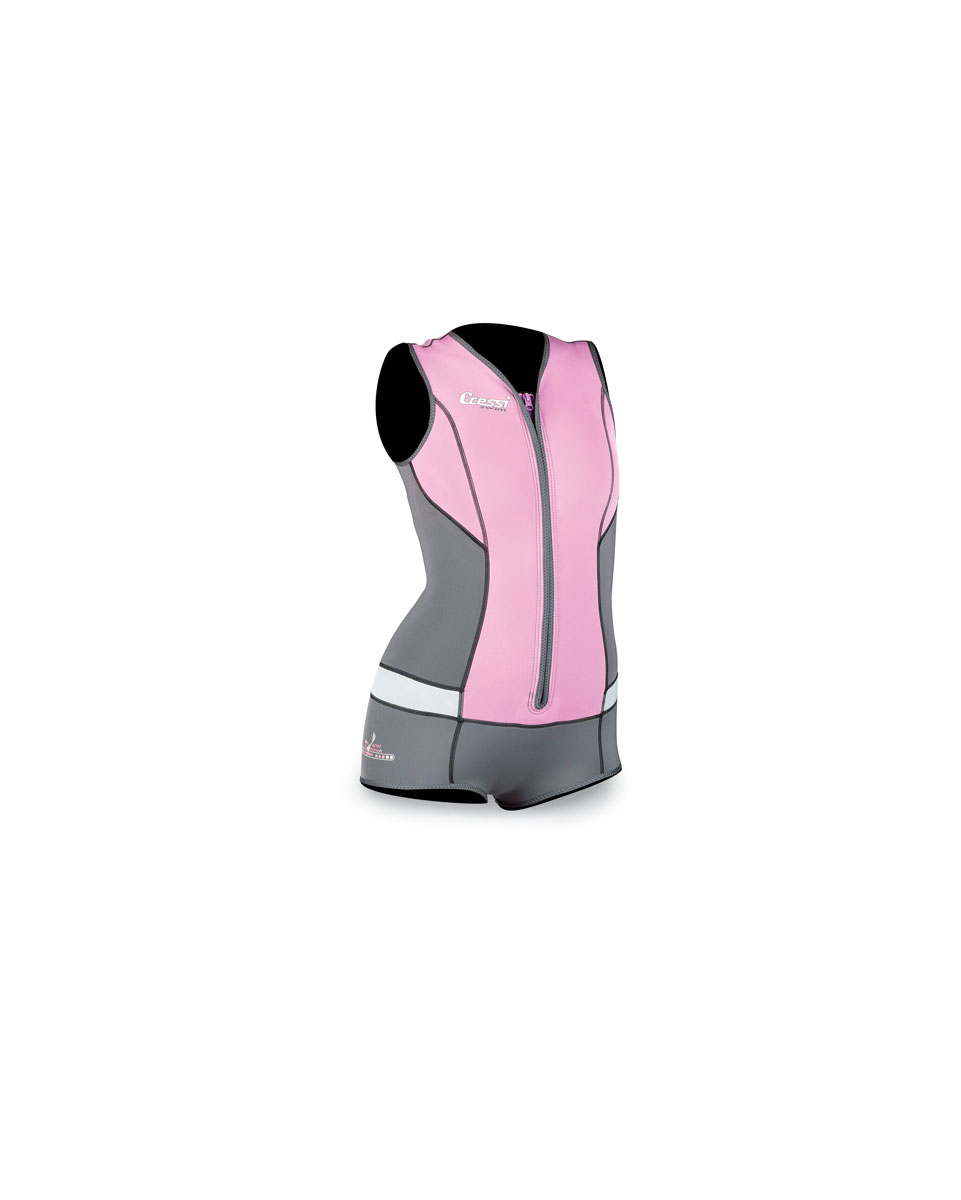 This stylish shorty is constructed out of 2 mm neoprene. It can be worn on its own for tropical excursions or as a base layer in colder water. The suit features a front-zip entry for easy donning and doffing. It is available in blue and pink.
cressi.com | $89.95
  

TRULI-HAPI 3 MM SHORTY  

Fleece-lined for warmth and comfort, the 3.5 mm neoprene in this shorty is made from eco-friendly limestone rubber. The stretchy material and 21 sizes cater to all body shapes. The suit has a comfortable collar of rolled smooth-skin and a hidden front zipper closure for easy donning and doffing.
truliwetsuits.com | $299
 

Text and photos originally appeared in the March 2020 issue of Scuba Diving magazine.