Start Your Scuba Diving Certification
As a certified diver, you'll interact with fascinating animals, explore exotic destinations, and surface with amazing stories to share. Getting started is easy. Enroll online, and complete your in-water training in just a few days.
Are you ready to live a more extraordinary life?
Explore PADI Certification Levels
Already a certified diver? Congratulations! An exciting journey lies ahead. Whether you want to be able to access more dive sites with an Advanced Open Water Diver certification, improve your skills or learn underwater photography, videography, fish identification, etc., we have the right course for you.
Start Your Scuba Diving Career
Turn your passion into your job! As a PADI Divemaster or Instructor, you can earn money as you travel the world, or stay in one place and become a local diving expert. Whether you work in a dive shop, resort, or on a liveaboard, you'll enjoy a rewarding career and get paid to do something you love.
More Than Just Scuba Diving
Just one breath of air and then you and the ocean. Experience the beauty of the underwater world in a serene and peaceful way, and enjoy uniquely natural marine animal encounters.
Freediving may appear relatively simple, but doing it safely requires knowledge and skills best taught by a qualified instructor. PADI's freediving courses will teach you invaluable techniques to help you improve your confidence in the water while having a greater understanding of your body and mind.
Mermaid diving is a world with one foot in reality and the other in fantasy. The PADI Mermaid Program is designed to be a rewarding and fun experience, suited to anyone with an interest in mermaid diving and basic swimming abilities. Although this experience shares techniques and equipment used in scuba and freediving, mermaid diving (or 'mermaiding') is its own form of diving and can be learned by non-divers and divers alike.
Emergency First Response® (EFR®) CPR and first aid training teaches you how to help someone in need in the water or out of the water. An accident can happen anytime, anywhere. By taking part in an EFR course, you'll have the skills and the confidence to step forward and provide care.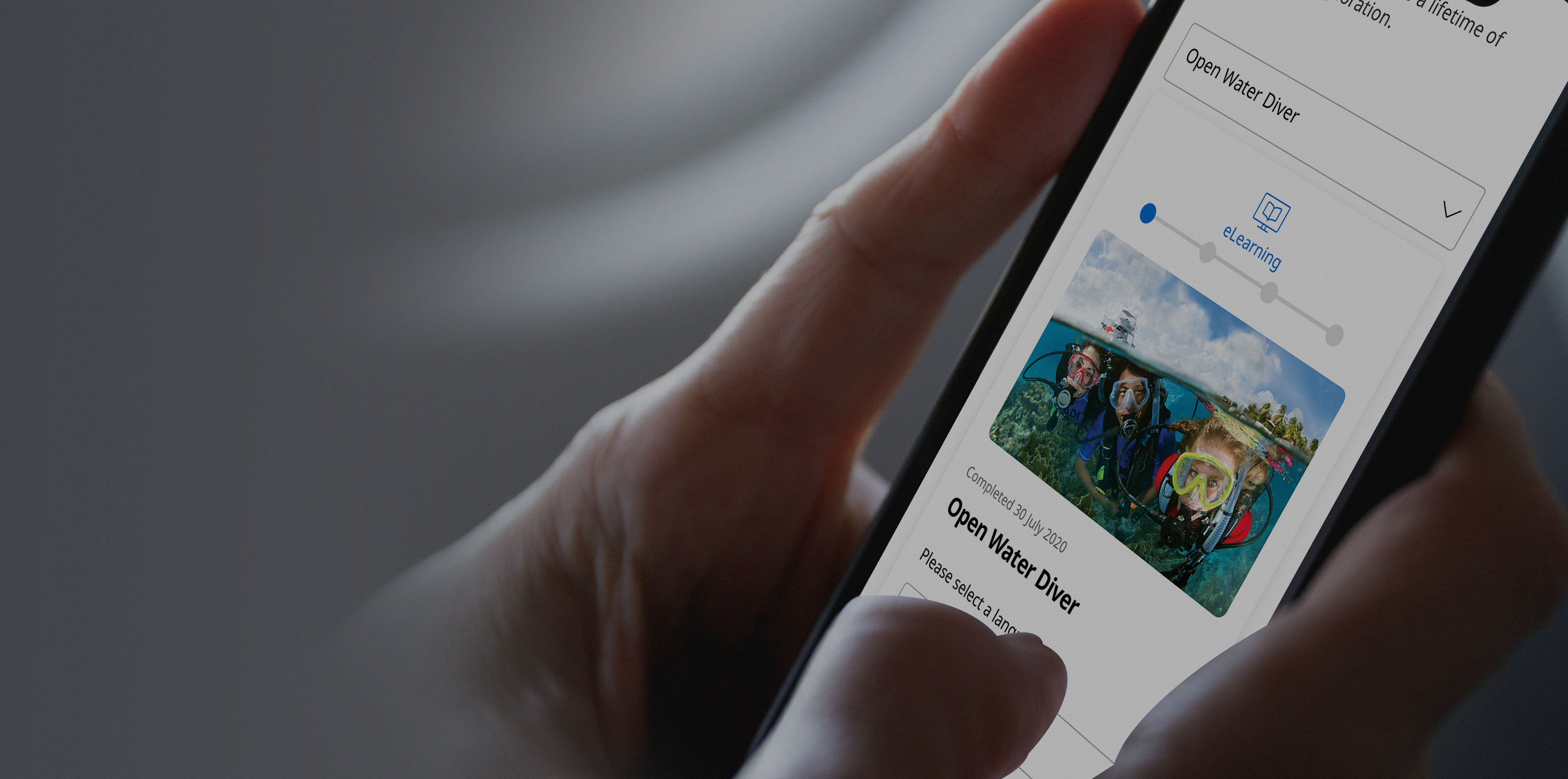 The PADI eLearning® Difference
Whether you want to learn to scuba dive or you're a certified scuba diver looking to continue your education, PADI's digital scuba programs are the way to go. Work at your own pace, online or offline, using your computer or mobile device. Schedule in-water training when you're ready.
Seek Adventure. Save the Ocean.℠
PADI's mission is to create a billion torchbearers that explore and protect our ocean. A community that cares deeply about healing the planet above and below the surface, PADI Torchbearers inspire others to bring about meaningful change by turning passion into purpose for the ocean.
Visit Our Scuba Diving Blog
Read inspiring stories from PADI Divers, scuba diving tips and more.