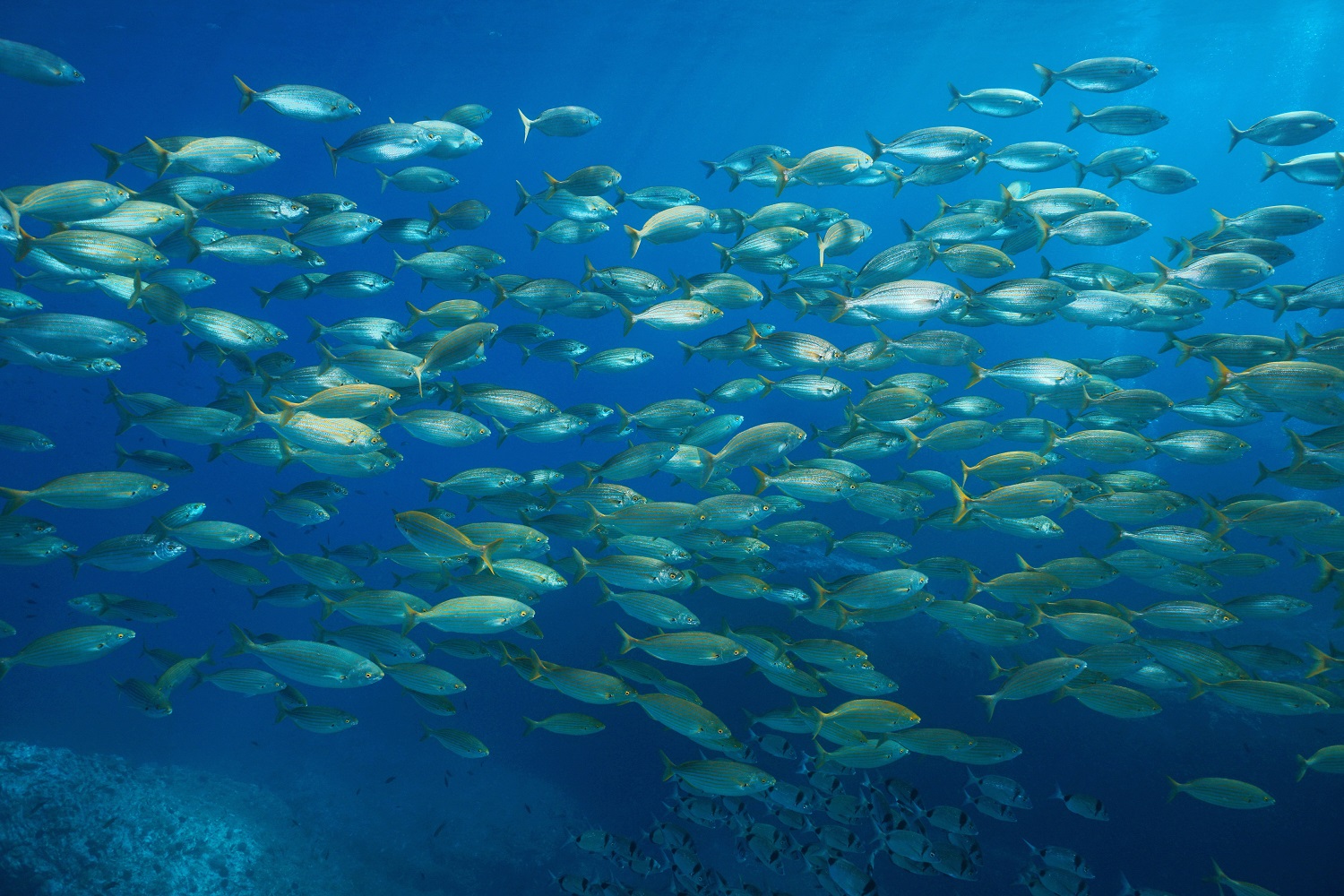 Together with our partner Blancpain, we aim to increase the number of protected areas globally.
The Threat and Our Role
Our oceans are threatened by pollution, overfishing, and climate change.  Even though the ocean covers approximately 70 percent of our planet, less than eight percent is protected.  A well-connected system of highly protected areas will provide sanctuary for disappearing marine species, provide livelihoods for millions of inhabitants of coastal communities and increase the ocean's resilience against climate change.
 
Our Strategy for Ocean Change
Protect at least 30% of the ocean by 2030
Blancpain and PADI Partner for the Ocean
PADI and Swiss watchmaker Blancpain aim to fundamentally increase the number of marine protected areas (MPAs) around the globe over the coming decade. At the heart of our partnership is the flagship citizen science program, Adopt the Blue™ in which 6,600 registered PADI dive centers and resorts will be activated to develop the largest network of marine protected areas on the planet, enabling millions of PADI recreational divers to proactively engage in marine conservation at every opportunity. 
Blancpain Community Grant
A keystone of our partnership is the formation of the Blancpain/PADI Community Grant, which funds critical conservation efforts in local communities. These grants will drive both ocean preservation as well as indigenous community support, serving as a force for good for both humanity and ocean.
PADI is proud to have Blancpain as the official partner of PADI's Blueprint for Ocean Action and the founding partner of the MPA Program.