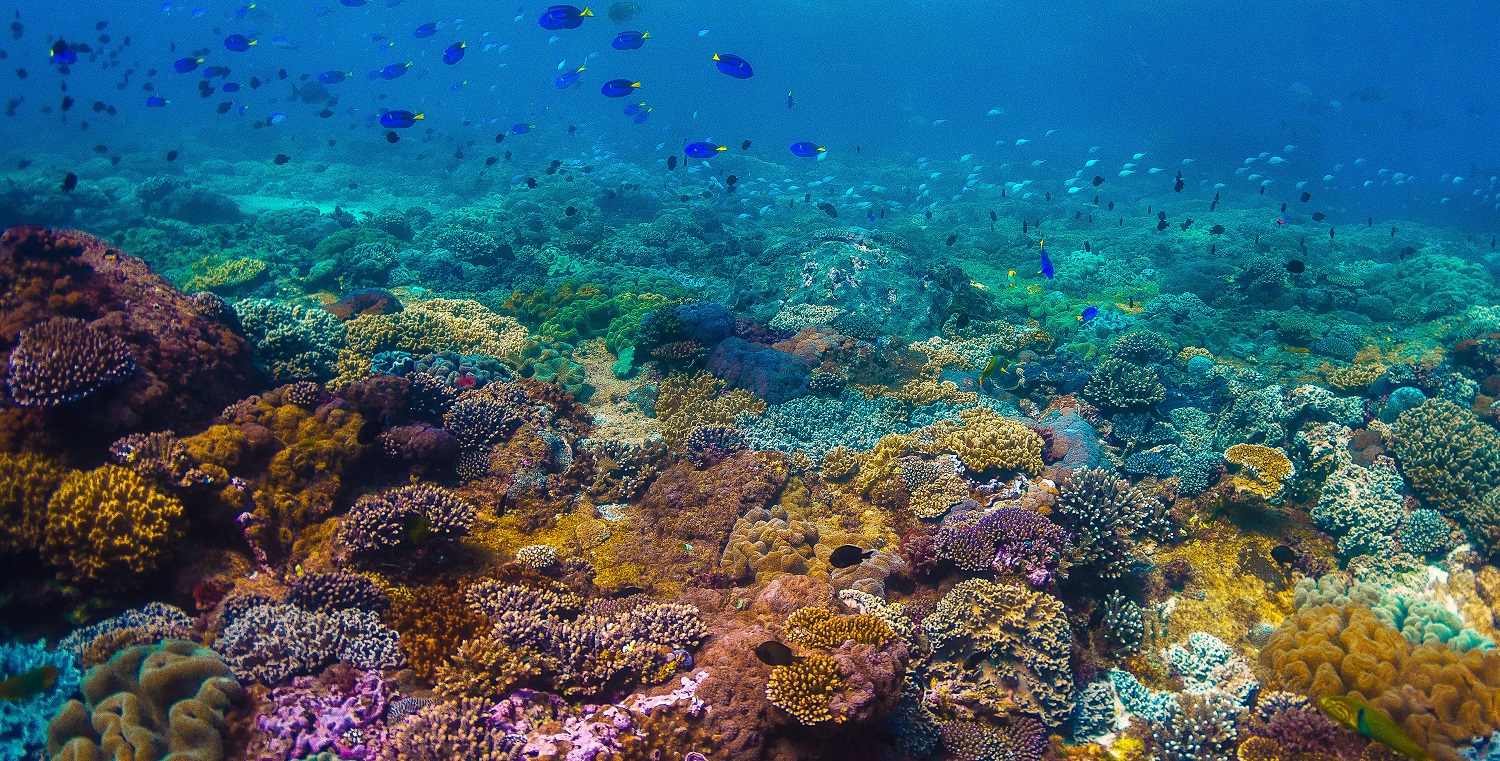 Global Director
With 15 years experience in conservation, Danna has a strong background in advancing market and policy solutions at the local, national and global level. On ocean issues, she has advocated across sectors to fight marine debris, climate change, habitat destruction and overfishing.  Danna holds a Master's Degree in International Relations and a Bachelor's Degree in Communications. 

As Global Director, Danna leads the PADI AWARE Foundation's global team across three charities - developing the overarching conservation strategy, overseeing global operations and advancing key conservation programs. 
Policy & Campaigns Associate Director
An Advanced Open Water and certified commercial diver, Ian's career in marine conservation has spanned 20 years and included working in the public, private and non-profit sectors.  Ian holds a Bachelor's degree in Marine Biology as well as a Master's degree in Environmental Science. Ian spent five years living in the South Pacific leading global shark and ray conservation efforts in the Pacific Ocean as well as working as a technical specialist to the Fijian government as part of their delegations to CITES and CMS.
As Associate Director of Policy and Campaigns, Ian leads AWARE's development and implementation of conservation projects and initiatives with a view to influencing policy at the local, national and global levels.
Manager, Accounting
Rey Monzon, bringing 30 years of accounting expertise, is a vital accountant for the PADI AWARE Foundation. Beyond managing finances and donor revenue, his passion for marine conservation shines through. Rey's enthusiastic participation in the AWARE team, driven by a deep-seated passion for our mission, enriches our community. His light-hearted spirit and collaborative approach make him an integral part of our team.
Manager, Community & Campaigns
The ocean and its amazing inhabitants have always been a part of Jack Fishman's life. From learning to snorkel and identifying fish at the age of six, to a continuing diving career of more than 25 years. Now a PADI Course Director, Jack grew his love for the underwater realm after watching the reefs change over many years. Jack's work experience as a dive instructor fueled his passion for marine conservation. Working as the Marine Conservation Director at Rainbow Reef Dive Center in Florida, he was able to inspire local communities to work together for a clean ocean, and teach dive programs that helped divers become active citizen scientists. As PADI AWARE Foundation's Community & Campaigns Manager, Jack now works with dive leaders on the ground to help them implement conservation programs, and helps lead critical campaigns to support the mission for conservation in local communities. 
Manager, Programs & Operations Americas
Juanita has always loved the water and the ocean but she truly discovered her passion for ocean conservation and scuba diving when she joined the Professional Association of Diving Instructors (PADI) where she used to work as a Senior PADI Customer Service Representative (Americas). Since joining PADI AWARE in early 2020, Juanita has brought extensive customer service experience from the recreational diver, professional instructor and dive retail and resorts' world. She's determined to use her experience and passion to help PADI AWARE and our global community of ocean adventurers connect their passion for ocean adventures with the purpose of marine conservation. Juanita helps lead the global PADI AWARE Foundation Operations team to manage the day to day needs of the organization in the Americas.
Operations Coordinator, Asia Pacific
Ian is a PADI Master Scuba Diver, adventurer and a huge ocean lover, he likes to be near it, on it or under it via diving, snorkeling, surfing, and outrigger canoeing - he finds it soothing to his soul.  Keenly aware of the need to help educate people on ocean conservation and how we can all do better, Ian joined Project AWARE in early 2020 to bring his extensive experience and knowledge gained through working in different corporate roles.  Ian is committed to putting his background in Relationship and Account Management, Customer Service, Events and Business Development to good use in his role as Operations Coordinator for PADI AWARE Foundation in the Asia Pacific Region.
Program & Operations Coordinator, EMEA
Emily is a PADI Divemaster, free-diver, and surfer with an MSC in Applied Marine Science. From a young age, she's always been a water baby drawn to the sea, extremely passionate about ocean conservation, and determined to protect what she loves. Emily has experience working with grantees, experimental design, data analysis, and project management and spent some time working in Madagascar dedicating her time to coral restoration, aquaculture, and coral reef surveying. Emily works with the Foundation to implement new projects in the EMEA region, manage grantees and special contracts, assist with fundraising as well as act as the local liaison for PADI and the dive community.
Program & Operations Coordinator, Americas
From a very young age Brandon has loved being in and around the water, swimming and playing water polo as a youth.  After receiving his BA in Anthropology from UC Santa Barbara, he taught English in Thailand where he first learned to scuba dive.  Now an Instructor, Brandon started working at PADI in 2015 (most recently as a Tech Support Admin) before joining the PADI AWARE team as a Programs and Operations Coordinator in 2023 and is excited to use his passion for all things aquatic to support the Foundations Blueprint for Ocean Action.
Program & Operations Coordinator, Asia Pacific
Bodie has always been a water baby - swimming, surfing and freediving – the ocean is truly her second home. After an extensive career working in various marketing events and partnerships roles in the sport and travel industries, Bodie is eager to combine her skills and passion for the ocean and live every day with purpose. Bodie brings the knowledge of successful marketing campaigns and product launches to help create the meaningful change we want to see in the waters we love. As the Programs & Operations Coordinator for PADI AWARE in Asia Pacific, Bodie passionately brings her skills together to engage local communities and grow support of our Blueprint for Ocean Action.
Want to get in touch with us?
Contact us using the button below, and a member of our team will be in touch shortly.
United States Office:
30151 Tomas, Suite 200
Rancho Santa Margarita, CA 92688
+1 949-858-7657
United Kingdom Office:
The Pavilions
Bridgwater Road
Bristol BS13 8AE United Kingdom
+44 117-300-7313
Australia Office:
Level 4, 120 Old Pittwater Road 
Brookvale, NSW 2100, Australia 
Phone: +61 2 9454 2888
Fax: +61 2 9454 2999