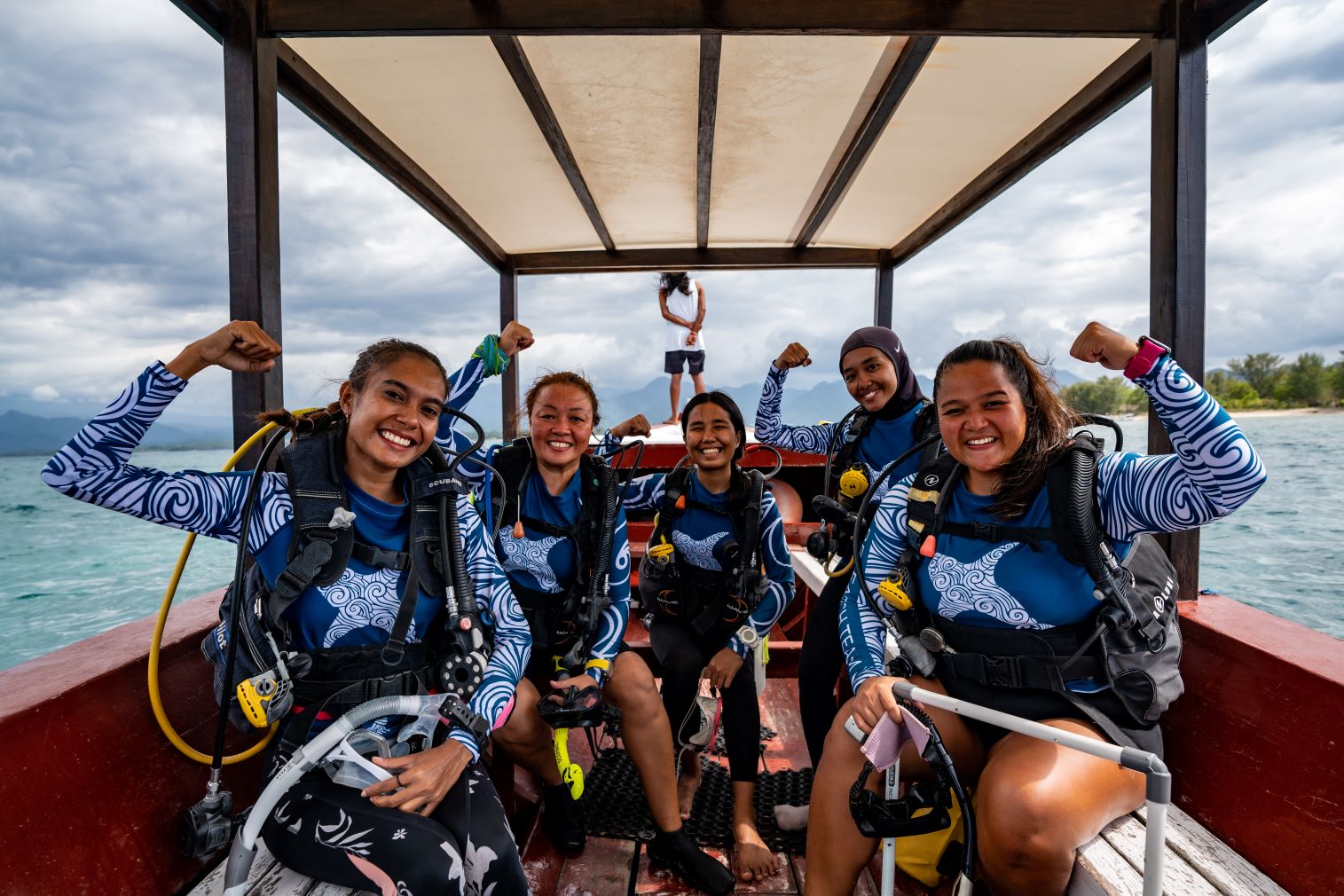 Providing coral conservation scholarships to Indonesian women to kickstart careers in marine conservation.
The project works in a win-win collaboration by empowering the women of the Gili Islands community in Indonesia, to care for the coral reefs well into their future careers. The explicit environmental goal is to protect and restore three different dive sites around the Gili Islands. Participants in the Coral Catch project will help ensure that the 18 most popular dive sites in the Gili Matra Marine Park are part of the PADI AWARE Adpot The Blue Program as well as place a minimum of 400 hex domes for coral restoration onto the reef each year. 
Gili Shark Conservation, on the Gili Islands in Indonesia, is creating generational change for Indonesia's coral reefs and its women.
Funding from the PADI AWARE Foundation's Community Grants will allow Gili Shark Conservation to achieve its ambitious and important goal: empowering 100 Indonesian women to pursue careers in marine conservation by providing them with a coral restoration scholarship through its Coral Catch project.
"Our ultimate goal is to create a community of women that are united in advocating for healthy oceans and that are working together to restore the reefs in Indonesia," said founder and director Rose Huizenga. 
Why? Simple. "The ocean is the place that I call home," Huizenga said, "a place that inspires me every day to be the best version of myself; a place that I love to share with others, and with all who live there; [a place] to explore and learn and grow."
Because of this deep-seated belief in the importance and power of water, Huizenga proposed the Coral Catch project.
Huizenga said, "To give someone the opportunity to realize their dream is the most fantastic feeling in the world. It takes courage, passion, and dedication to follow your dreams and get off the beaten track to become a Coral Catch Superwoman." The founder will feel like the program is a success when she has offered 20 Indonesian women a year-long coral conservation scholarship to kickstart their careers in conservation. She added, "We are praising them on a daily basis for being kick-ass role models, and we are sure they will inspire many others to protect the blue heart of our planet."