Enable balance between humanity and the ocean.
Who makes the greatest impact for ocean protection? You do!
When you become a fundraiser, you take the future of our ocean into your own hands. The opportunities to raise funds are vast. 
Here's a few fundraising ideas to get you started:
Make your birthday count for conservation and create a birthday fundraiser on Facebook.
Content creators on Twitch and YouTube are asking their audience to support our cause, through Tiltify, JustGiving or PayPal. 
Host virtual classes on Facebook Live, Zoom, HouseParty or even FaceTime for one-on-one sessions.
Host a Dive Against Debris Day and collect donations.
Test your endurance and rally a swim team, run or cycle to a special place and ask for sponsorship.
Your Impact
Your dedication and creativity to fundraise fuels grassroots action and policy change. When you join ocean heroes across the globe you play a vital role in critical conservation programs that:
Protect the most vulnerable species
Restore critical marine habitats
#TeamOcean Marathon Runners
Chicago Marathon registrations are now open. Please email [email protected] if you are interested in joining the team.
#Team Ocean Fundraisers
PADI AWARE Foundation is honored by the creativity and dedication of these highlighted fundraisers. They're ocean champions that have engaged their network to shine a light on the need for environmental conservation and bring in the funds to contribute to PADI AWARE Foundation's Conservation Blueprint for Ocean Action. Taking local action for global impact.
Running Back to Back Marathons
Liz Parkinson leads the PADI AWARE Foundation marathon teams as team captain and has been running both marathons which are only a month apart, back to back! She joined the AWARE New York City marathon team back in 2012 and has truly amazed us with her commitment and endurance.
 
Liz has been registered to run 7 times for the New York City Marathon and has run the Chicago city marathon five years in a row, raising awareness and over $20,000 for the ocean protection cause.
Her inspiring story doesn't end there. Liz actively recruits runners onto the teams, rallying her close friends and family to join her, helping to raise so much more!
"You don't have to live or work in the ocean to help save it. PADI AWARE Foundation's #TeamOcean helps us to engage with people, through marathon running and fundraising, who may not have had the opportunity before now to learn about how important ocean conservation, education and awareness are. There is no one way to help our ocean environment, and I am lucky to be part of such an inspirational group of people who enjoy the outdoors, have a competitive spirit and a passion to help. Even if it means having to take my fins off every now and again to go for a run!" – Liz Parkinson, PADI AWARE Foundation Fundraiser
Streaming Marine Conservation
Through live streams on Twitch and YouTube, community member Katie Sikel raised more than $2,775 over the past few years in support of the PADI AWARE Foundation. Katie has celebrated World Ocean Day with some extraordinarily creative fundraisers - from dancing in a shark costume, jelly bean tasting, getting a pie in the face to eating a spoonful of hot sauce! 
As a passionate ocean advocate, Katie speaks about marine conservation and raises funds through funny, quirky incentives on the internet. Her passion and creativity really shine in her live streaming events. As a global content creator, PADI AWARE Foundation's cause is a perfect fit for her audience. 
Find Katie's videos on her Twitch channel (mermaidmarine) and YouTube channel (KtMarine) to see all the amazing ways she supported ocean conservation.
Phishing Awareness Pays Off
Paycom Software, Inc., a leading provider of comprehensive, cloud-based human capital management software, presented a $33,430 check to PADI AWARE Foundation to help address key ocean threats, which include marine debris, climate change, marine habitat loss and vulnerable species protection.
 
During the month of July 2021, Paycom hosted a companywide phishing simulation to educate employees on fraudulent emails and to raise funds for PADI AWARE Foundation. In addition to employee contributions, Paycom donated $1 to PADI AWARE each time an employee correctly reported a phishing email.
 
"PADI AWARE Foundation is honored to benefit from Paycom's extraordinary generosity," said Lauren Wiskerson, Development Manager of PADI AWARE Foundation. "The foundation relies on individual donations to fuel our critical conservation work planned over the next decade that will create a more sustainable ocean future."
  
This donation comes as part of Paycom's ongoing giving campaign, in which employees have the opportunity to donate to a variety of local and national causes. Additional ways they give back include volunteer events and service initiatives that strengthen families and communities.
"Through their donation to PADI AWARE, our employees are helping support the conservation of ocean and marine life, which impacts us all," said AJ Griffin, Paycom's director of governmental and community affairs. "I'm proud of our partnership with this worldwide organization and the important preservation work they do, which often goes unseen."
Ocean Conservation Education
Sin City Scuba, Las Vegas, NV, USA is not only a 100% AWARE Partner – supporting ocean protection with every certification course they conduct but Sin City Scuba has personally contributed, raised and donated in excess of $11,000 through the various fundraising events over the years in support of the PADI AWARE Foundation while teaching ocean conservation.
Their thoughtful ingenuity has secured a local hotel conference room to host an AWARE education evening. The specialty certification courses taught include Dive Against Debris, Coral Reef Conservation and the AWARE specialty. 
Audience incentives included raffle prizes and refreshments. Funds were received for the classes taught in addition to "passing around the hat" to collect additional donations. The evenings were very successful and raised up to $2,000 in a night.
"The dry courses are great for the winter when people still want to be involved, but don't want to go to the lake, plus the whole family can participate" says Shellie Hernandez, Sin City Scuba.  
"Class integration with the AWARE programs ensure that we share the message with every single new diver that comes through our doors as it is a staple of our Open Water diver classes. The Dive Against Debris specialty is integrated into the Advanced Open Water class for the more seasoned divers we encounter. I also like to make everyone aware of the ability to select PADI AWARE Foundation as the recipient for passive donations through Amazon Smile on purchases", shares Curtis Snaper, Sin City Scuba.
sincityscuba.com
faceboom.com/sincityscuba
IG @sincityscuba
Crystal Divers Mauritius has always supported PADI AWARE Foundation but in 2021, their goal has been to create more PADI Torchbearers and to be more active in giving back to the ocean. 
Crystal Divers Mauritius feel that we are probably the last generation that can really turn the tide of change in favor of the ocean, because if nothing significant is done within the next 30 years, the health of the ocean will decline beyond salvation. By fundraising for PADI AWARE Foundation, they hope to strengthen the global effectiveness, efficiency and impact of the organization.

Throughout 2021, they have worked to raised awareness for the ocean conservation cause and raise funds by sponsoring the AWARE version of the PADI certification card for their dive students, hosting events such as quiz nights at the dive center, and in particular, taking part in the Run for Heroes 5K May. 5K May is an annual campaign designed to inspire participants to run, walk or cycle 5K, to raise money for the charity of their choice. In the spirit of standing up for the ocean, the team chose to hike 5K up Le Morne Brabant Mountain in the South of Mauritius, and donate funds raised to support PADI AWARE Foundation. With a minimum donation of 500 Rs per participant, the motivated group raised just under $250. 
 
In honor of Earth Day, DJs for life hosted the "Our Love Runs Deep" event streaming via Twitch. In a single weekend, 31 music artists from around the world played music for a global audience for over 65 hours. 
"DJs for Life represents all life forms and we understand the ocean needs our love. We loved spreading the word on how our oceans and the life it supports needs our help. Throughout the event, we received nothing but amazing remarks from the viewers about the AWARE mission!" 
-    Pam Wisniewski
A huge thanks to all the generous donors and the 31 artists who participated and inspired supporters to give $4,700 in donations for ocean conservation.
 
Whatever your passion, we're here to support you.
We can't wait to hear from you so if you need some guidance to get started with your fundraiser, contact us and we'll guide you every step, stroke or giant stride of the way!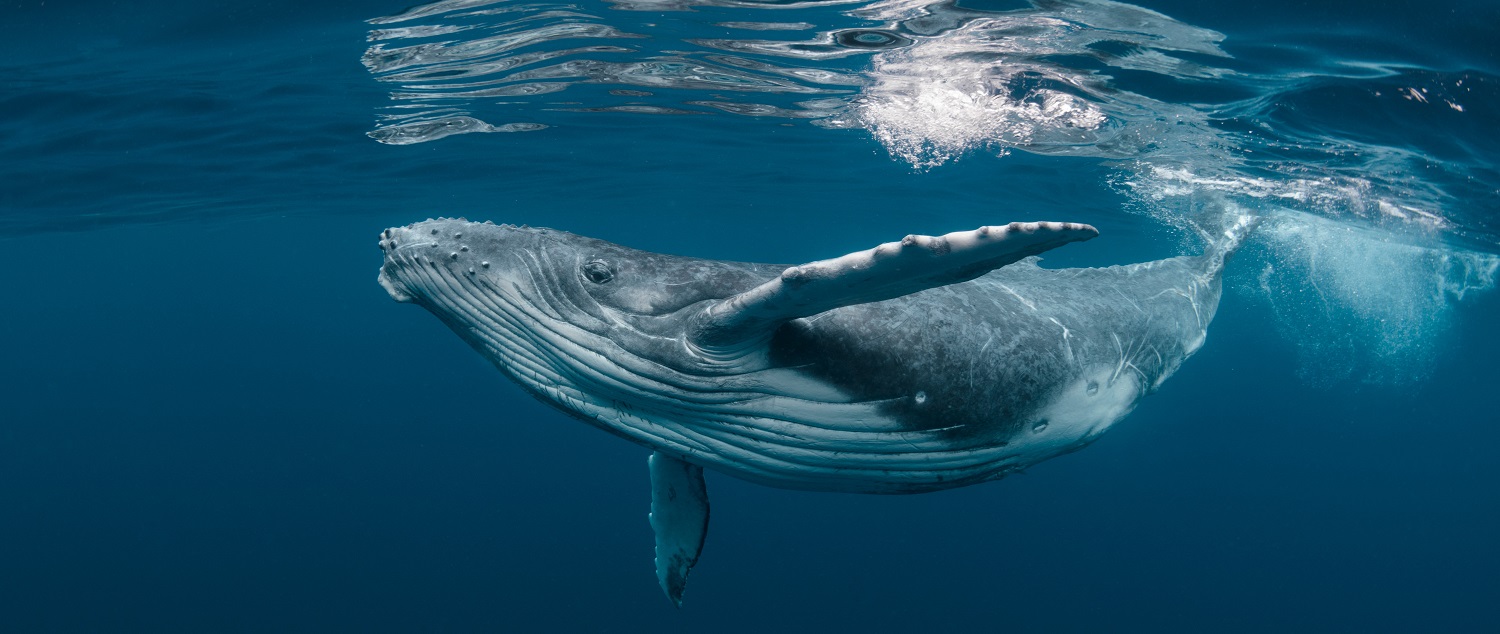 Donate to the AWARE Foundation
All our work is made possible by generous donors like you. 
The health and safety of ocean conservation supporters is important and we encourage you to rise up and take action safely and responsibly according to your circumstances. Please ensure you comply with all applicable local, state, provincial, and federal civil and criminal laws.