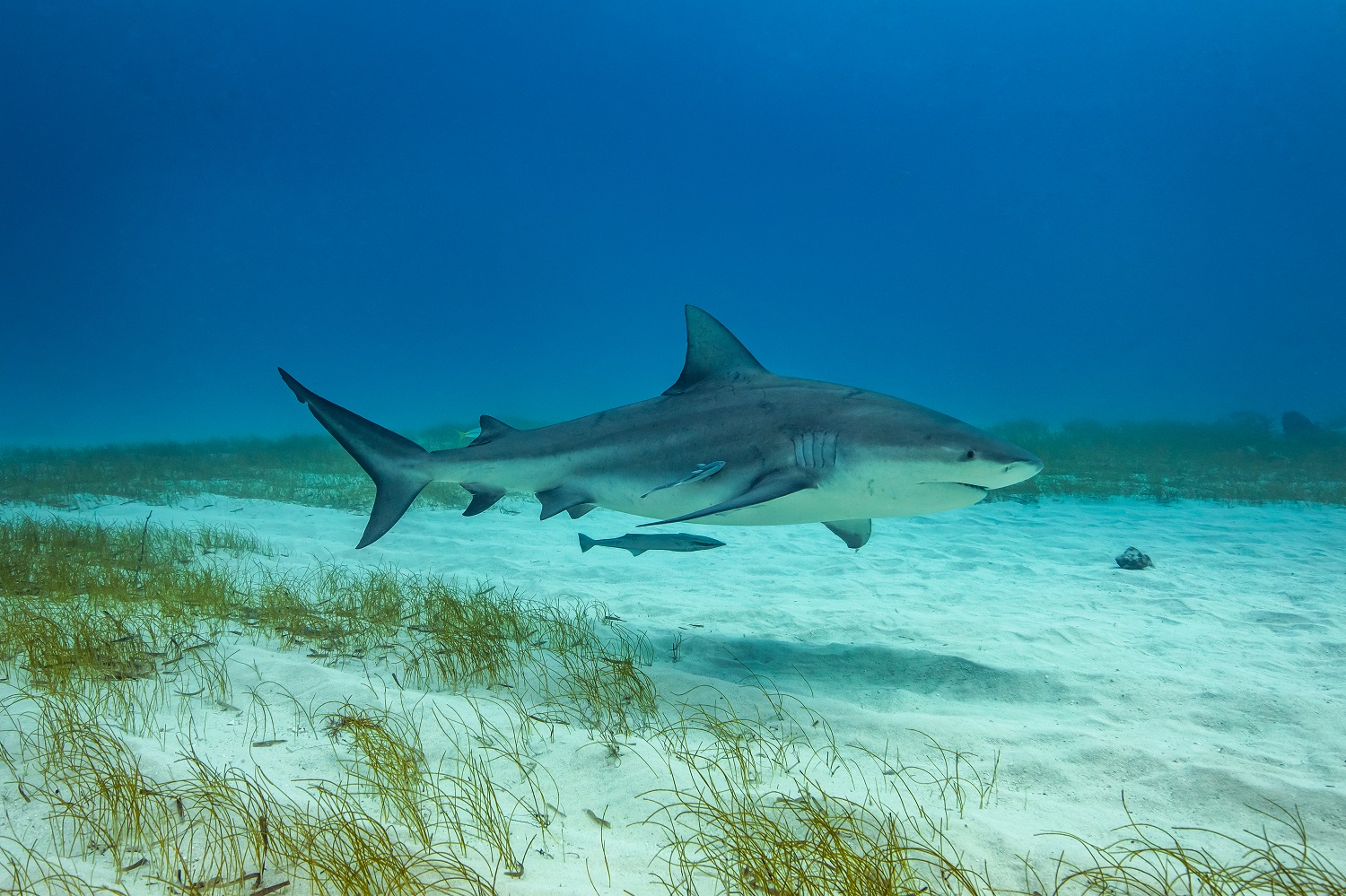 Help End Unsustainable Trade for Dozens of Shark Species
Sharks Need Your Help!
Over a third of all species of sharks and rays are facing extinction in our lifetimes. The biggest threat to sharks is overfishing. Sharks play a critical role in marine ecosystems, so as populations rapidly decline around the world so too does the health of the ocean.
But we have a chance to create change. CITES is a United Nations agreement that is binding in 184 countries, and limits the international trade of identified animals at risk, like sharks.
This November, we have the opportunity to advocate for CITES protection for over 50 new species of shark! But we can't do it without you. 
Ready to take action? Click the button below that applies to you!
Sharks and rays are threatened by the demand for fins, overfishing, fisheries bycatch, habitat and prey loss, and human disturbance. 
Sharks play a vital role in maintaining ocean ecosystems, feeding on a variety of predators and preserving populations of animals that these predators prey on. When we remove sharks from the ocean, we throw the entire ocean food chain out of balance.
The effect of which can be catastrophic for many aquatic ecosystems and all of us who depend on them for our health, well-being and survival. 
The good news? PADI AWARE already have over 30 years of success in shark advocacy and change is possible.
Together with you - the amazing and passionate dive community - we have already helped to add 51 species of shark and ray to CITES, including the oceanic whitetip shark, smooth hammerhead shark and giant manta ray. 
Divers are a unique and critical voice for the ocean. No matter who or where you are (even whether you dive or not!), you have a valuable role to play and your voice matters. 
"This CITES meeting is turning out to be one of the most important for sharks ever. The proposals put forward include most of the species that make up the shark fin trade, and that attract tourists to dive sites the world over. CITES only comes round once every three years, so we must grab this opportunity before these sharks disappear from our favorite spots forever."
- Ian Campbell, PADI AWARE Foundation, Associate Director of Policy and Campaigns
Commonly Asked Questions
What do I need to do to help? 
Action #1: Sign-on to the letter today
Action #2: Join the social media campaign
What is CITES?
CITES stands for the Convention on International Trade of Endangered Species of Flora and Fauna. CITES is a United Nations agreement that is binding on 184 countries. CITES limits the international trade in endangered animal and plant products.

When does CITES occur?
Between the 14 - 25th this November.

How is PADI AWARE involved? 
We protect shark species by representing your voice at international arenas like CITES. As a global non-profit with 30 years in shark protection, we bring you a seat at the table and meet directly with decision-makers raising your concerns. 

How does CITES protect sharks? 
During the CITES meeting, all governments get to vote on whether to accept or reject proposals. If a proposal gets the support of two thirds of the governments present, then these species are placed on a CITES protected list, putting restrictions on international trade on fins, meat and any other shark product.
What sharks are up for protection? 
All 50+ of requiem sharks, hammerheads and guitar fish. These include many species encountered by divers such as grey reef sharks, Caribbean reef sharks, bonnet head sharks and lemon sharks, among many others.

Where is the information for the social media campaign? 
Step by Step guide here: Voice for Sharks | PADI

 
Ready to take action? Click the button below that applies to you!