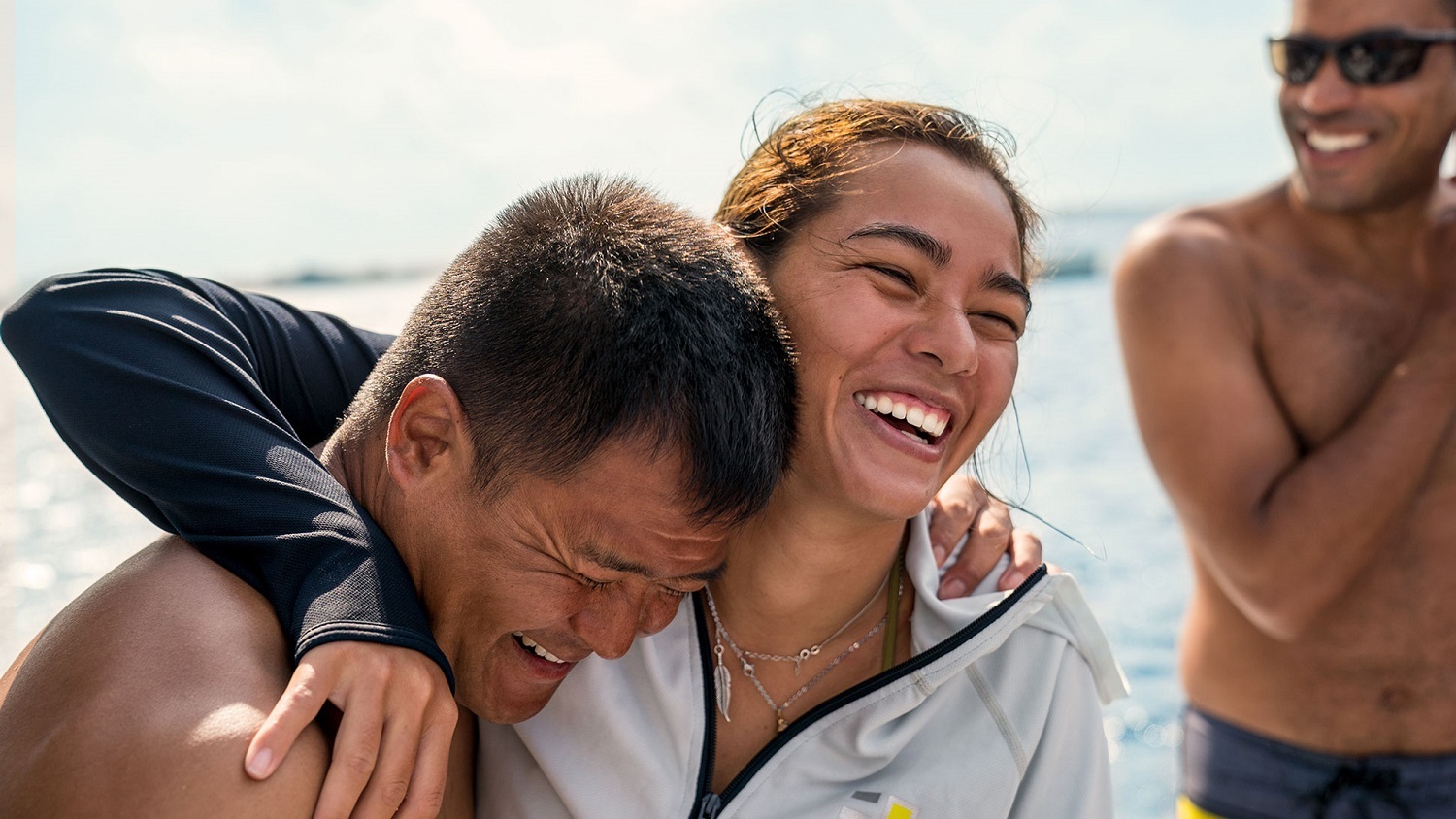 With influence comes the responsibility to protect. 
PADI Members are the heart of PADI's save the ocean mission. Collectively, you inspire millions of divers to seek adventure and protect the underwater world.
The PADI Blueprint for Ocean Action is designed to help achieve balance between humanity and ocean but it needs your influence and leadership to mobilize a global community of Torchbearers critical to creating a healthier planet, above and below the surface.  
As PADI Mission Hubs, your local sites are tangible conservation touchpoints for divers. Your example has the power to inspire hope and action in the diving community, enabling direct conservation action. It's our shared responsibility to rise to the challenge and collectively seek adventure, and save the ocean. 
Click on any of the Mission Hubs below to learn more about their story. 
Take the Survey
TOGETHER WE AIM TO PROTECT 30% OF THE WORLD OCEAN BY 2030
PADI and National Geographic Pristine Seas need the help from all PADI Dive Centers and Resorts in creating the first-ever global economic analysis of the diving industry.
Your participation will provide invaluable information that will become part of a study that can be used to influence and inspire local and national governments to create marine protected areas, protect endangered and vulnerable marine species, and accelerate coral reef recovery.
Lead The Torchbearer Community
Join the Torchbearer Community
Use your business email address to sign up to the network of ocean advocates. Stay up to date with all things save the ocean. 
Recruit PADI Torchbearers
Encourage every diver to join the network of ocean advocates at padi.com/onebillion. Grow our collective power to save the ocean.
Promote the Conservation Strategy
Create eco-conscious divers and citizen scientists who have the skills and knowledge needed to be champions for a healthy ocean. 
Maintain Environmental Standards
Adopt Green Fins Standards, display free posters and include environmental directions in your boat and dive briefings. 
Prioritize Buoyancy Skills
Conservation begins with preventing damage to the underwater world. Teach Peak Performance Buoyancy at every opportunity.
Join the PADI AWARE Partner Giving Program and advance the conservation strategy with every certification you issue. 
Tackle marine debris by regularly surveying your dive sites and reporting your data. Together we've removed over 1,893,022 pieces!
Inspire the Next Generation
Encourage mini Torchbearers to explore and protect the ocean by harnessing their enthusiasm, curiosity and creativity. 
The actions above are just a handful of the ways that you can advance the PADI AWARE 10 year Conservation Strategy, but the possibilities for leadership are as vast as the ocean. Brainstorm as a team and plan events that support conservation in your local area. Together, our actions will lead to global conservation impact. 
So far, PADI Members have hosted documentary nights, fundraising competitions, blue carbon & coral restoration projects, social events, conservation-themed dive trips, internships, distinctive specialty courses and educational workshops and talks. What will you do? 
List your Dive Center or Resort on the Conservation Activities Locator; a global search engine for recreational divers to find and book your conservation activities, events and courses from anywhere in the world.
For feedback on your conservation ideas and how to market yourself as a Mission Hub, get in touch with the AWARE Team at [email protected].
To have your conservation events, activities and courses added to the Conservation Activities Locator on your behalf by PADI Content Specialists, complete this form.
Marketing toolkit available in the following languages: English, Spanish, French, Portuguese, Korean, Thai, Indonesian, Traditional Chinese, Simplified Chinese, Polish, Russian, Italian, German, Dutch, Arabic, Malay.
Share Your Story
The PADI AWARE community choose to be ocean optimists. Together, our actions - big or small - can and do inspire and empower others all over the globe to join our mission to save the ocean. 
Tag @padi and @padiaware on your social media stories and posts and use the following hashtag to tell us your conservation stories and be featured in our social media posts and celebratory photo albums!
#SaveTheOcean #AWAREImpact #DiveAgainstDebris #PADIAWARE #LocalActionGlobalImpact  #EveryDiveaSurveyDive