About Mikomoto Hammers
Mikomoto Hammers is a dive shop located in Minami-Izu Town at the southernmost tip of the Izu Peninsula in Shizuoka Prefecture, Japan.
The dive shop was established in 2001 to come true the safety diving in Mikomoto island by a team of professional dive guides with experience in the world's oceans and a local boat service in Minami-Izu.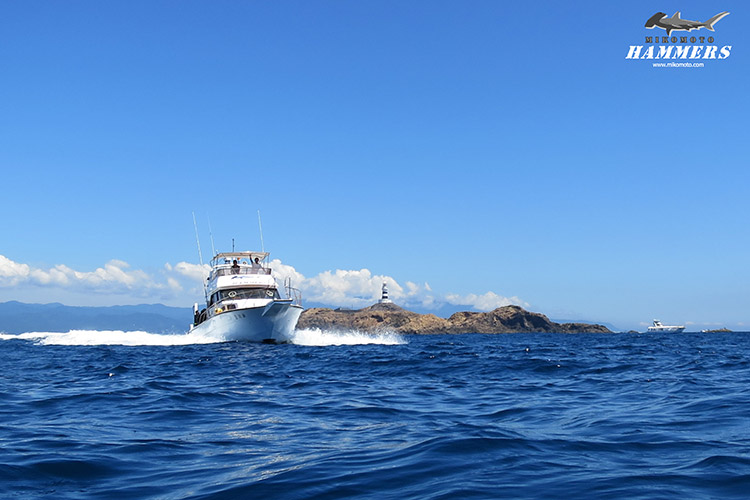 The most attractive point of Mikomoto island is the abundance of fish and a wide variety of marine life.
The Kuroshio Current, the world's largest ocean current, brings warm, clear tides that create a rich sea of life that is the pride of Mikomoto island.
On the other hand, Mikomoto Island has long been known as a difficult place to sail because of the many reefs under the water and the violent and complicated currents.
Anticipating complex and fast tides, selecting a safe entry point and underwater course, determine the exit point where the boat can safely approach divers, and to guide guests safely and enjoyably are not an easy task.
That task are made possible by the combination of professional guides who have experience in the world's famous dive sites and a local boat service that knows the sea of Mikomoto very well.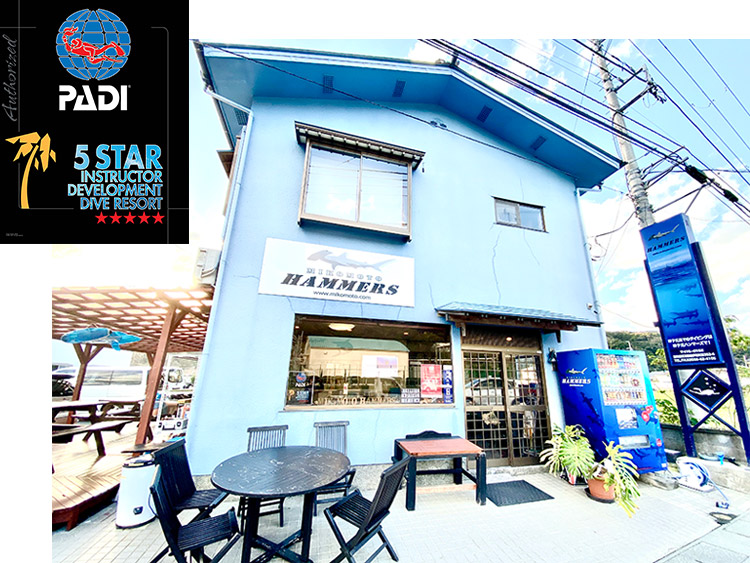 And we have a clubhouse where diving services and accommodations are integrated and thoughtfully designed for divers' comfort.

In 2019, We ware registered as a PADI 5 Star ID Center, a sign of a dive store that can provide quality training and service.
Mikomoto Hammers offers a safe and comfortable diving life to divers who pursue their dreams and excitement with our experienced staff and comfortable facilities.
For diving in Mikomoto Island, leave it to Mikomoto Hammers!