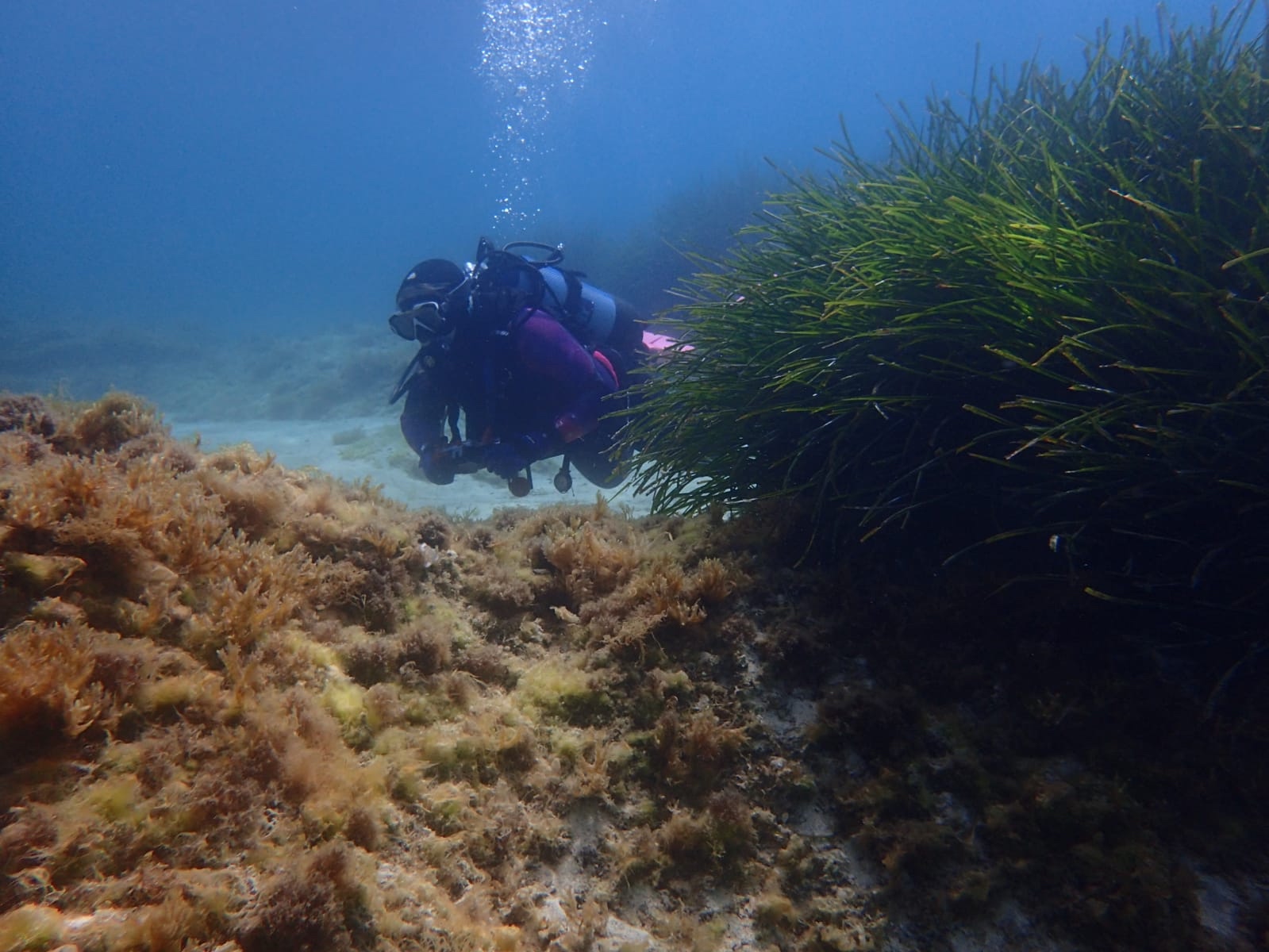 This grantee is committed to surveying Seahorses and other vulnerable species in their local habitats around Valletta, Malta.
Sometimes, important things come in small packages. Just ask The Seahorse Trust; they're working in Malta to protect native seahorse species.
"Our Maltese waters are famous for being clear, still and blue. Our first Marine Park on the island is thriving and this gives us great hopes for protecting seahorses and marine ecosystems into the future," said Project Malta's Kirsty-Jo Muddiman.
The Seahorse Trust's PADI AWARE Foundation Community Grant will allow for growth and expansion of their dream. Muddiman explained, "The PADI grant we have received has meant that we have been able to train key volunteers on seahorse survey techniques and obtain a local government permit in Valletta, Central Region, Malta." 
With funding, the Seahorse Trust surveyed several sites in the waters of Malta, Gozo and Comino for the two protected species of seahorse found there – the spiny seahorse and the short-snouted seahorse.
Funding will also create more public engagement with seahorses. "We have also been able to encourage locals and visitors to report their seahorse sightings in a more user-friendly way, improving the accuracy of the data collected," explained Muddiman. "Increasing the amount and accuracy of data we hold will improve the knowledge we have so we can start to take some conservation steps." 
The biggest win for The Seahorse Trust has been educating divers on how to responsibly encounter seahorses and what local laws are. They are "sharing our philosophy that the seahorses are a privilege and with privilege comes responsibility," Muddiman said. Ultimately, they'd like every water user in Malta to know how to responsibly encounter a seahorse and how to report the sighting as well as take the time to report it. 
In the long term, they have their sights set on protected marine sites where seahorse populations can recover and thrive.
"We believe that the public has the greatest power to protect this species. They can also be the greatest obstacle, so inclusion, transparency and respectful education are key here," Muddiman said.