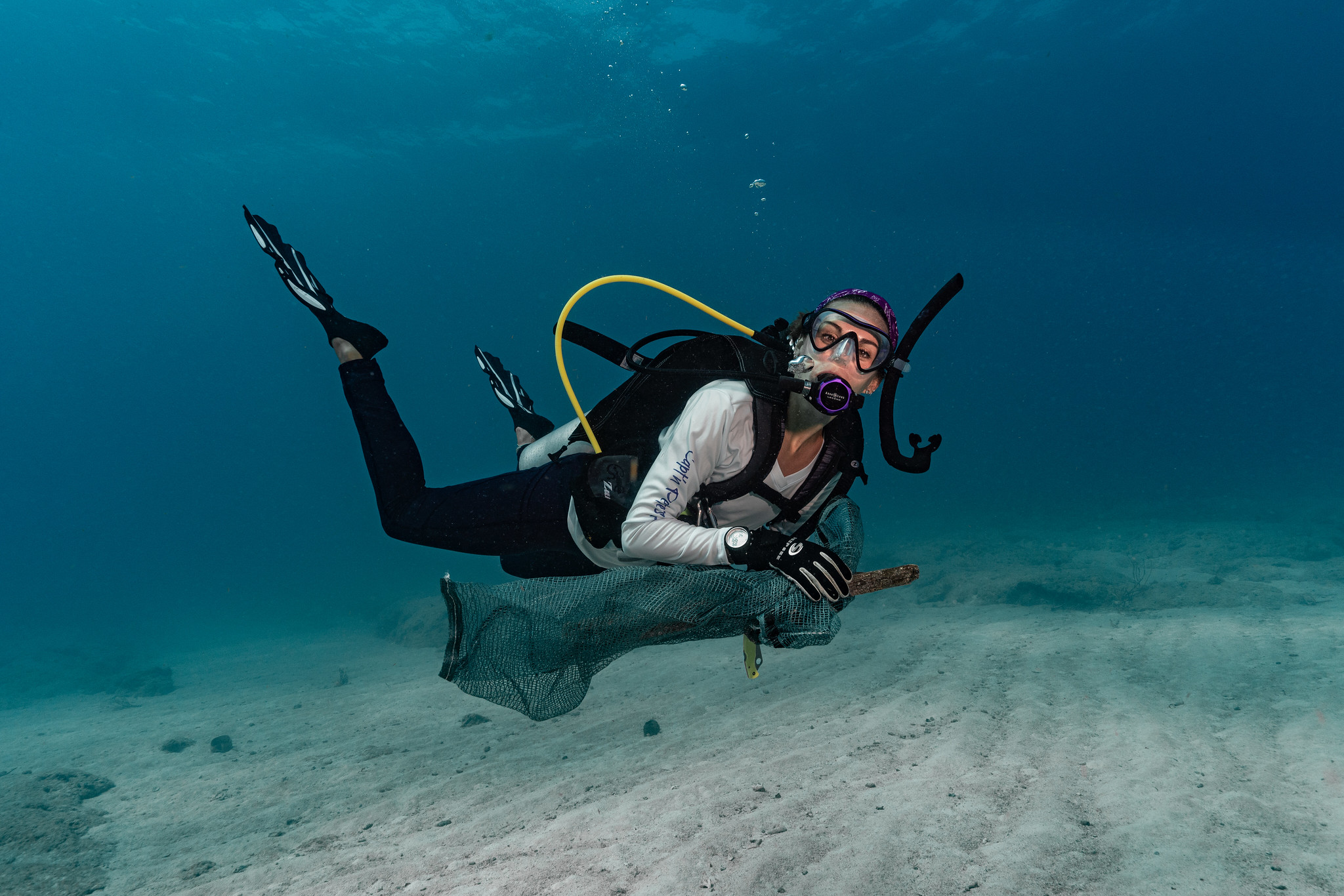 PADI AWARE Foundation™ Mission Hub Community Grant Program
PADI AWARE Foundation™ is committed to the development of community-led efforts to sustainably manage the world's marine ecosystems.
Overview
The PADI AWARE Foundation's™ Mission Hub Community Grant Program is a cornerstone initiative to accelerate participation, education, and advocacy for ocean protection. The program will provide direct financial resources to PADI Mission Hubs and community-based non-profits to address key ocean threats like climate change, marine debris, marine habitat loss, and marine species protection. For the 2022 grant cycles, the Foundation is dedicating 24% of its public funds with a goal to fund $1 million by 2024.
Grants will be awarded to ocean protection initiatives and projects that directly advance the PADI Blueprint for Ocean Action, in direct support of the United Nations Decade of Science for Sustainable Development. All projects must fall under one of these five program areas.
Marine Debris

Vulnerable Species Protection

Coral Reefs

Climate Change

Marine Protected Areas
Application: Funding is limited to PADI Dive Centers and non-profit organizations. All non-profit organizations must have an operating budget of less than 1 million USD.
Available Funding: PADI AWARE Foundation is interested in funding projects up to $10,000 USD.
Please carefully review the Funding Criteria for application information, eligibility and due dates. Once the Application Window has opened you may complete the Eligibility Quiz.
Thank You To Our Sponsors
Medik8's mission is to help its customers achieve Beautiful Skin For Life, while maintaining a Beautiful Planet Forever. Medik8 is deeply committed to sustainability and recently launched its updated sustainability strategy with the ultimate goal of reducing the footprint of its products, so customers never have to choose between results, experience, and impact on the planet.

Medik8's 4 core sustainability pillars:
CLIMATE ACTION
Reduce carbon emissions across the value chain, in line with the latest science.
WASTE REDUCTION
Reduce the material impact of packaging, manufacturing and operations.
ETHICAL BUSINESS 
To always do right by the planet as well as their colleagues, suppliers and customers.
SOCIAL INVESTMENT
Make direct social investments to further the positive impact on the above pillars.
Donate to PADI AWARE Foundation
Help us fund more local communities.
Become a PADI Torchbearer
Take action for the ocean, above and below the surface. Every spark counts.