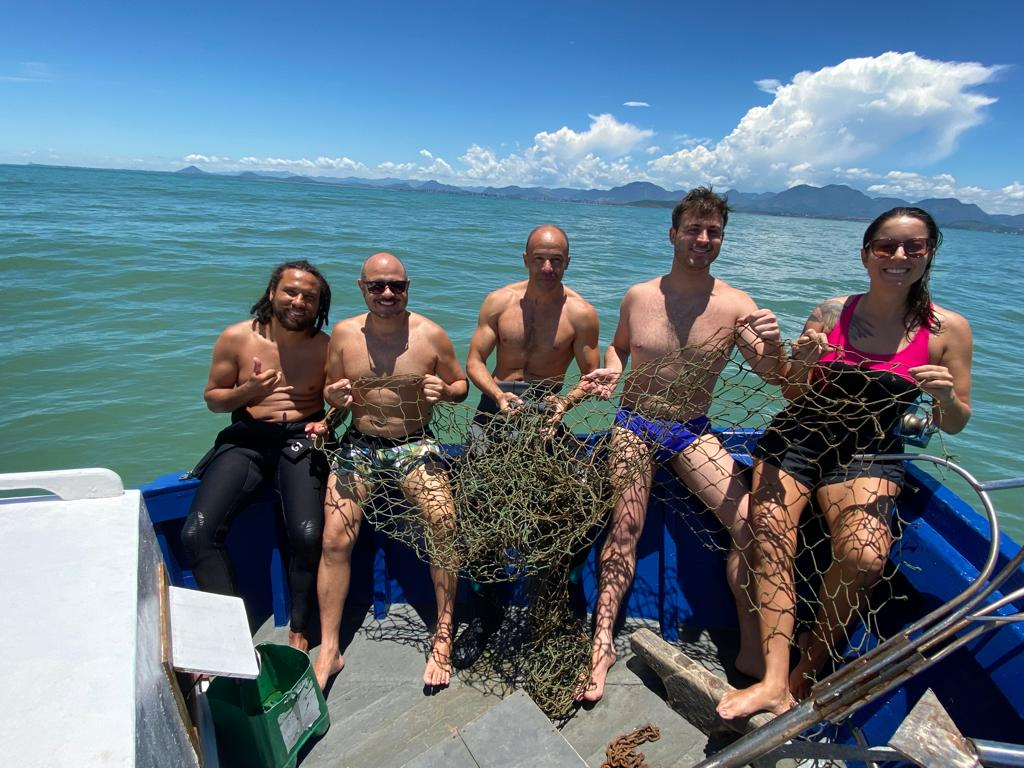 Survey fish and assess the seabed in Setiba Marine Protection Area to advise the local government in Brazil.

Acqua Sub will be carrying out surveys of reef fish species in the Setiba MPA, in Guarapari, Brazil. This is to assess the local ecosystem in terms of the threats, and challenges faced, as well as share successes back to the local government. 
If Ivan Costa Santos has his way, he will protect marine life and the environment in and around Setiba Marine Protection Area in Brazil. His dive shop, Acqua Sub, will use their PADI AWARE Foundation Community Grant, to get closer to that. 
"I believe that this grant will be a start to future actions together with the local community, encouraging participation as citizen scientists," said Santos. "I will consider this a success if I manage to sensitize the local government to increase the environmental enforcement and expand the Setiba MPA from Três Ilhas to Ilha Escalvada and Ilha Rasas."
MPAs are powerful and effective methods for protecting ocean life. They are clearly-defined geographic spaces managed for long-term conservation. MPAs conserve biodiversity, enhance resilience, bolster fisheries and serve as an "insurance policy" against other fisheries management policies. They're critical to protecting and restoring endangered species and degraded ecosystems. That said, they are only as effective if there are enough protections afforded to marine life, extractive activities prohibited, and enforcement procedures and personnel. 
"I know this goal is very ambitious for this project," Santos said. "However, I believe it is a beginning, the kick off."
The funding will be used to help the shop survey reef fish species in Setiba MPA and its surroundings to determine whether the marine protected area (MPA) is sufficient to conserve the reef fish in Guarapari, Brazil. They will also assess the seabed to determine the predominant type of cover and to record damages and potential threats. Data will be collected on 25 field expeditions through visual observation during scuba diving, freediving, and remote marine monitoring. 
The work will be done in partnership with IEMA, the environmental agency in the governing state of Espirito Santo. As part of the program, 2 spaces will be reserved for GoPRO students from the shop to join on the expeditions. 
Doing this work, Santos said, "I would feel very accomplished and with a legacy left for generations to come."