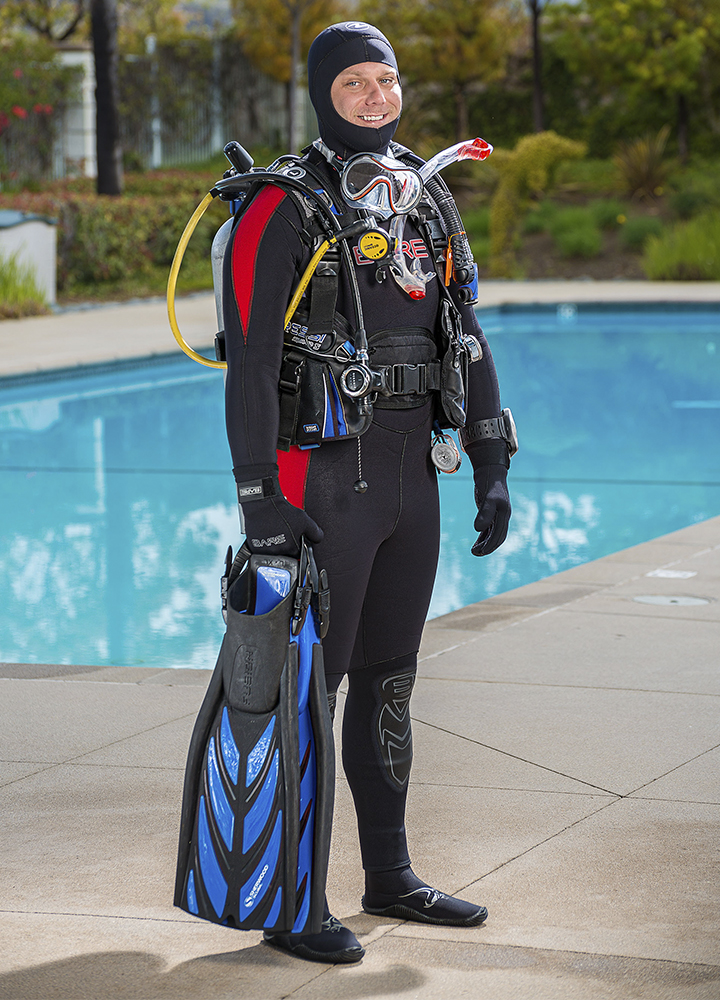 Scuba Gear for Cooler Water
When you're equipped for temperate climates you have maximum versatility because you can dive in the tropics and also in water that's a bit cooler. Use this scuba gear in water that is 15-24ºC/60-75ºF.
Learn more about scuba gear – how to choose equipment best suited for you.