Join PADI Club for Only $4.99/mo!
Enjoy 20% OFF select PADI eLearning® programs, FREE ReActivate® online refresher, subscription to Scuba Diving magazine + so much more when you join PADI Club™.
Already have an account? Sign in
You're logged in. Join now
Stay up to date on the world of diving and underwater adventure.
Enjoy 20% OFF select PADI eLearning programs, FREE ReActivate online refresher and more!
Your membership supports ocean conservation efforts around the globe through the PADI AWARE Foundation.
Join Our Live Celebrity Webinars!
Exclusive to PADI Club members, our Speaker Series brings you face to face with some of the most interesting people in the dive industry. You can ask them questions live in a video Q&A setting.
Join PADI Club and simply register for the next scheduled live event. Make sure to get your questions ready as this is a fun and informative discussion.
Scuba Diving Magazine Subscription
Improve your dive experience at every skill level. Scuba Diving® magazine provides you with breathtaking underwater photos, expert scuba tips, the latest gear reviews, in-depth dive travel information and much more.
Discover PADI Club's Official Publication
Enjoy 10 print issues per year (US only) + digital access!
Navigate through the noise with ScubaLab Reviews
20% OFF PADI eLearning® Courses
Begin your adventure toward being a more competent and confident diver with discounts on 17 PADI eLearning continuing education courses.
Core Courses Included:
Advanced Open Water Diver
Rescue Diver
Specialty Courses Included:
Enriched Air Diver
Deep Diver
And More!
Plus, you'll also get access to your PADI ReActivate® online experience as long as you're a PADI Club member, so you can refresh your skills any time from home!
FREE Online Scuba Refresher Course: PADI ReActivate®
Keep your knowledge and dive skills up to date with a quick scuba refresher before jumping back into the water. Dive into eLearning to complete your self-study material from home, and then head to your dive shop for inwater training!
Special note: Inwater training will be subject to separate billing at shop's discretion.
When you join PADI Club, 5% of your annual membership fee is donated to PADI AWARE Foundation™. Your donation goes towards programs that address key ocean threats such as marine debris and climate change as well as the AWARE Community Grant, created to provide much-needed financial resources to PADI Dive Centers for local ocean protection initiatives that will heal the ocean above and below the surface.
Terms & Conditions: This donation is calculated on memberships purchased from May 26, 2021 12am PST until further notice. The donation is calculated as a percentage of the total membership amount paid.
20% OFF PADI Gear™ Merchandise
Offer valid at padigear.com
(excludes Osprey Packs and Patagonia)
Club Member Credit for PADI Travel®
Take advantage of PADI Travel's scuba travel expert team when planning your trip to the world's best dive spots and use your Club Member credit to pay for your next dive trip with PADI Travel:
$50 credit on orders of $1,000 or more
$100 credit on orders of $2,000 or more
$150 credit on orders of $3,000 or more
FREE Course: Become a DAN® Prepared Diver
Most divers don't plan to run out of air or make an uncontrolled ascent, but there are common, preventable mistakes that can lead up to these emergencies. DAN's Prepared Diver course could save your life. This course is based on previous dive accidents and uses engaging video modules to help you learn more about the science of diving so you can make informed decisions and minimize your risk.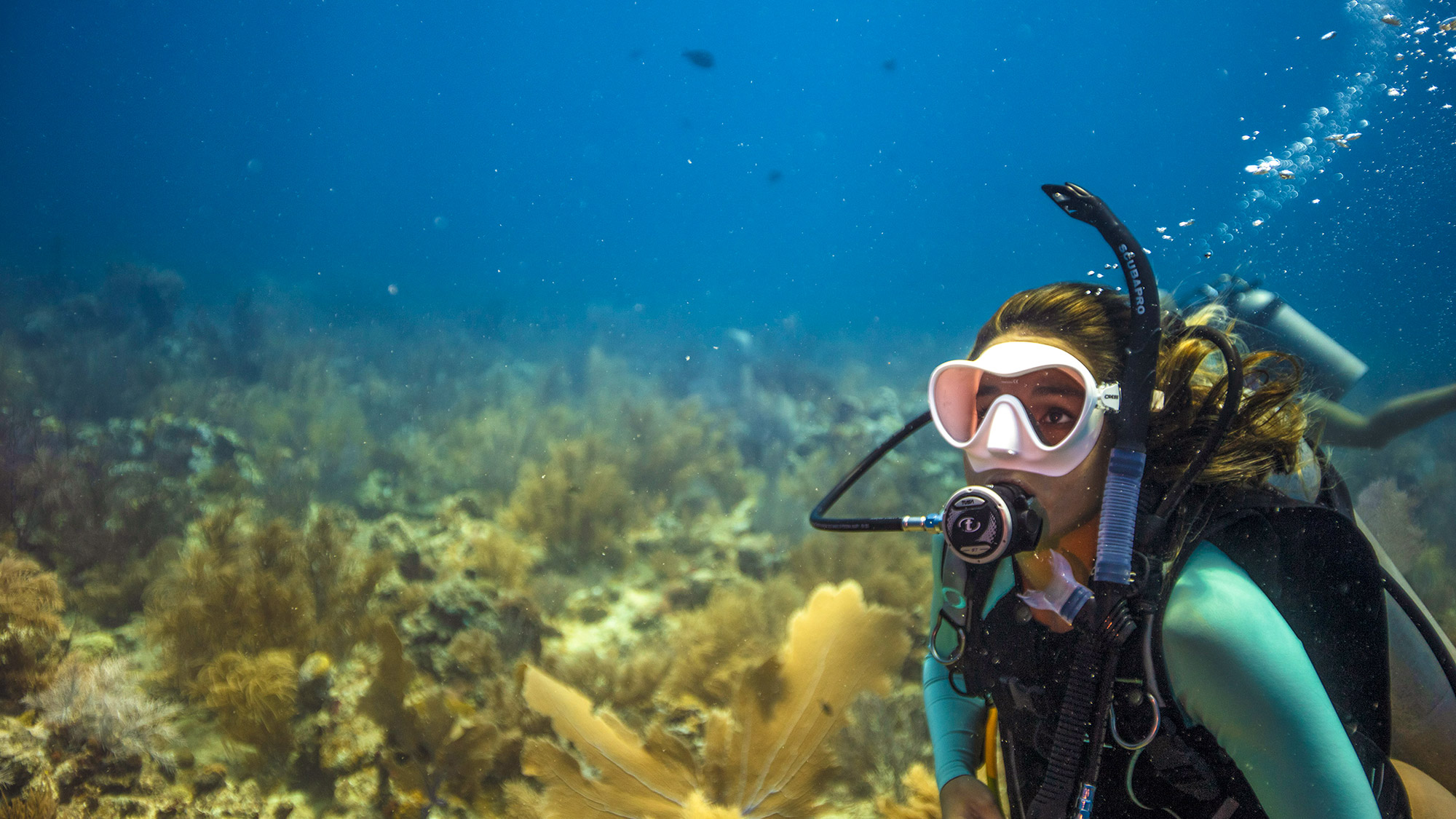 Enjoy 20% OFF Continuing Education eLearning & More
Become a PADI Club Member