PADI | GoPro Evolution Contest
Edit A Scene.
Tell A Story.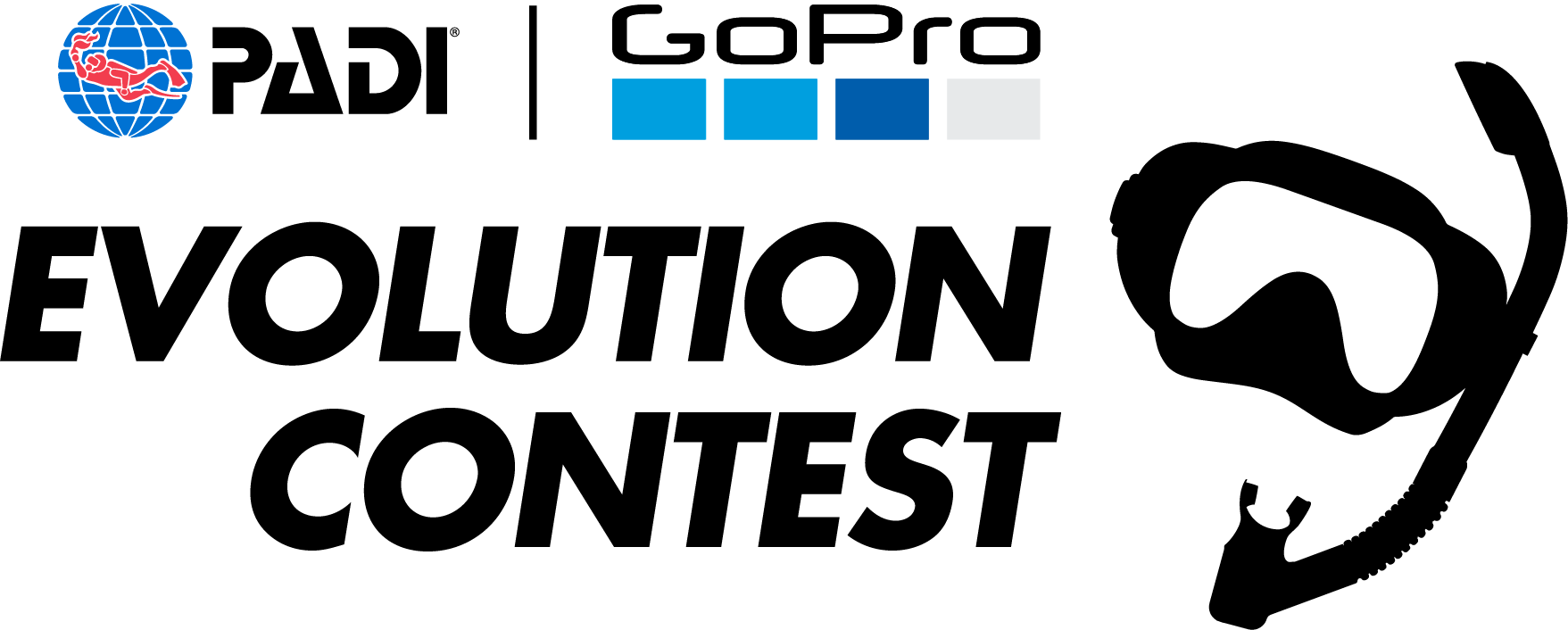 Win amazing prizes in the PADI | GoPro Evolution EDIT contest!
To capture great underwater videos, you need skill and a little luck. To take those clips and tell a story? That requires unique perspectives, talent and a dose of editing magic. In the PADI | GoPro Evolution EDIT contest, you tell a story using the underwater video clips provided – simply download the raw footage, cut a scene in your unique vision and you could win $2,000 US (1st place) or a GoPro package!

In the video above, GoPro ambassador and professional editor Andy Casagrande welcomes you to Part 2 of the PADI ® | GoPro Evolution Contest.
THIS IS HOW YOU DO IT
Step 1
Download the video clips and music from the GoPro Dropbox folder. Cut a scene using the footage and music provided. Note: You can use any editing software you like, but you may only use this footage; you can use any or all of the clips. If you choose to use other music, it must either be copyright-free or you must be the copyright owner.
Step 2
When you're finished editing your scene, click the UPLOAD MY VIDEO button below. This will take you to a GoPro landing page. Sign in using your Google or Facebook profiles, the account you created if you entered the CAPTURE portion of this contest, or create a new account for free. Drag your edited video onto the box, or select the file to upload. And that's it, you're done! Note: You can create and enter more than one video.
PADI | Go Pro Evolution EDIT Official Rules
Entering the PADI | GoPro EDIT contest is easy. Follow the steps listed above, remembering two important rules:
1. Use only the footage provided on the GoPro page
2. If you use your own music, you must either own the copyright or ensure that it is copyright-free.
You can read the full rules, regulations and submission guidelines here.
Please read these Official Rules carefully as they contain important information participants should know. These Official Rules are final, binding and winning a prize is contingent upon fulfilling all requirements. By entering this Contest, you accept these Official Rules. No purchase necessary. Void where prohibited. A purchase of any kind will not increase your chance of winning. All determinations made by GoPro or administrator.
Official Rules Page